The Daily Smark is a source of wrestling news adjusted to the fans of this kind of sport.

You may also like: 8 Best push up apps for Android & iOS
Once you have launched the app you will be directed to the home page.
First of all, the interface is designed perfectly: it consists of a combination of a blue background and white text, some significant notes are highlighted in red to pay attention to them.
Secondly, another advantageous point is that each article in the catalog has a picture, brief description, and publication date.  You can easily share the news with your friends or save it to a bookmark list.

You may also like: 11 Great gymnastic apps to help you exercise
Thirdly, at the bottom of the screen, there is the Videos section where the latest videos are situated and divided according to the topics, for example, Ring of Honor.
Another convenient option is to listen to podcasts. You should open the Directory and save the ones you would like to hear. There are a lot of categories such as Discussions, Show Reviews, Interviews, and so on.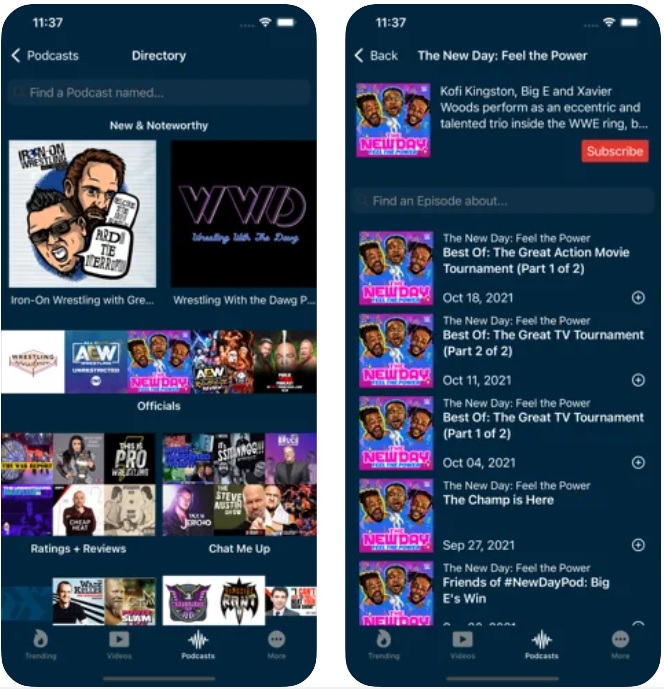 By clicking on the right button, you are capable of set the Appearance of the app. As for the trending section, you can use Reader Mode or you can switch on/off Spoilers.
In conclusion, The Daily Smark works flawlessly without any lags. The app is effortless to use and keep up with the latest wrestling updates. There aren't any annoying ads in the app.

You may also like: 11 Best Mediterranean Diet Apps for Android & iOS