Are you a fan of strategy and war games? Do you like to plan campaigns, control the troops and win the battles? Then you should definitely try this game – this is an amazing strategy based on the concept "what if" where the German army invades the US in the times of WW2.
Just download the game and open it. Your account will be created automatically  – you can always change it by clicking on the icon in the main menu. There you can also change the settings or choose the multiplayer game if you wish.
If you like games with the war theme, you might also want to play the zombie tower defense games.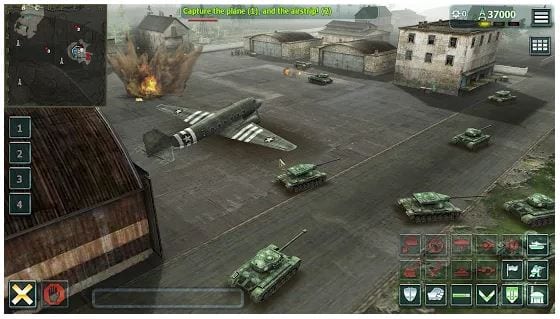 You will see there are 3 campaigns. The first one takes place in the US territory, in the summer, the second one – in winter. The 3rd campaign is about to be released – it will take place in Africa in the hot desert. At the moment you can take your time to pass through the first 2 ones – so when you're done you can easily continue the game.
Click on the first campaign, choose a mission, read a description of it and start playing. You get a wide territory where the action is about to take place. You can explore the land by swiping your fingers on the screen. One of your first tasks is to build the objects for the military.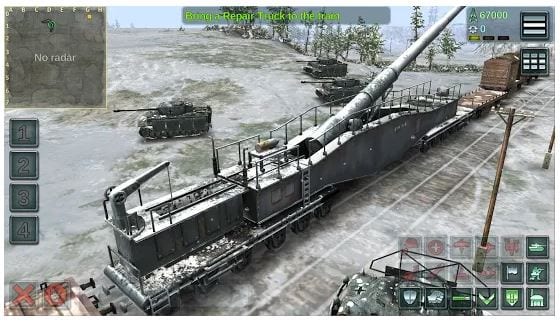 After your camp is built, you start gathering your troops. Buy the weapons, tanks and get your soldiers ready. Then you can start your first mission – you need to get the radio tower of your enemy.
One essential feature of the game is its gameplay is so easy  – at the very beginning, you will get a quick guide on what to do in the game and how to control objects. Plus, the decent graphics make the atmosphere of wartime more captivating along with the music background.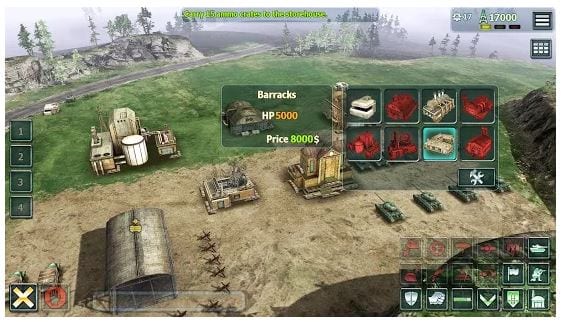 We also offer you to build your own empire from the ground playing these game apps. 
Honestly, we were so caught by this game we even forgot about the tie. Thank the guidance at the beginning, playing it turned out to be fun and exciting! If the wartime strategy is what you're looking for, US Conflict is your best choice.