Are you an IG enthusiast constantly on the hunt for the tools to up your game? You've come to the right place!
We've scoured the web to bring you the best Insta Stories viewers (apps & websites) out there. These are sure to add some spice to your IG experience by letting you view stories without leaving a trace.
You won't even need to log in with your acc to use any of these, so no worries about privacy. Plus, most of these also let you save content for further use, all without any watermarks or quality loss. Let's get into it!
1. Blindstory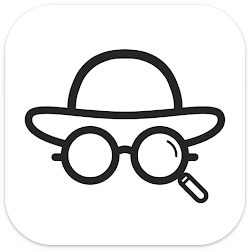 Are you an IG addict who can't get enough of the awesome stories your friends are posting? Then this is an app for you. With just one click, you can easily watch and save HD IG stories without leaving a trace. That's right, no need to worry about getting caught lurking around on someone's acc!
One of the best things about this one is how secure and safe it is. You can browse the stories without any worries, knowing that your privacy is protected. And if you find a story that you like, you can easily save it to your device for later viewing.
But that's not all, the app has some seriously cool features that take it to the next level. You can activate the so-called magnet for your fave users, so you'll never miss a new story from them again. And if you have friends who are always posting new content, you can add them to your faves and be notified whenever they publish something new.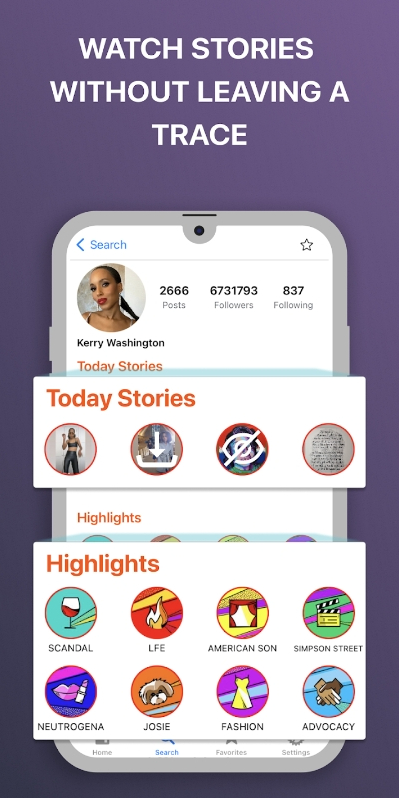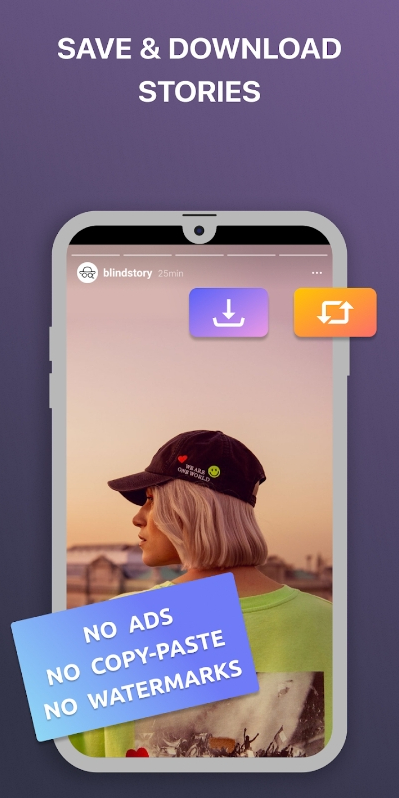 You may also like: 7 Best Instagram Activity Trackers
2. Inscognito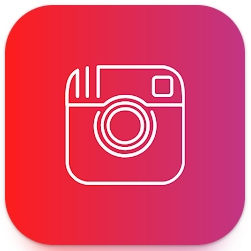 Have you ever wished to watch IG stories without being detected? Well, now you can. This app is your ultimate solution to view any story without leaving any trace. No authentication is required, so you can be sure you'll remain incognito while using it.
Hereby, the app doesn't slow down your experience at all. You can enjoy the stories as fast as you always do and save them for further use if needed. More to that, you'll get to save stories in HQ without quality loss or pesky watermarks. You won't have to pay for anything here, so no worries.
The app has a user-friendly UI with an IG -like design that is easy to use and free of bugs. The search bar lets you find any user quickly, and you can save some of those at your faves for quick access. And if you're feeling in the mood for some serious Insta-stalking, you can even search for specific users and scroll through all their stories in one convenient place.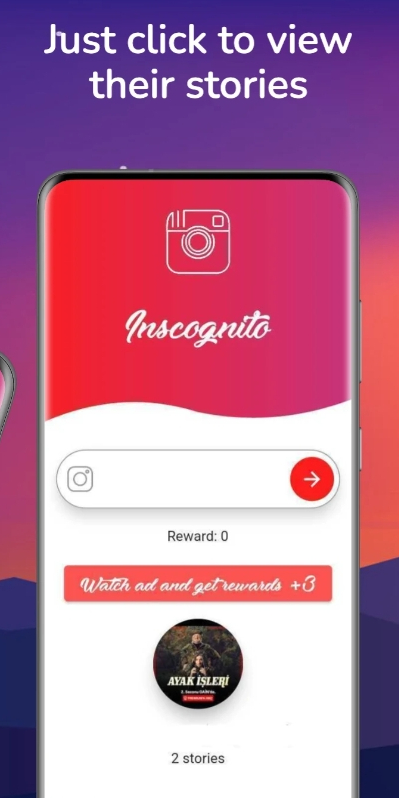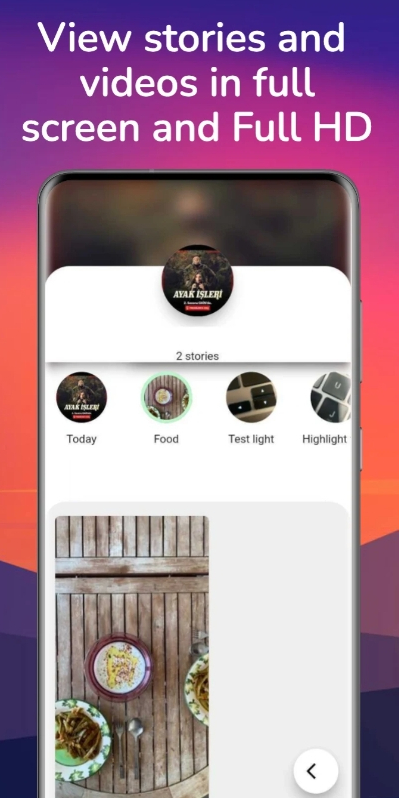 3. Ghostify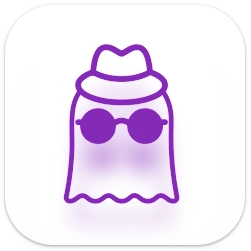 Are you the type of person who loves to binge-watch stories on Instagram, but doesn't want the owners to know you've seen them? Then make sure to try this app. It lets you view IG stories without leaving a single trace. The best part? You can enjoy the perks even if you're following private accs.

The only catch is that you have to be accepted by the accs owner as a follower to see their stories. You'll get to can keep up with your friends' activities and see what they're up to without any fear of getting caught. It is easy to use and saves you from the trouble of getting blocked or unfollowed for trying to see someone's story secretly.
Now, we know what you're thinking: is it safe to use an app that requires me to log in to my IG acc? The answer is yes! The app operates through the IG website, and it will not ask for your login info In other words, it's completely safe and won't mess with your personal data.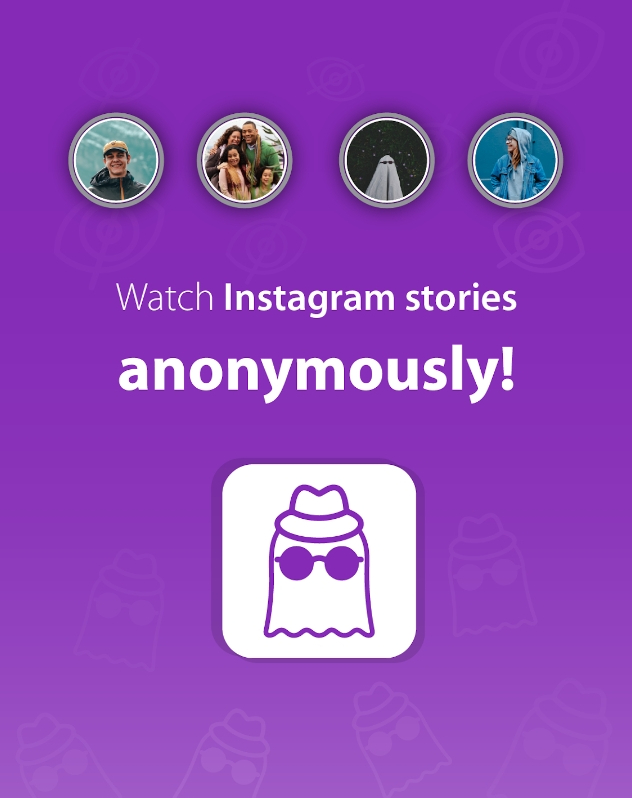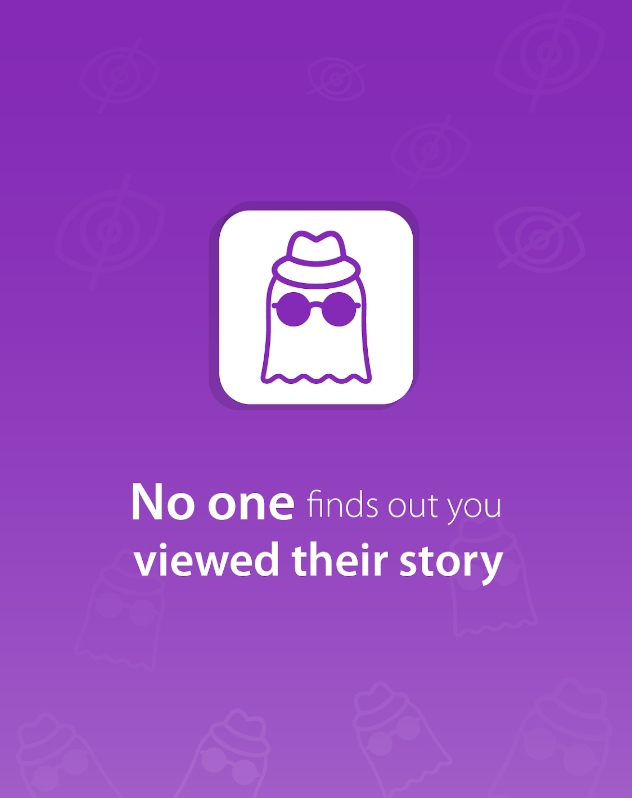 4. SilentStory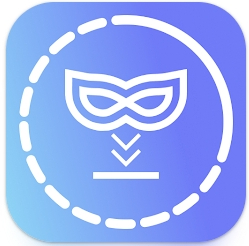 It's one of the best apps if you want to view IG stories while staying incognito. It's a fast, secure, and easy way to watch IG stories and save these to your device. The app notifies you when your fave users publish new stories, ensuring that you never miss out on catching up with everything.
You can even add your closest pals to a special list, and stay in the loop with their latest posts. And not just that, the app even lets you view profile pics of IG users. Cool, right? It has an Insta-like UI and a story tray that's easy to navigate. You'll get to browse through stories and search for certain users hassle-free.
Above that, you'll get to download any stories with incredible ease. The saving works for stories, highlights, and even reels, so you're all the way covered. You'll even get to save content in batches, which is a huge time-saver. And if you're worried about safety, don't be: the app is 100% safe and secure.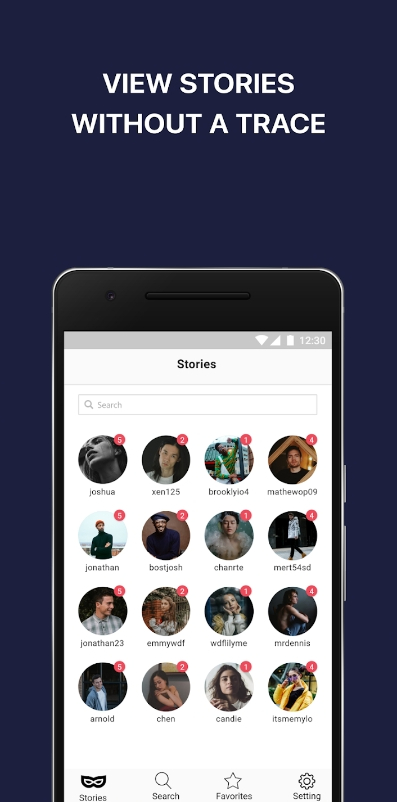 5. Save & Download Stories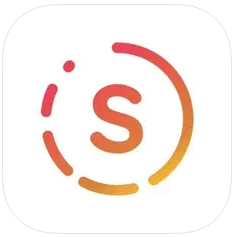 This app is here to up your IG game. Is there something annoying in exploring Stories to you? Well, ads, right? These appear after every other new user, and it can quickly get irritating. Luckily, this app can change that. With just one tap, you can save the stories without any annoying ads.
One of the best tools of this one is the ability to view stories in incognito mode. You can watch and save the contents in privacy without worrying about a user logging that you watched their story. That ensures that your online activity stays discreet and secure.
The UI is top-notch, as you can view all IG stories on a full-page screen without being stuck in small spaces. Plus, with no ads between stories, you can indulge in as many stories as you want! No more irrelevant content ruining your viewing experience. You can also get notifications on the people you follow so that you never miss a beat.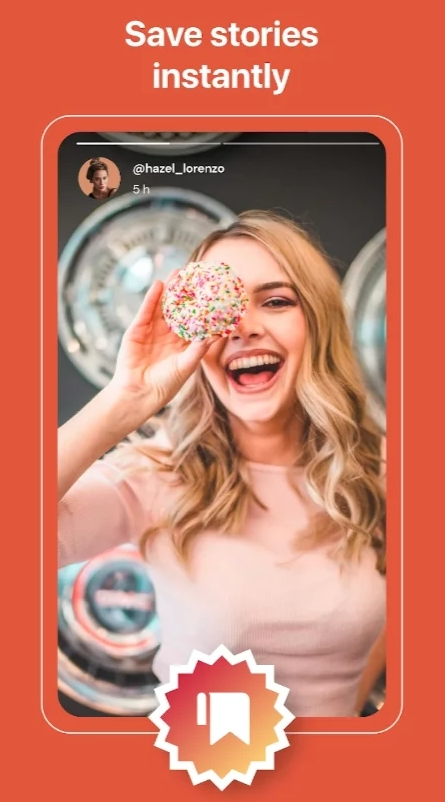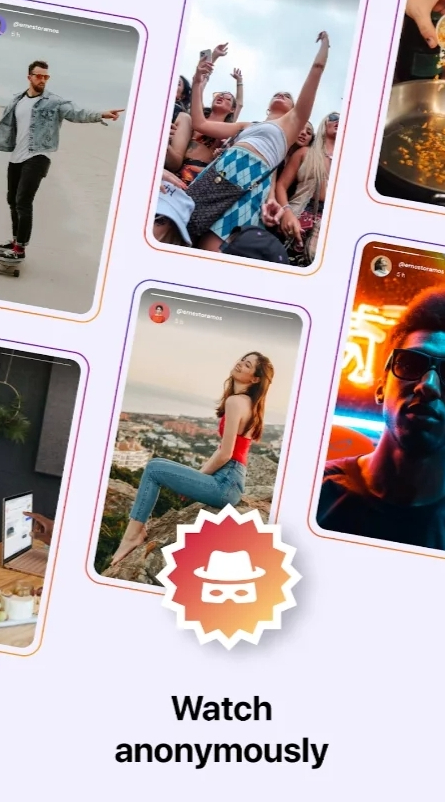 6. Secretly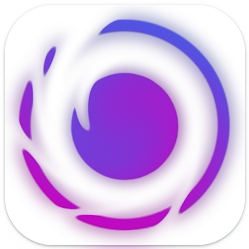 If you like to Insta-stalk people and want to ensure you won't get caught, this app is your cup of tea. It lets you browse through IG stories incognito, so no one would know you were doing so. Say goodbye to worries of being tracked, the app provides 100% transparent exp.
You can easily look for a target username or full name using the search bar and watch their stories directly without being seen. Plus, you can make a list of faves for easy navigation. The list can consist of preferred profiles for you to keep an eye on.

But wait, there's more! The app also lets you watch stories offline. So, no need to worry about losing your web connection while you're on the go. You won't have any issues using the app. Even if you're a newbie, you won't face any difficulty in operating the app because the UI is quite intuitive. And it doesn't cost you anything, so why not give it a try?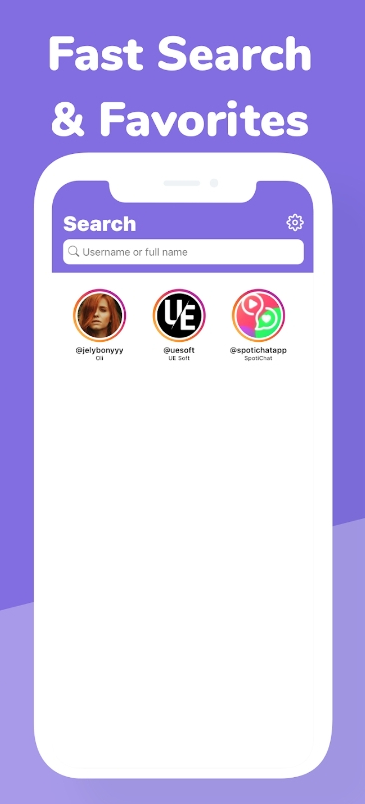 7. Story Saver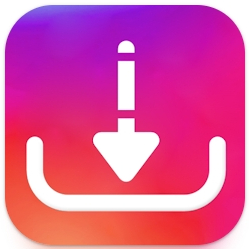 This app is the ultimate solution to all your story-saving and viewing problems. First off, is super easy to use. With just one click, you can save not only stories but also posts with all the juicy details: description, tags, and GPS.
And the best part? It's all anonymous, so you don't have to worry about anyone seeing that you've viewed their stories multiple times (we've all been there, am I right?).
You can easily view tagged users in posts and even check out their profiles with just one click. Plus, you can view the GPS info in the posts and see other posts from the same location: perfect for discovering new locations and hidden gems!

All the content you save can be viewed in a built-in player. And if you're a fan of a particular Insta user, you can add their acc to your faves and find them anytime you want! It's entirely free as well, so there are no risks.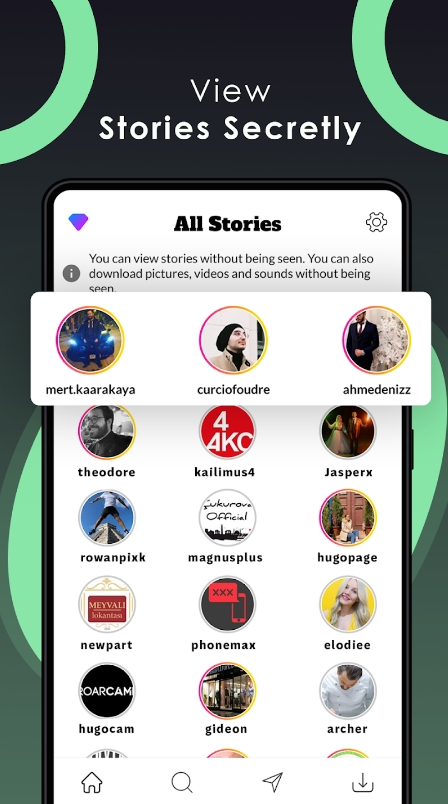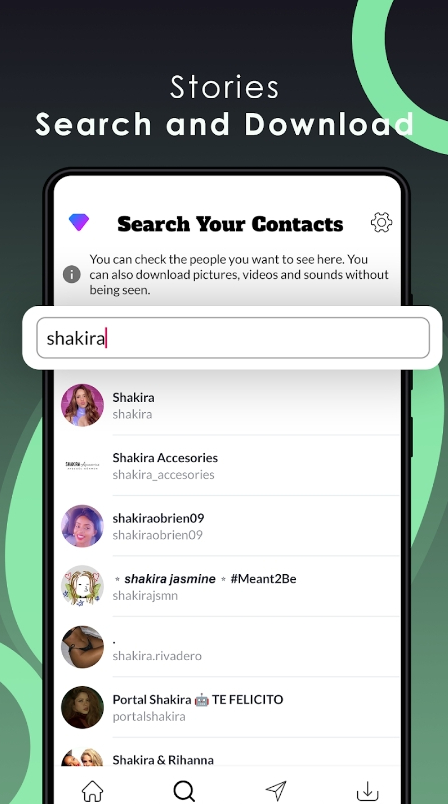 Check also: 10 Best Repost Apps for Instagram
8. InstaVue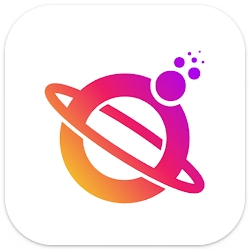 Let's be real: how many times have you found yourself endlessly scrolling through IG, wanting to know more about someone's life, but feeling too shy to follow them? With this app, you can easily cope with it. It lets you watch stories anonymously without leaving a single digital trace.
It's the perfect tool to stay up-to-date with all your fave IG users, with no extra fees or limits. Yes, you've read it right: no extra fees and a full-on incognito mode. So go ahead, indulge in as many stories as you want, and get lost in the lives of your other people.
But that's not all. The app also lets you save profile pics of any IG user in high quality. Say goodbye to those blurry, pixelated profile pics, and hello to crisp, clear images. The app is also incredibly simple. And the best part? It's all so simple! Just search for any acc and save whatever content you want. No hassle, no fuss, just good vibes all around.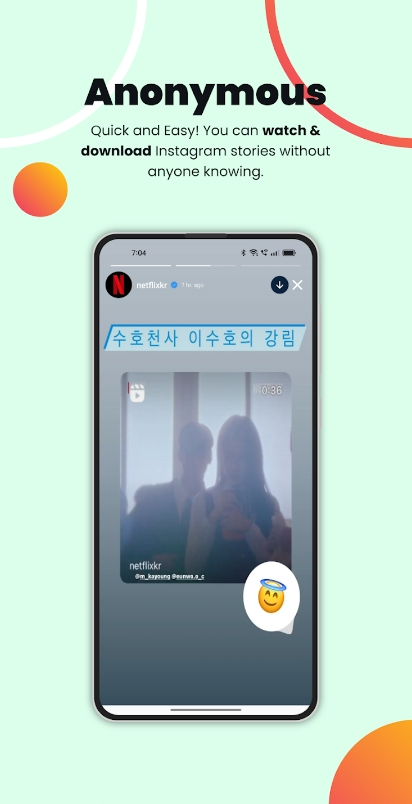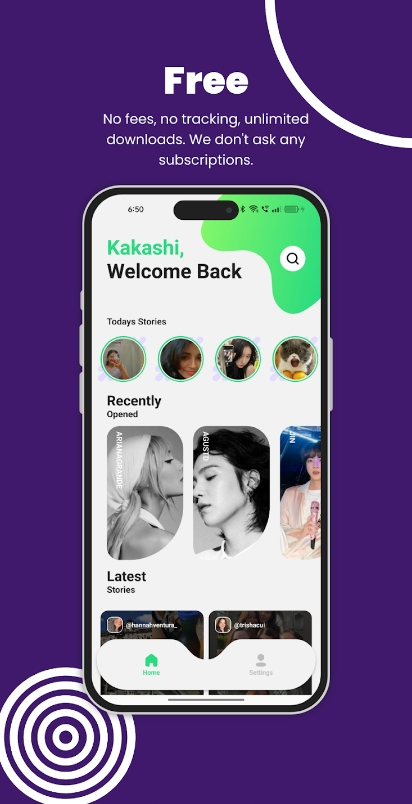 9. Qoob
Moving on to websites. If you're an IG addict, you have to check this one out. It's a one-stop solution to keep all your fave content in one place. Plus, it lets you view other people's stories incognito, without leaving any trace. It works with all kinds of content really, and even private accounts, so you're all the way covered.
The best thing is, you won't need to log in with your acc, so there's no chance for the acc owner to know you've browsed through their stories. The website lets you transfer all the content right to your device. No more awkwardly screenshotting and cropping the post to save it.
You can also easily make a backup of all your own IG posts and other content. This feature is especially helpful if you need to change your phone or simply want to keep your content safe at all times. The site ensures that all the content gets saved with its caption, so you don't have to worry about missing any vital info.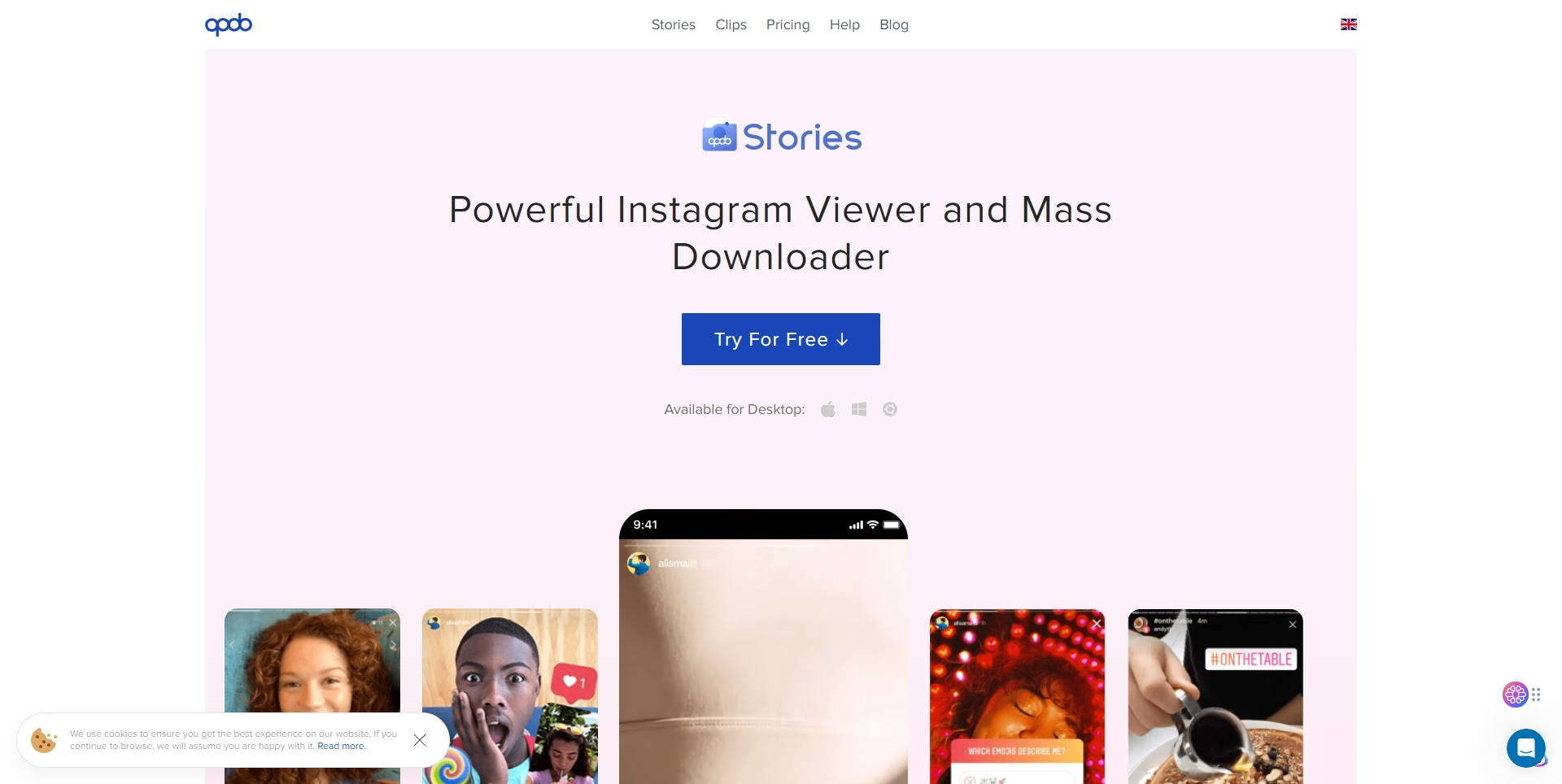 10. Glassagram
This cutting-edge website offers anonymous IG viewing options that are of the highest quality. Say goodbye to limitations and hello to full access, with the ability to monitor any acc needed. With the option to save stories and even access deleted ones, you'll see the prominent results firsthand. And the best part? It's all done in private mode, ensuring safety and security.
One of the many perks of using this site is that you can view someone's story without having to log in with your own acc. This means that the story's creator won't be notified that you checked out their story, offering a degree of privacy and anonymity. Not only that, but this ease of access allows for a seamless and hassle-free user experience!
And if you're worried about not being able to keep track of multiple accs, don't be! The dashboard lets you reach any acc within secs. With the best story viewer options, you can watch any real-time stories undetected and monitor whatever you need without any hassle!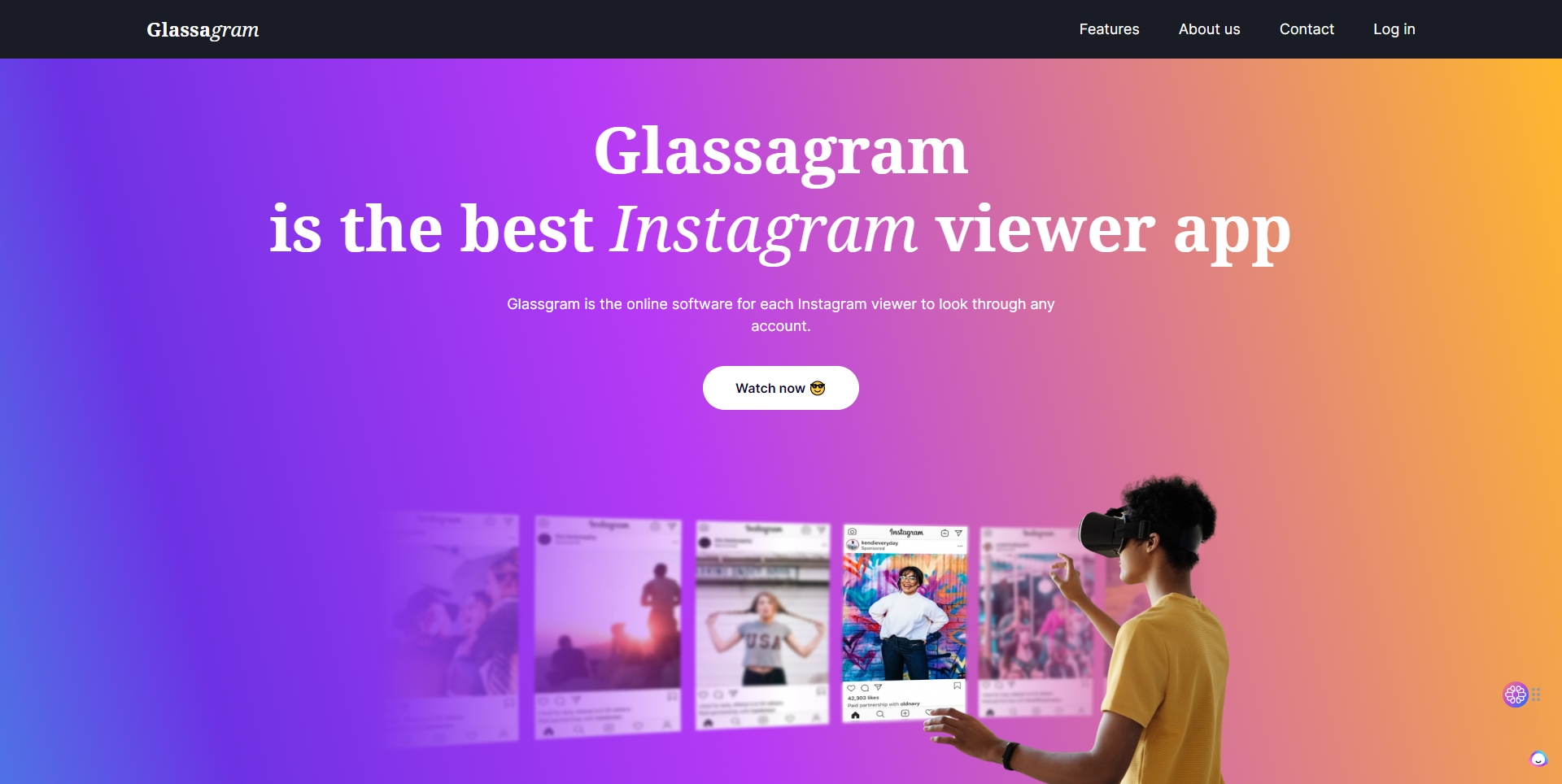 11. Dumpoir
Are you tired of constantly signing in and out of your IG acc just to browse anonymously or save content? If so, this is the website for you! It lets you view stories, reels, and tagged posts without having to log in. That means you can stay completely anonymous while stalking people's stories.
Not only that, but you can also search for whatever your heart desires through hashtags, profiles, and locations. But wait, there's more! The site also lets you analyze IG accs, likes, comments, and followers. It's a great tool for anyone looking to conduct some social media research.
Using this site is super easy. All you have to do is copy the IG URL and paste it into the search bar. You'll then be directed to the acc, where you can view and save any content you like. You can also make a list of your fave access for quick access. There are no limits or watermarks, and very few ads that won't be too annoying.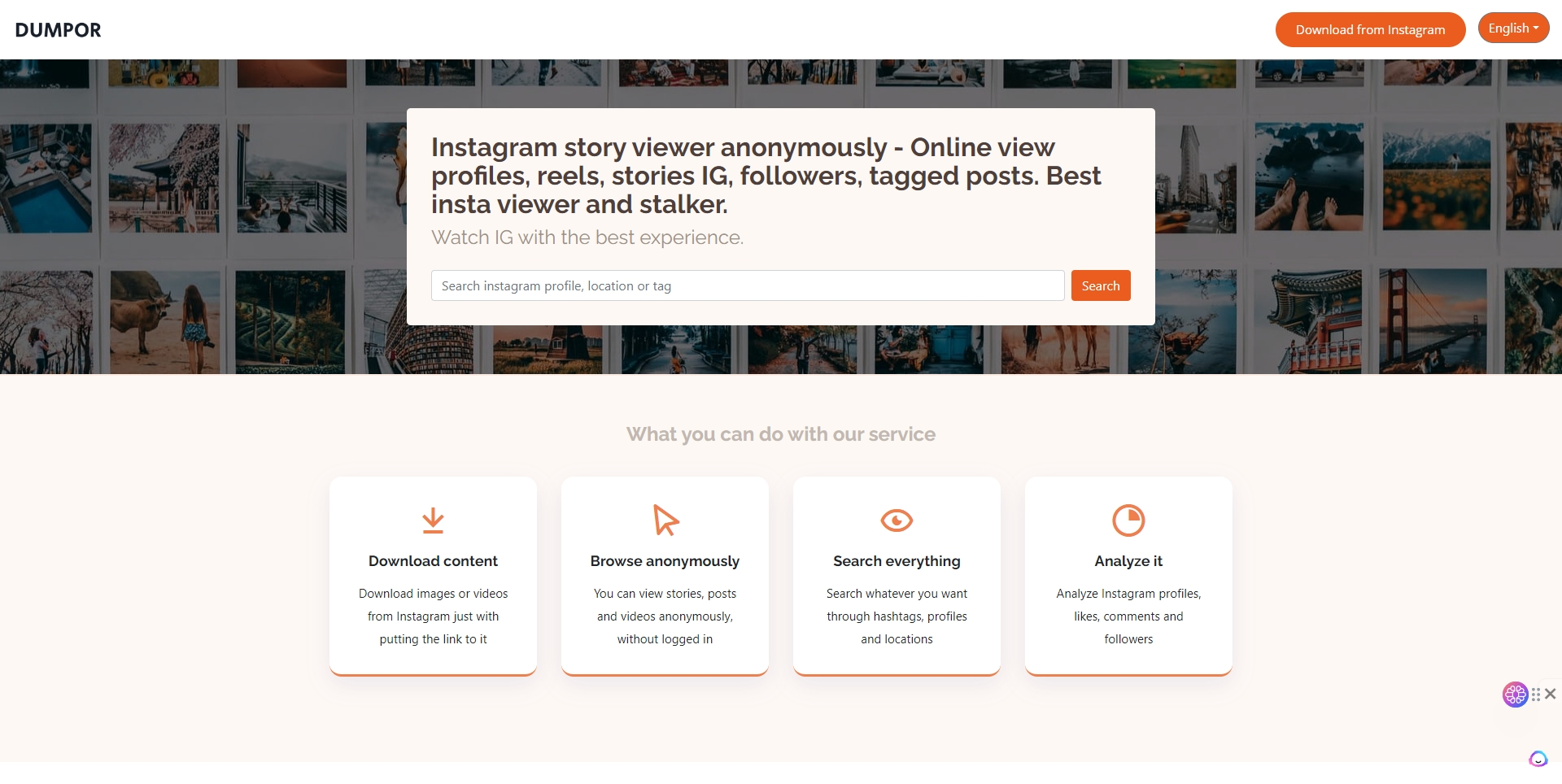 12. AnonStories
This innovative website provides high-quality, anonymous IG viewing options without limitations. Monitor any acc with the ability to view, save stories, and recover deleted ones. It even works with private accs, which is rare. Experience prominent results firsthand and say goodbye to restrictions.
The best part? It's all done in private mode, ensuring utmost safety and security. Not logging in to your own acc to view someone's story is one of the many perks of using this platform, allowing you to stay anonymous without tipping off the creator about your view. This adds a layer of privacy and discretion to the stories you view, making your experience all the more seamless and enjoyable.
And if you're concerned about juggling multiple access, you're in luck! The dashboard lets you access any account in seconds. With advanced story viewer options, you can watch real-time stories without detection and monitor everything you need, hassle-free.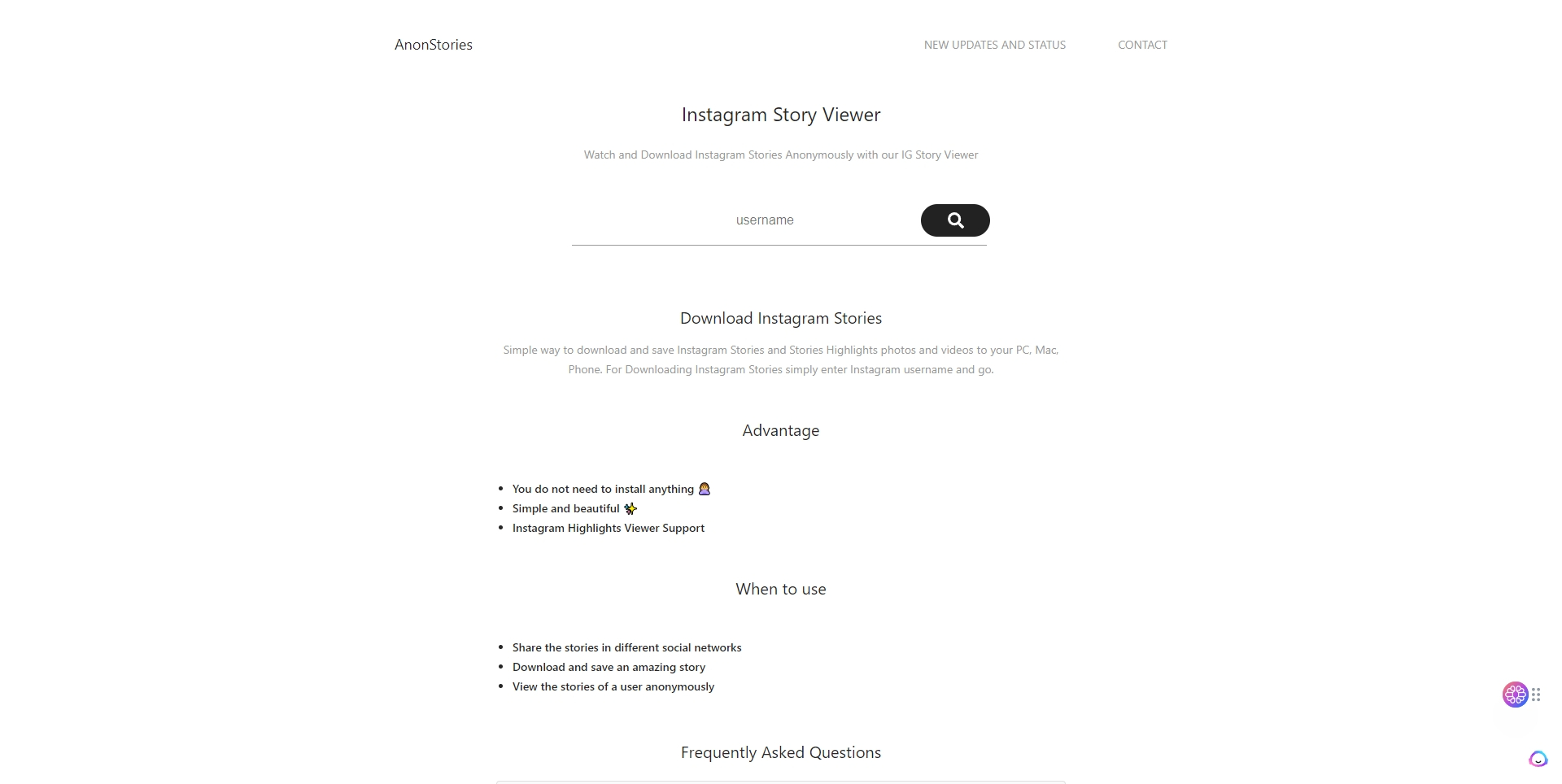 You may also check: 11 Best Instagram Hashtag Apps
13. Anon IG Viewer
And lastly, there's a website that lets you view IG stories without leaving a trace behind. It lets you browse through IG stories and posts without the user knowing that you have viewed their content. You can also save the content right to your device.
The saving is quick, and you won't experience any quality loss or smth. And with the bookmark tool, accessing your fave IG stories has never been easier. And the best part? It's all for free! Yup, you read that right. No hidden costs or tricks up the sleeve. Using this one is a breeze, too. Simply search for the username, select the dropdown list, and save the content in a few clicks.
Privacy is the top priority, and the website understands the importance of keeping your online activity and data safe. Rest assured, it does not track any of it, and you don't even need to log in with your IG acc. Talk about a stress-free experience!