The Internet opens up a lot of opportunities to make money from literally nothing. Today we have collected a selection of the best applications where you can make a fortune from photos. There are both social networks and photo stock services. All of them crave creativity.
In addition, we wish you to increase your earnings and suggest you try the Best Apps For US Freelancers.
1. Foap
Photos uploaded through this app are sold to millions of users. The process of working through the program is identical to many other services. Thus, first of all, you need to upload a photo, add essential hashtags, and send it for verification. All you have to do is wait for your profit.
Also, you ought to register by filling out a form with information such as your full name, date of birth, country of residence, payment information, and so on. Once you have gone through the phases of registration and added a photo, the service will prompt you to choose a license, for this you need to answer a few questions about the image.
Moreover, you can rate other users' photos, and accordingly, they can also rate your photos and increase your popularity. In addition, this service differs from many other microstock because there is a very high price for buying a license to use your photos. The price starts at $10 per picture.
This way, the service is ready to pay you up to half a percentage of your income. However, the buyers of this service are mostly big brands and companies, which are usually more willing to buy high-quality and clear pictures.
In addition, you can complete missions that prompt a contest for the best pictures here. This is how the buyer sets up a task that he is willing to pay for.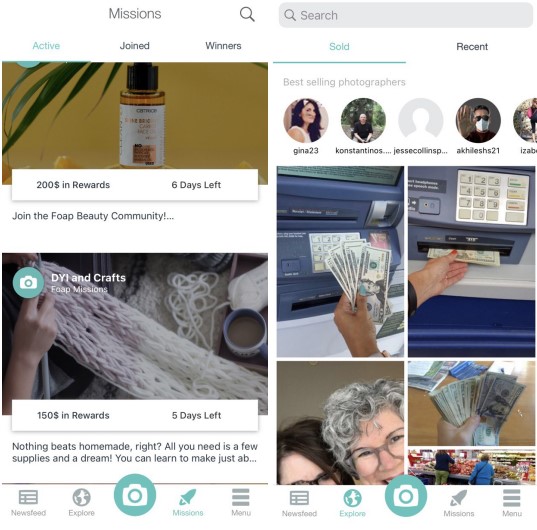 You may also like: 9 Best Dating Simulator Games
2. Kik
This is a popular dating app that offers you chatting with bonuses for you. In addition, it is perfect for talking with your friends, relatives, and potential customers. In addition, this platform offers you to earn money by selling your feet. The application fully supports privacy and does not distribute user data.
To start using this application, you will need to pass a short registration, as well as create your profile. Once you have formed your profile, you will be able to join foot sales groups. This way you will be able to find your first customers and expand your audience. You will also be able to create your group and offer feet photos right there.
To make your post more visible to your audience, you can use hashtags to make it easier for potential customers to find you. Besides, you can talk to buyers directly in the app and negotiate payment.
The app also offers you a secure payment option and acts as a payment security provider. You will not have to worry about getting scammed. Moreover, you can withdraw money at any time and get paid via PayPal.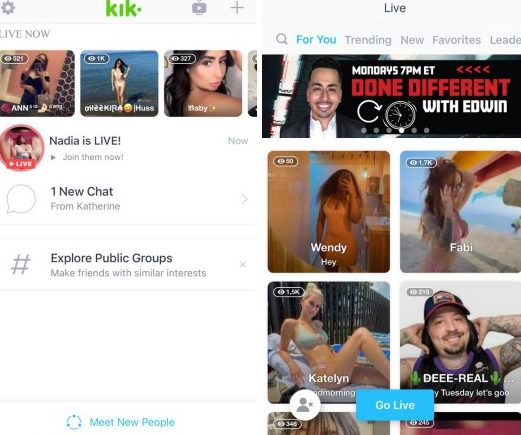 3. Whisper
This is a dating service where you can easily make money. The app is designed specifically for people who share their thoughts and trade tips. When you enter the app, you are greeted by a nice white interface. To use this program, you will need to complete a short registration and add some information to your profile.
There is no need for you to write real information about yourself or to add photos of your face. Whisper completely hides your identity and does not share any information about you. To start earning on your feet, you will need to go into the Search tab. Then you will be able to find groups related to foot sales.
You can get clients and talk to them directly in the app. In addition, you will be able to create your group and post your services right there. If you get a lot of likes, your post will go to the Popular tab, and this way you can get even more customers for your product. Also, you can share and comment on photos of other users.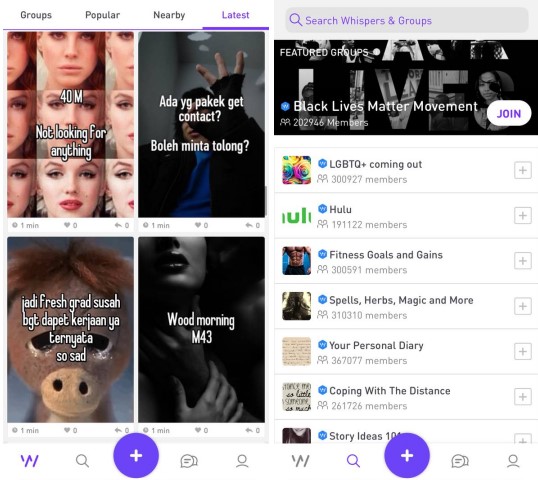 4. Footshots
You probably have not heard of such a social network as Footshots. Here you can effortlessly meet a potential buyer of your feet. After all, the whole social network is devoted to this part of the body. It has all the tools of social networks. So, you can share photos, comment, get likes, add friends, and much more.
In addition, it is possible to actively communicate with friends and join group chats. Moreover, there are live broadcasts. In general, the entire social network is created on all the typical algorithms of Instagram, which significantly simplifies its usage. Moreover, the program has an impressive concept.
The developers claim that you can contribute by downloading the app to the future of those who do not have money to buy even shoes. It allows you to make automatic donations to benefit children all over the world.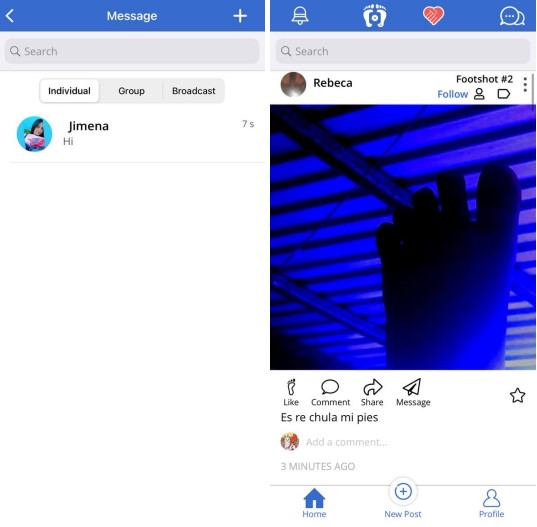 You may also like: 17 Best bisexual dating apps
5. MeetMe: Chat & Meet New People
MeetMe is a highly versatile app that is invented for new dating. As you sign in to the app, you are prompted to verify your identity. The face will be scanned and verified that you are a real person. After that, you will be able to use this app, upload your photos and meet new people with ease.
You will be able to create your profile description, your services, and prices. To sell your feet photo, you need like other users and wait for them to write to you back. Besides, you may communicate with your customers and discuss your services directly in the app's messenger.
In addition, it has a feature to start video broadcasts and talk to your subscribers. There is also an option to join your subscriber's video broadcast and talk to them via video link. Moreover, using the Friends tab you may add people and view their profiles.
You can also keep track of who's been viewing your profile since the program will notify you if any of your users visit your page. In addition, there is a Popularity section, where you can boost your rating to communicate with more people. Thanks to this you will be able to gain a giant audience and sell your feet faster.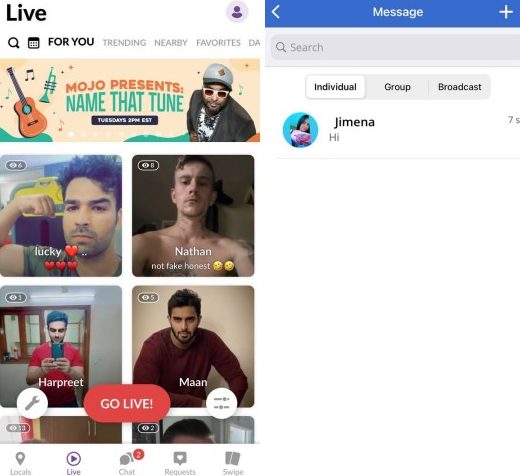 6. Dreamstime: Sell Your Photos
This app is especially for those who love taking pictures and making money from them. Besides, it is super simple and will not take long to start selling on it. It takes less than 10 minutes to set up your account. It will demand you to write about yourself, as well as confirm your identity through your phone.
You can upload your feet and wait for results. On top of that, you may upload your photos through any of the services like Google Drive, Google Photos, Google Plus, Dropbox, Fotor, Facebook, and many others. Those people who are signed up will be able to view your photos and follow you.
It is a great place to communicate with potential buyers directly and negotiate a price. In addition, your photos can buy when you are not online. The app will function as a guarantor by sharing your photos only after the client has paid for the product. If the sale is successful, the app will send an instant notification.
In addition, you can track your sales and income at a convenient table. You can also check the statistics of your photos and clients' interests. In addition, the app lets you withdraw funds to any of the offered payment systems at any time.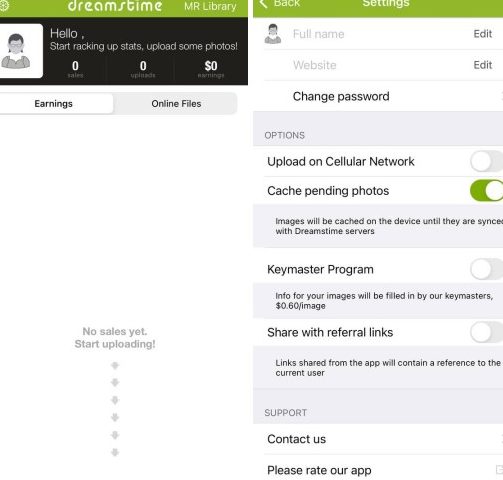 You may also like: 9 Best casual dating apps
7. EyeEm
This is the full-fledged most popular picture stocker and marketplace. It is an app that connects over a million creators with leading brands that are willing to pay for your feet pics. Besides that, there are also filters to enhance the photo. There are more than 20 high-quality ones in total.
The service is a bit similar to Instagram. After all, there are filters for photos, various geolocations, and a friends' feed. In addition, there is a marketplace of images, as well as tasks for which you get a decent bonus. This way, interested parties can give you photo missions, which are rewarded. In addition, the service is also available in the web version.
In addition, money transfer is done securely through PayPal. Also, there are other features. One of them is a reward system where the program selects the photos for sale and automatically divides the profit equally. So, you can upload an unlimited number of shots, which are distributed in special folders.
In addition, there are different levels of payments on which the percentage of your income depends. The type of license determines the copyright and the copyright. On top of that, the program is available not only for pros but also for beginners.