Galactic Cow is an arcade game where you have to overcome various obstacles to keep your cow in outer space as long as possible. Beat your record by flying long distances, dodging asteroids, fire and ice planets, black holes, and space worms, collect energy cells to spend them in the built-in store.
By the way, if you want to see cows in a more natural habitat you can check out the best farm game apps.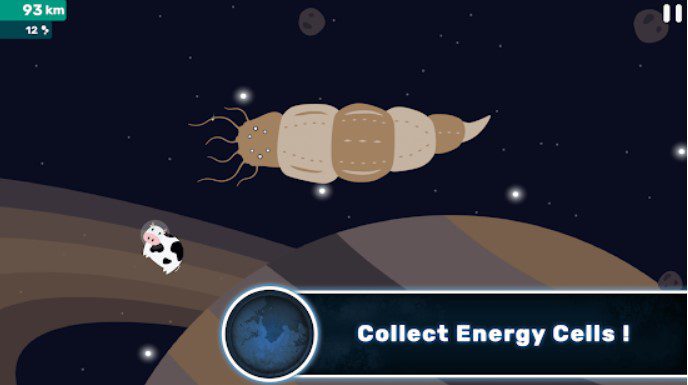 The game greets us with a short tutorial that introduces us to the basics. The gameplay of Galactic Cow is to swipe across the screen at different speeds – faster to make the cow accelerate, and slower to slow down, tap to stop.
This is necessary to maneuver among various obstacles encountered on the way, simultaneously collecting energy cells – local currency. On the cells, you can buy new cows and various improvements that simplify the passage.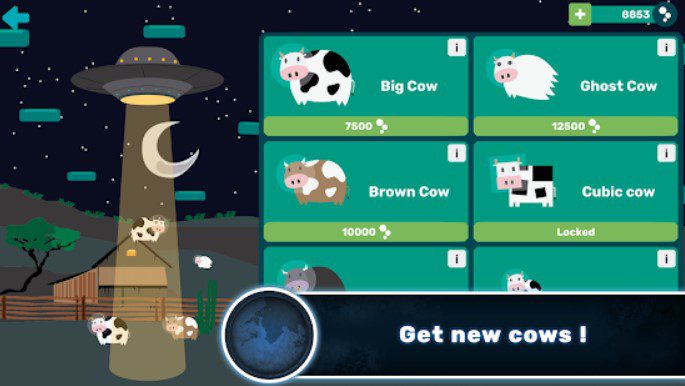 There are many achievements available in the game, so it's doubly pleasant to pass Galactic Cow knocking out another reward. Сheck your reaction and victory awaits you!
Check also mini racing adventure games which are as exciting as this game. You will find them here. 
Galactic Cow is made in a cute cartoon style, the backdrops are diverse, well-drawn, and the music does not bother. With Galactic Cow, it's nice to pass your time trying to figure out how much an ordinary cow can live in outer space.