The question "What to present?" becomes burning in the run-up to the holidays. Shops offer a million attractive ideas and making the right choice becomes much harder. Check our list of best gifts making apps:
Amazon Shopping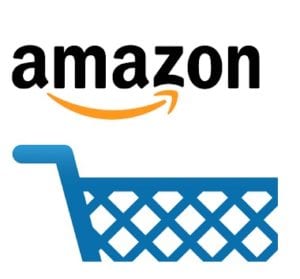 Amazon Shopping is the application that will make choosing a gift for your loved ones quick and easy.
Amazon allows you to search for products, compare prices, read reviews, place orders directly from your phone screen.
The interface of the Amazon Shopping app is perfect for touchscreen devices, so you can quickly and easily find any product from a huge catalog. You can search not only by category but also by title – everything from games for a specific console or an exact blender model to hardcover books.
Amazon also has a drop-down menu with a list of categories: computers, books, movies, home and garden and so on. You can access any of the categories in one touch.
The Amazon Shopping app allows you to do everything you can do through the Amazon website: buy products, add items to your shopping cart or wish lists, and read reviews from other users.
Amazon Shopping is a very good official app that will be useful for all those who love shopping on Amazon. Buy movies, books, games or electronics as a gift – now it's much easier, faster and probably cheaper.
You may also like: 7 Best dating apps just to talk for Android & iOS
eBay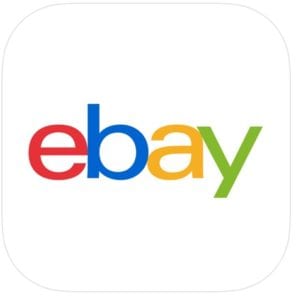 Shop eBay's millions of options for cool unique gifts on the go with the eBay mobile app on your phone or tablet.
The main reason eBay is popular around the world is its incredibly wide range of goods. Advertising that says you can buy everything on eBay is the most truthful advertisement available. Here you can find absolutely everything from children's bicycles to household appliances.
It should be noted that this platform is not just a store of various products, it is also a great opportunity to get a product that is not sold anywhere else.
Among other things, here you can get the product at a fairly low price. If you contact the seller, it is possible to ask him for additional discounts. It's also always possible to find items that are sold at a purely symbolic price of $1-2 dollars.
For those who appreciate their time and money shopping on this site will allow you to buy quality and sometimes exclusive things without exhausting searches in offline stores and without overpaying significant amounts of money.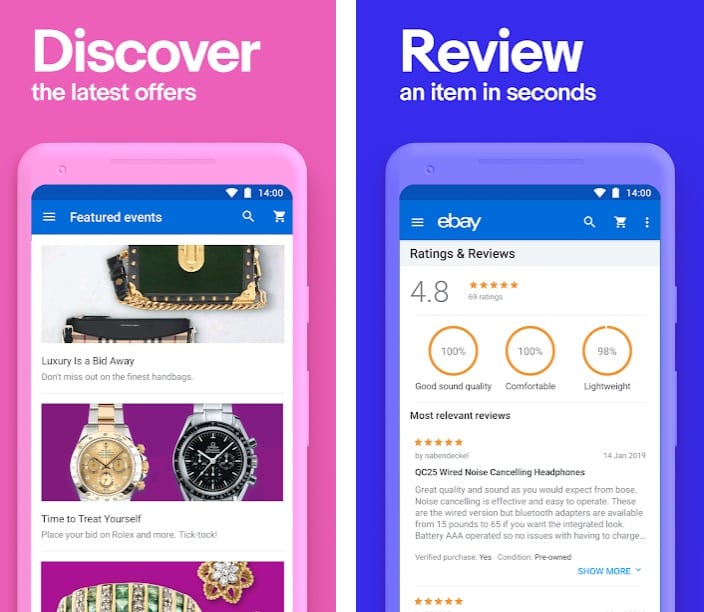 Gilt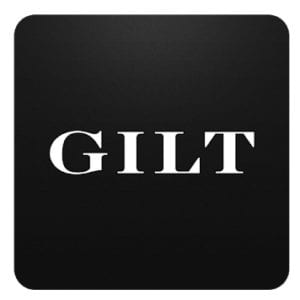 Gilt is a perfect place to find perfect gifts!
Mobile application from one of the most famous shopping clubs in the U.S. allows you to buy clothes and accessories of expensive, prestigious brands with discounts.
It is also designed to help customers:
always be aware of current sales, information is updated almost every day;
in addition to regular sales there is an opportunity to follow the exclusive offers, specially sent to mobile users;
to be the first to know about new arrivals.
With the Gilt app, it's hard to miss a sale and miss the discount you've been looking forward to.
Join Gilt's 10 million users and get access to products from leading modern designers at their in-house prices anytime, anywhere. Find out about new sales of designer women's, men's and children's clothing as well as home furnishings at up to 70% off.
With this great app, you can also find the best exclusive deals in your city and give your loved ones their dream gifts.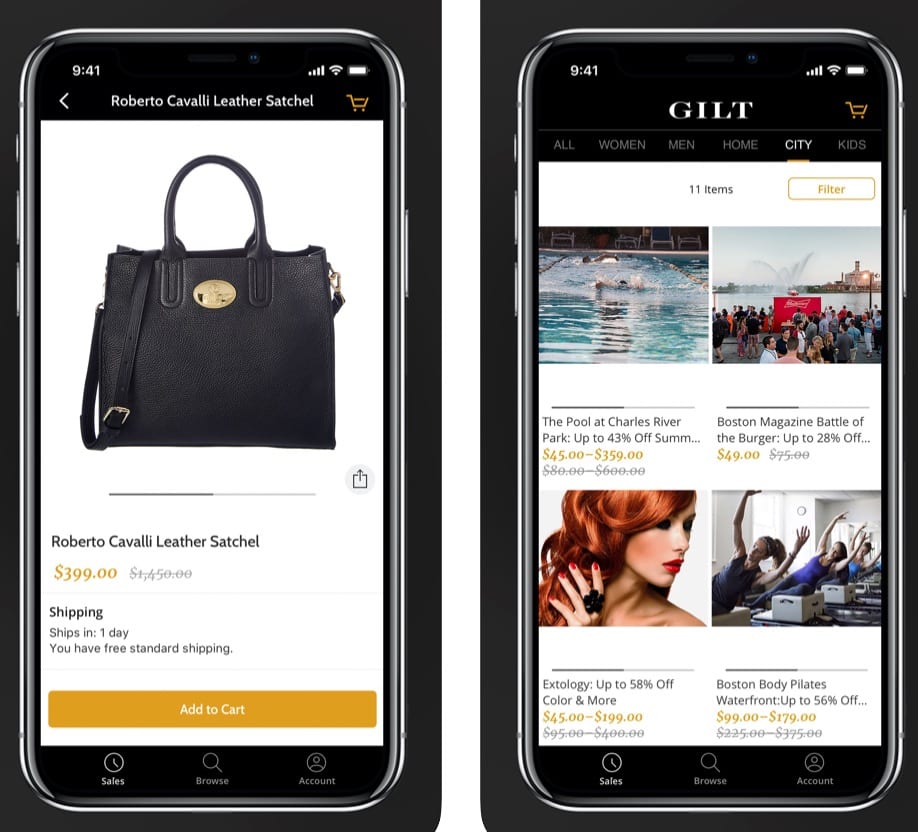 Etsy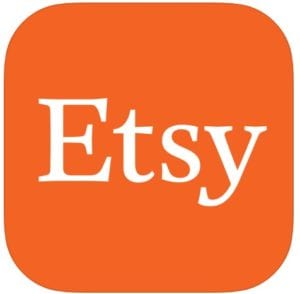 The Etsy global trading platform is designed to promote handmade products by artisans from around the world. During the holidays, a visit to this store is one of the best ways to make a unique and quality gift to yourself or your loved ones.
For example, such extravagant things as a necklace made of dice or jewelry made of metal and feathers. At the same time, you will be able to get acquainted with the culture and design traditions of masters from different countries.
Etsy has many tools that make buying easier, such as search panels and category browsing, as well as other innovative tools such as color or price filters.
As you search, the app will offer search terms, categories and subcategories to make it easy for you to find what you're looking for.
The application has millions of unique items from sellers around the world. This is the best place to find something exclusive and beautiful for yourself or for a friend.
Install Etsy on your smartphone and find items that are original and unique, and that are great gifts for your loved ones.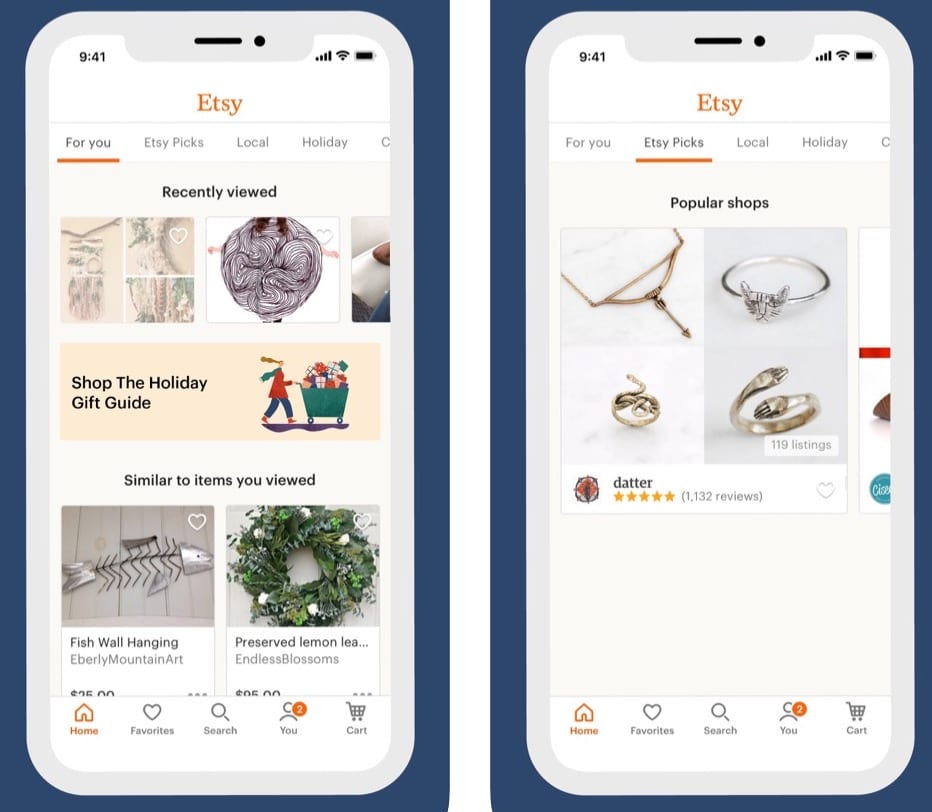 Giftbuster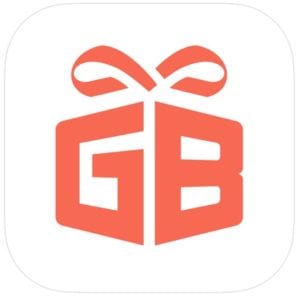 Gifts. How can something so simple be so complicated?
GiftBuster is the easiest and the best way to get what you really need. Your friends and family will always know what you really want.
Basic features:
Create your wishlist (you can add any products from any stores).
Share your wishlist with family and friends, so to get the presents that you really want and need.
Get birthday reminders.
If you're tired of receiving the same old presents over and over, then it might be a good idea to use this app to give your friends and family some help choosing a gift.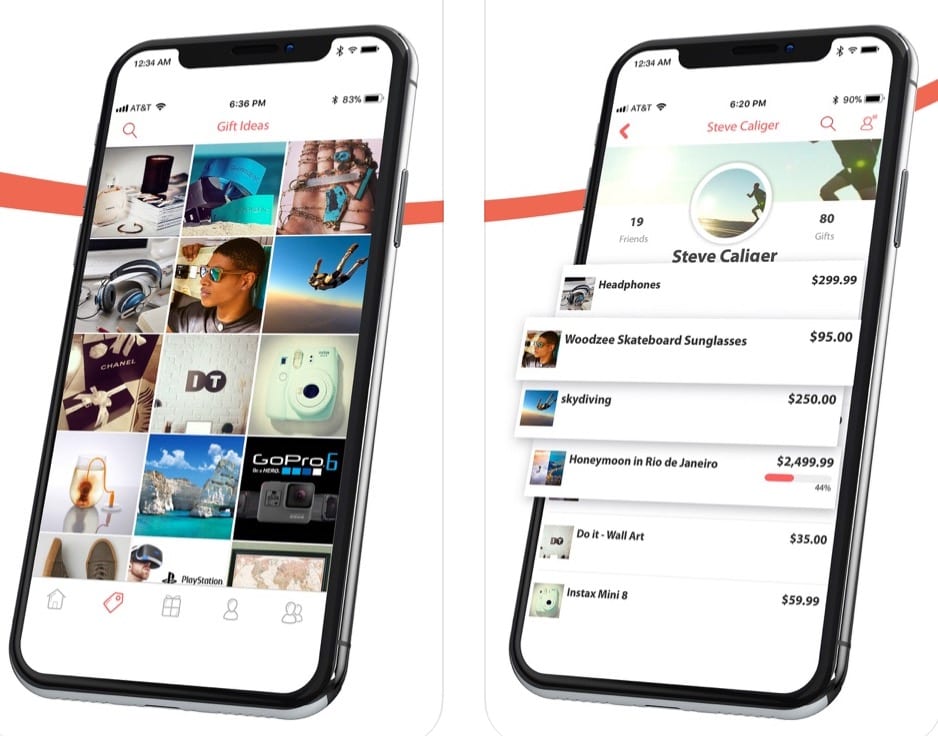 Fancy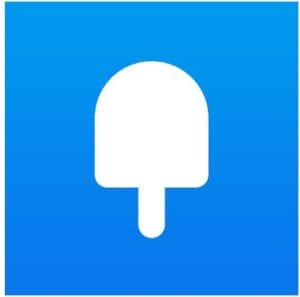 Fancy is a great gift guide and a gift recommendation search engine. It has the coolest items we've seen in thousands of the hippest online stores.
Fancy service is a symbiosis of on-line shop, social network, and blog. There is a great number of unique design things, products, household items, etc.
With this application, you can find unique gifts for yourself or your loved ones, boast of your personal findings and create your own collection of unique items.
An interesting option is that you can create a group gift with items that can be purchased. This is a great opportunity when the gift is expensive. All you have to do is create the group gift and you'll have seven days for your friends to pay their part.
Here you can find literally anything you don't meet in a regular store. Things published here are absolutely unique and you can buy them for a sane price!
Fancy was created for those people who love to collect, give and use only quality, unusual and delightful things. And the element of sociality, blog and a kind of magazine make Fancy a real find for those who love uniqueness. It is worth a try!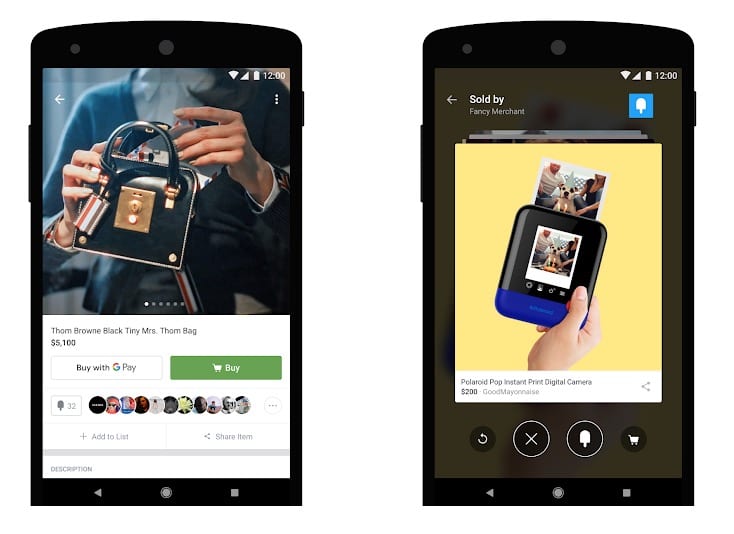 Wishpoke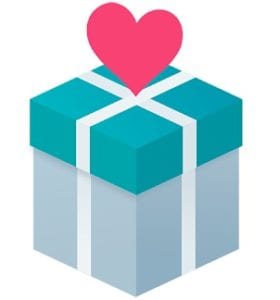 Wishpoke is a new way of gifting through sharing and inspiring. Here, you can create your own wishlists and explore the ones of your family and friends.
Find perfect gift ideas easily with Wishpoke!
After registering, you can follow other users, invite your family members and friends to join. With this app, you can share photos that inspire you with other Wishpokers and then it can become your next favorite gift.
You can share the latest fashion, activities, events, restaurants, trips and more. Create your own dream list for your special day. It really makes gifting a lot easier!
Wishpoke allows discovering what your loved ones want and sharing your own ideas for gifts.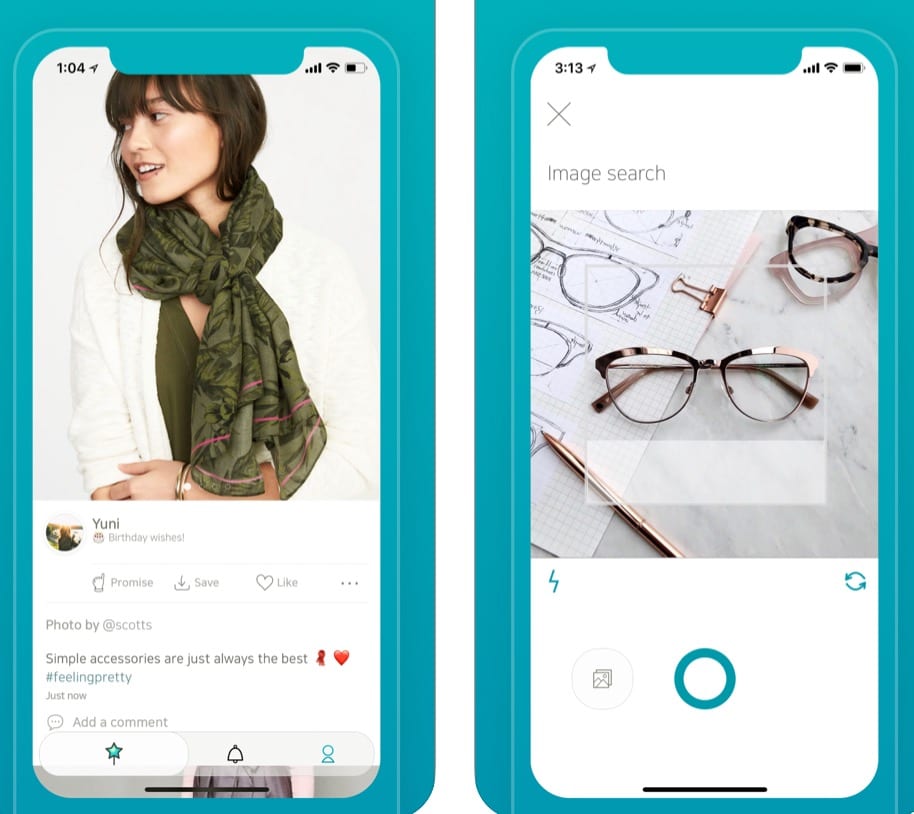 Giftagram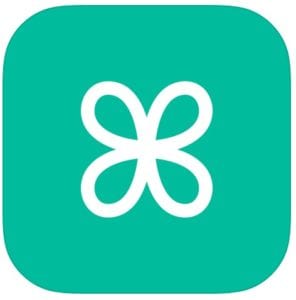 Giftagram is a great service to find gifts in a variety of categories such as tech and gadgets, flowers and sweets, goods for kids and more. Shop gifts for your family members and friends for any occasion – Birthday, Christmas, Valentine's Day and so on.
You don't even have to enter the recipient address. Just choose a gift and send it to anyone on your contact list. The easiest way possible!
New gifts added weekly and handpicked by experts.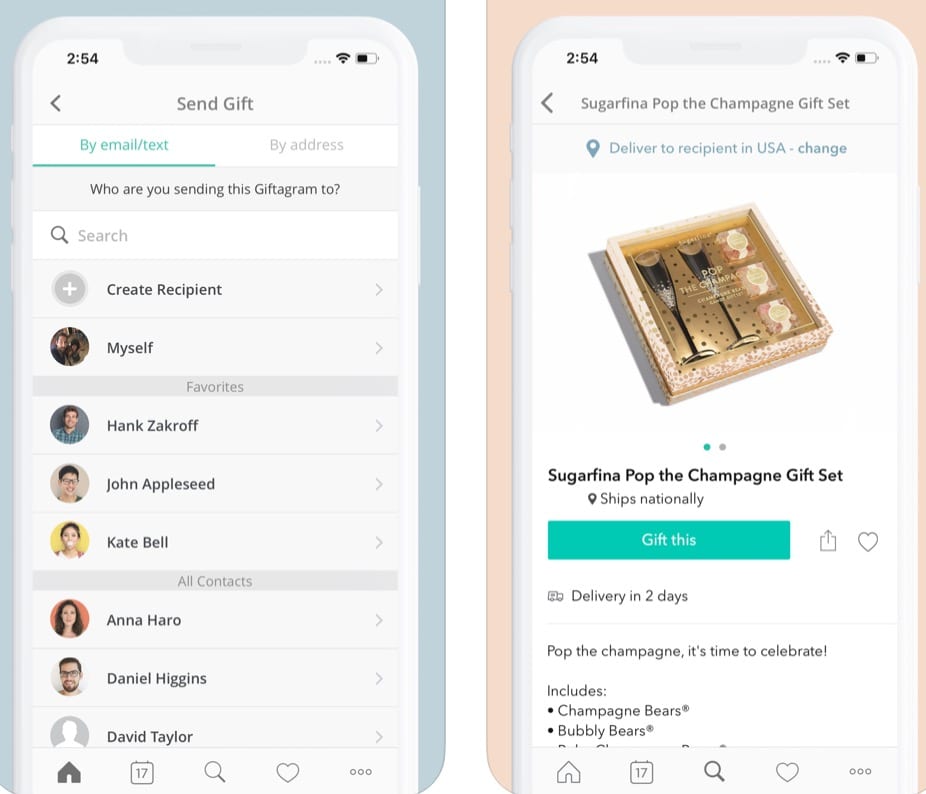 Givingli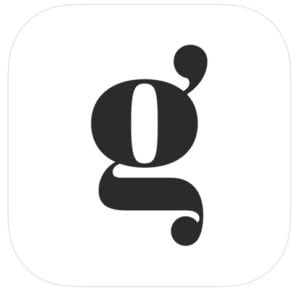 If you want to give a gift to a loved one or a colleague and you don't have time or ideas, we recommend using this wonderful application!
Use beautiful greeting cards for any occasion and make them unique adding photos, text, and stickers.  Choose a gift from digital gifting cards of such popular brands as Uber, Airbnb, Nike and more with just one touch.
Givingly lets send unique cards and gifts all without ever having to leave your home. This is awesome and super convenient!
This is a great solution if you don't have the time to go to the store and get a card!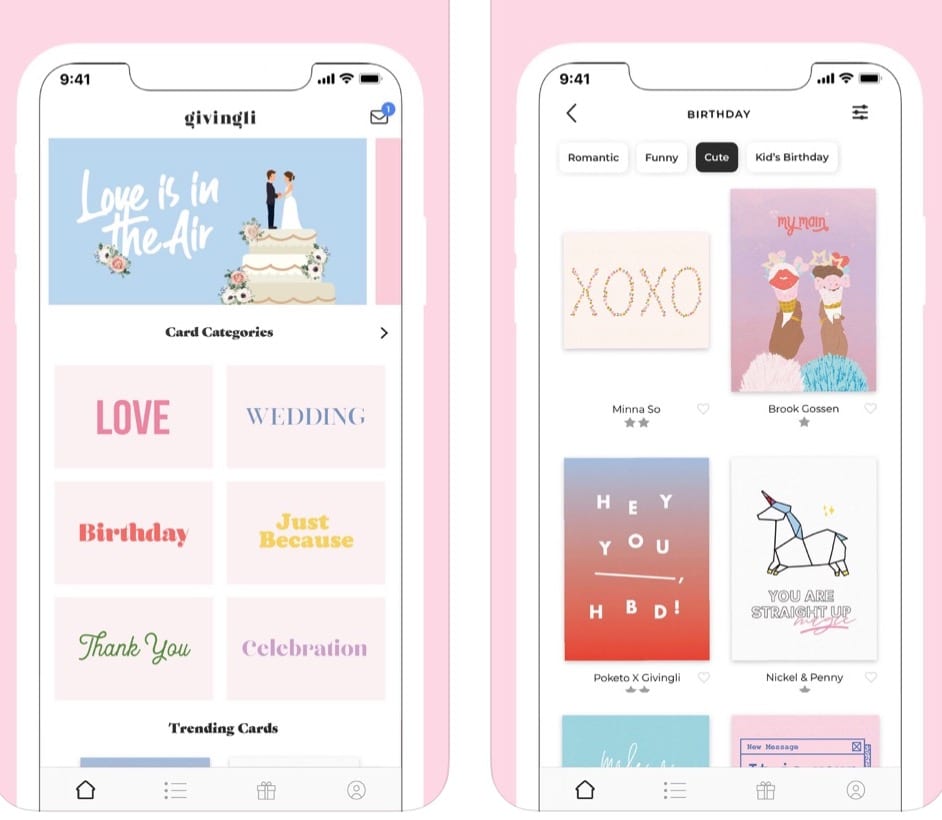 You may also like: 11 Best drinking game apps for Android & iOS
1800Flowers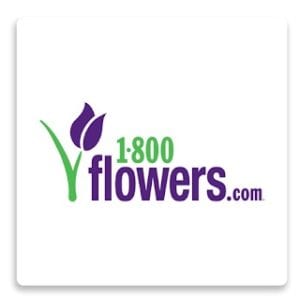 1800Flowers is a service that specializes in delivering fresh flowers and unique gifts in the United States and over 190 countries.
You can choose from gorgeous flower arrangements to the perfect anniversary roses and centerpieces, gourmet cookies, chocolate-covered strawberries, and many other gifts.
Gifts from local florists – flowers are always fresh
Same-Day Delivery
Quick and easy checkout
Track your orders easily
Quick and helpful service
This is a unique store with good customer care service and good prices. Send flower arrangements from most popular floral designs to your loved ones to make their day even more special.