Being cock-a-hoop about your purchase, you are holding a new gadget that you have just bought. Nevertheless, while studying the software, you suddenly find out some preinstalled apps. Are they really necessary for you? If they aren't, how to delete them?
How do preinstalled apps appear on your phone?
Before we start, the whole preinstalled software called Bloatware. It consists of two parts: software installed by the manufacturer, and software installed by your network provider. They form a pack of potentially useful apps. 
There is no doubt that some of these apps are really essential. Moreover, among them, the apps that allow the Android system to run properly.
Also, there can be apps that might be extremely important for other apps' functioning. In case of deleting this category of applications, the system will warn you that some programs might not work correctly afterward.
Why should you delete preinstalled apps?
If we consider other apps that are not essential, here are the reasons why it is recommended to delete them.
Due to Bloatware, your device is slowing down, though it is comparatively new. 

Bloatware greatly wastes your device's storage, battery, web traffic, even if you don't open the apps.

There can be much better analogs to the preinstalled apps. 

Some preinstalled apps have access to your data.

It happens that some apps are malware. So they are powerful enough to record and stole information. 
By the way, deleting spy apps isn't so easy as it seems. To learn how to do it properly, you always have our post at your fingertips.
What are the ways of deleting preinstalled apps?
When everything about preinstalled apps is clear, it's high time to learn how to delete them. Actually, there are two variants of your actions. All you need to do is to follow the instructions. 
Deleting preinstalled Android apps through the Google Play Store
Open the 

Google Play Store

, the choose the 

Menu 

option. Tap 

My Apps & Games

, and then 

Installed

. 
After that, you will have access to the list of apps installed on your phone. Find the app you want to delete to make the app's page open on the Google Play Store. Tap the Uninstall button.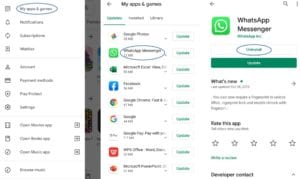 Deleting preinstalled Android apps through the Settings 
Open your 

Settings

, then choose the 

Apps

 

option.
Find the app you want to delete and select it from the list by tapping. You will see two buttons at the top: Uninstall and Force Stop. Uninstall is exactly what we need. If this action will be available for you, the button will be lit, and grey, if it is not usable.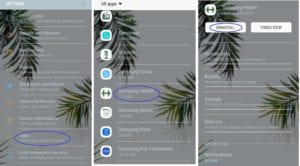 Why sometimes an app can't be uninstalled? As we have already mentioned above, there are some essential apps that are not available for deleting. At the same time, apps of such a category can be limited. With the help of the information below, you will learn how to do this.
Why should you do, if a preinstalled app isn't available for deleting?
If you face a situation when the phone doesn't allow you to delete this or that app, it will be available at least to limit the app's access to your personal data. Apart from this, it won't run automatically and can't be 'woken up' by other apps, which is so important. Besides, it won't be able to work in the background, wasting priceless battery as well as web traffic. 
To limit the app, you have to disable it. Let's figure out how to do this. 
You should open the 

Settings

, then tap 

Apps

.
 You will see the list of apps that are installed. Choose the app you want to be deleted. Again, you will see two buttons: Disable and Force Stop. Tap the Disable button.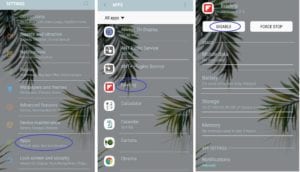 One more alternative of deleting preinstalled apps
To put it shortly, under this process we mean rooting. It will give you privileges to modify the software code on the device or install other software that the manufacturer wouldn't normally allow you to.
In this case, if you question your competence, we don't recommend you to do that. This process is quite complicated, so the result is guaranteed only to professionals.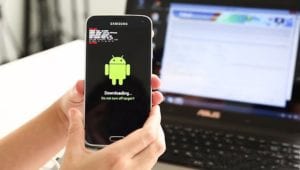 You may also like: Why & how to get rid of useless apps [infographic]