The 2020 year forced many of us to stay at home, and the developers of this app thought that there is nothing better than spending time with fun!
Nose Ball app – is a new game from cool developers Caramba Apps, based on the latest augmented reality technology and FaceID technology. Augmented reality-saturation of the real world with virtual objects or visual information. Just use your nose to hold and hit the ball in the game. Sounds funny, does not it?
You may also like: 11 Best mafia game apps (Android & iOS)
So, what do you need to do? You need your device providing TrueDepth camera technology to create an unparalleled mobile gaming experience, where players use their faces as the controller. Today the app is available for iPhone and iPad, it requires iOS 11.0 or later. The game is based on face recognition.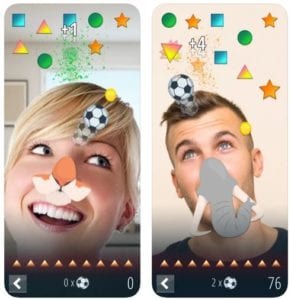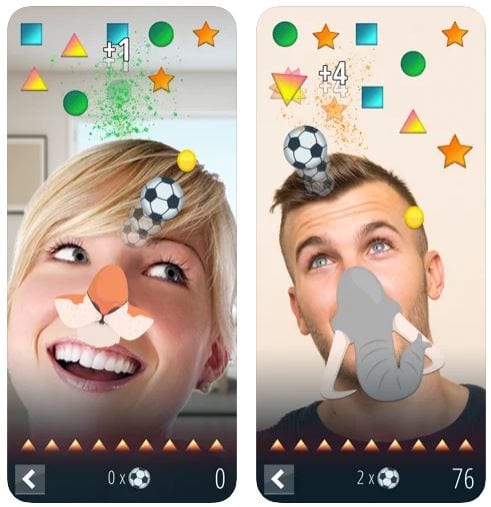 The infrared emitter invisibly projects over 30,000 dots to map real-life objects in perfect 3D. The app will record any physical movements of your head, such as turns, nods. On the screen, you will see the virtual ball, and players must move their nose to bounce it and prevent it from falling.
You need to hit the ball as many times as you can to get the highest number of coins. The score is also dependent on which bonuses and blocks are hit. Everyone can be the best! Get the highest scores and enter the global leaderboard, and aim to become the best player of Nose Ball in the world!
For a small fee, you can remove ads and have fun to the fullest! Players can also obtain a "Nose-Job" to unlock and choose from 25 funny noses. The more coins you collect, the more noses will be unlocked. What do you like more: the nose of a pig, dog, monkey, and even an elephant?
Each nose has its distinctive game-play characteristics as well as a unique design style. Fun is guaranteed for players of all ages! But be careful with the virtual ball. Do not let it fall on the spikes below.
This game is not for those who just want to lie on the couch and look at one point. This is a combination of modern technology and physical activity. Augmented reality is the perfect way to surprise not only children but also adults.
You may also like: 11 Cool Airplane Simulator Game Apps for Android & iOS
This app makes it easy to mix the virtual and real-world using your phone or tablet. The opportunity is really impressive and even some five years ago it seemed like a real fantasy. We really recommend to download it right now!