I think almost everyone has a few or more albums with old photos at home. Looking at old photos of our siblings makes us closer to them. And our grandpas and grandmas like seeing these albums as well, because these old photos remind them about the times when they were young and bring old memories back.
And how great it would be if we could see these photos in colors and full of life! And if you want to travel back in time and see how a person was looking when they were younger, you can explore the article Best Age Regression Apps (Photo & Games) for Android & iOS.
1. Remini
The app was created with AI technologies and the creators incessantly improve the app and bring new features into it.
You can use Remini:
to turn your photo or video into the high-definition one
for improving the quality of your regular photo by increasing the number of pixels
to give an old photo a new lease of life by removing blur and scratches from the photo and by colorizing these photos
I found pretty convenient the fact that you can purchase the subscription not only for a month or year, you can also buy a one-week-period subscription.
So let's say for example that you found a bunch of old photos from the previous generation of your family on the weekend in your grandma's country yard and you want to restore them in a few days without paying for the whole month. In this case, this offer was made for you.
Although the primary purpose of this app is removing face imperfections and improving your selfies as such, the abilities of old photo restoration and quality increasing won't let you down.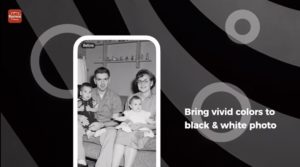 You may also like: 11 Best Greeting Cards Apps for Android & IOS
2. Colorize – Color to Old Photos
Smart photo restorer from Photomyne developer. If the chroma of your black-and-white photos was faded away by the time or you want to colorize it, this kind of intelligent software is gonna help you and it will do it very fast.
The app works automatically so you just need to upload your photo into the program and tap on the processing button.
The first few photos will be done for free, and then you will need to purchase an optional paid plan for a month or year. With paid plan aside from unlimited photo restoration and saving you will have access to your photos in the app on other devices and there's a photo backup provided.
About the comments from users… Sometimes the coloring system mixes added colors with black shades from the original one. And sometimes you can encounter issues with access to your account.
So it is recommended to remember and keep in note all the data for access to the account because only having all passwords and other information about your account the program support community will be able to help you.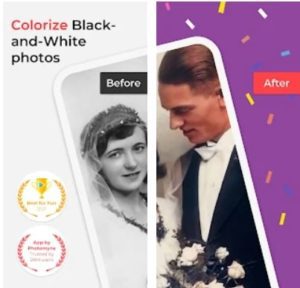 3. Photo Scan App by Photomyne
Photo Scan is the main app of the Photomyne creative group. The Photomyne company has 8 apps for photo and video enhancement, its specialization is family nostalgia. So the goal of all Photomyne apps is to bring your old family memories back by restoring old memory-containing objects like photos and videos.
This app is free. It's said that using basic photo scanning in this app you can make your digital photo album in a few minutes. You can scan multiple photos in one snapshot because the smart algorithm automatically determines the borders of each photo, crop, and rotate them.
I am almost sure that it requires extra fixing because so magically smart apps won't come for free. Nevertheless, using the app with so handy settings you will be able to create your photo album in 5 minutes.
You can also add some information about your photos as details for your photo gallery. I mean locations, dates, or names of people on your photo.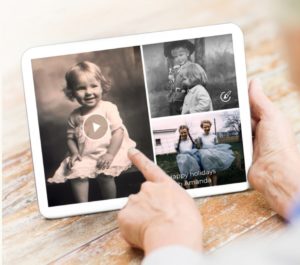 4. Colorize old photo
Fully automatic app for photo colorizing. It doesn't require any manual operations, so all you need to do is just tap the button «colorize» without any corrections afterward and there is no such thing as prior processing.
There is a variety of colorizing styles available. So you can try different variants and choose the one you like the most. In the output, you'll get different options and decide which one is the most suitable for you.
It's also possible to recolor a regular new photo. You can change the colors of the whole picture or alter the colors of a few items such as your dress, shoes, hair, flowers in your hands, or maybe your pet.
You can save for free photos with the app's watermark label. To save high-definition no watermark photos you can pay per photo (60 HD photo quality) or you can purchase the subscription on this service.
About issues: it's said that sometimes even after purchasing the program doesn't allow to save photos without watermarks and demands purchasing. In this case, you should write about your problem in comments in App Store or send your request to the technical support service. Both kinds of interpellations will be answered pretty quickly.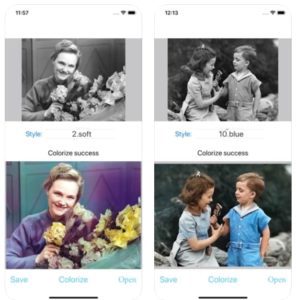 5. AI Colorize & Restore Old Photo: Fix Damaged Image
This app was created by CollasSoft with AI technologies. In one click it turns your old photo into a colorful one with higher quality. This app is pretty simple and easy to use. It includes 3 automatic functions:
Colorize. Simply turns a black-and-white photo into a colorful one. But it's a pity the app doesn't include a variety of colonizing options to choose from.
Restore. This photo helps to improve the quality of your photo by sharpening it and adding pixels. It also makes the colors of your photo look more natural and removes the yellow tone of old photo paper.
Descratch. If you have scratches or folds on your photo it will remove the biggest part of them.
The app is free and the difference between paid plan and a free version is the presence of advertisement. But reading the comments I can conclude the common opinion that there are too many ads and purchasing a paid subscription is too expensive for such a tiny app.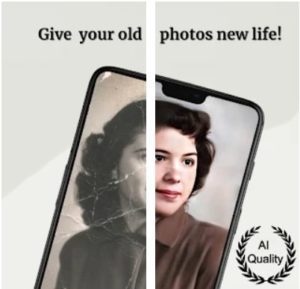 6. Damaged Photo Restore 2 Repair
This app will help you bring back to life not only old photos but also damaged photos. It includes a huge amount of tools to get rid of photo defects.
If there are any scratches, cuts, rips, dirt, stains, or spots caused by slattern photo keeping. Or maybe there is a part of the photo missing because some areas were faded out by times… This app can vaporize any kind of damage.
But warning: if the amount of degradation on the one photo is too much, the app perhaps won't be able to manage it.
4 main tools will help you to create a masterpiece out of your old photo.
Replicator

.

If

you

have

some

parts

of

the

background

missing

,

this

tool

will

retrieve

them

back

to

you

.
A smooth

tool

will

help

you

with

scratches

,

rips

,

stains

,

etc

.

Auto

mask

generator

. A new

smart

tool

that

will

automatically

repair

your

photo

.

Manual

mask

editor

.

You

can

use

it

after

the

Auto

mask

generator

to

make

some

corrections

and

give

the

final

touch

to

your

image

.
The price of this service is comparingly high — 11,99$ per month, but users claim that the game is worth the candle. This app got public approval, amount of positive comments about this app is huge.
Genova Networks is a creative company that made this masterpiece. And it brings new enhancements into the app regularly. The biggest part of enhancements makes the app faster and reduces the number of bugs, but the enhancements also make the app algorithm more precise and improve the quality of determination mode.
High operational efficiency
The app developer responds to customers' demands magically quickly, and that's why users appreciate this app so much.
I read in comments about the guy who didn't like how the app worked, so he sent his request to the Support Service of the company. The developer resolved his issue personally and in 24 hours he sent a software update which was based on the remarks of that user.
The app includes tutorials that will guide you through the program functions. By the way, one of the users had a complaint about the fact that after the tutorial watching all the edits you made with your photo is automatically deleted. And there's no such problem because that issue was fixed in the new program update.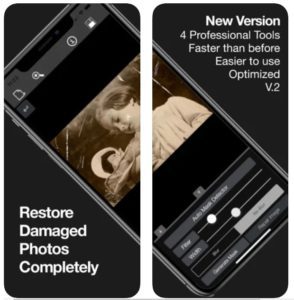 You may also like: 8 Best 3D Photo Apps in 2021 (Android & iOS)
7. Pikfix – Photo Enhance & Repair
In this app, you can colorize your photo, remove deterioration (scratches, stains, and so on), but that's not the key function of this app.
The key offer is that the Artificial Intelligence mechanism can remove noises from your photo and upscale the resolution of your photo from old blurred and faded one into 4K resolution photo (4K is a promised maximum, the numbers can differ and the maximum can be lower on some photos).
I really like the quality of clarity increasing. Blurred photos with low resolution definitely could be brought to new life with this app.
The algorithm of usage was pretty unusual for me. Firstly, you have to choose one of the functions, then you choose your photo and tap on the process button. The limit of edited photos for the free version is 10 photos per day.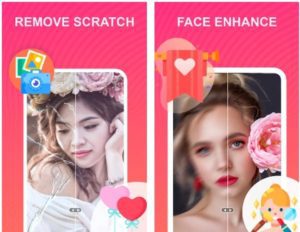 8. Colorize it – Colorize Photos
«Colorize it» is claimed to be a super-smart app with an AI-based mechanism of work. This app can be divided into a free version and a free one.
In the free version, you can only automatically colorize your photo. And after the involuntary part, you can correct the saturation, contrast, and brightness of your photo.
Talking about the paid version, the amount of tools you can use is much bigger here. You can restore (remove scratches, imperfections, and blur from photos) and colorize your photo in one click automatically or do it in a few steps and correct the result manually.
About the comments from users… There are some complaints about the fact that you can't change the color palette while colorizing and the skin tones are much darker than in the original photo.
The developers efficiently answer all complaints and promise to users that they will add the tool for color regulation in the app update. So if that's not just hollow words, we can wait for a great enhancement of this app in the near future.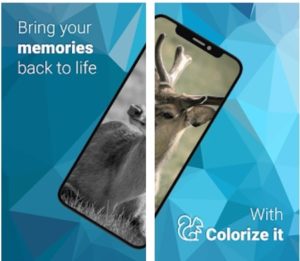 9. EnhanceFox – AI Photo Enhancer
Using this multitasking app you can automatically upscale the resolution of your photo, colorize it. In the free version, you can colorize your photo only involuntary. While in the paid version you can regulate the colors of your photo, enhance the ambiance and vibrance of your photo. Also, the picture will be resized to 6K pixels while exporting.
The app has such a tool as a selfie enhancement. Using it you can automatically retouch your skin and add some makeup. There are also the Auto blur and the Photo retouch as separated tools. Every tool will have some sub-tools if it is a paid version.
In a new version of the app developers added the tool for photo scanning. So you can use this application not only as an old photo enhancer but also as a photo scanner.
The best and the funniest tool in this app is Face Animator. This tool will make the face on your photo alive again. You can make it talk or sing, whatever you want.
Check multiple prices right in the app if you're interested, but I would just emphasize that there is an option to purchase a one-time subscription and use the app forever.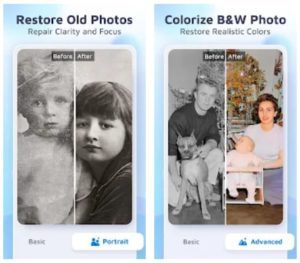 You may also like: 10 Best Before and After Compare Photo Apps for Android & iOS
10. Colorize! – Colorize Black and White Photos
The app developers assert that there are no ads, no watermark and no account is needed. It doesn't matter whether you are a Free User or a Pro user you will be able to use the full package of tools in this app.
But there's a big difference in the size of photos while exporting. You can download colorized and enhanced photos with sizes up to 800*800. If your photo is bigger it will be resized. Whereas using a pro subscription the size of the downloaded photo will be increased up to 3000*3000.
Colorize! has 3 automatic tools:
Enhance. Remove blur from your old photo, reduce noises and bring clarity back to your image.
Retouch. The tool was made special for old photos to remove distortions and imperfections caused by time.
Colorize. Automatic tool to get your colorful photo and the advantage of this tool is that you can compare before and after.
After finishing your enhancement you can also add some philters to your image. Because of high privacy, all uploaded photos will be removed every 24 hours. Therefore you should download your photo to your gallery immediately, so you won't occasionally lose it.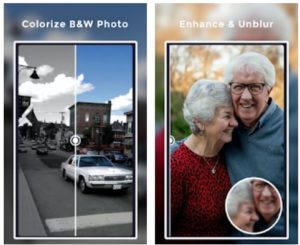 11. Colorify Black & White Photos
Convolutional Neural Networks equipped with an AI-powered colorizer will make your old photos colorful in the blink of an eye.
AI mechanism will perform all operations for you and the majority of users claim that the app does its work pretty satisfactorily. You can use the app for free with ads or purchase a subscription. By the way, in contradistinction to the majority of apps, the amount of advertisement is normal and doesn't irritate too much.
The app is comparingly new and because of this fact, it is free. The application has only one automatic mechanism for colorization and enhancement and that's all for tools in this program. The users like this app and the quality of photo restoration, so most likely it will become popular and will require extra payment very soon. So hurry up to try it while it is still free.