Looking to spice up your dinner talks with your spouse? Bored of the same-old routine? You've come to the right place!
Take a look at our list of the best relationship question apps for Android and iOS you could try. From fun icebreakers to deeper discussions, these apps cover a vast scope of prompts to help enhance your connection. These are ideal for dates, road trips, or any time you want to shake things up. Let's get into it!
1. Agape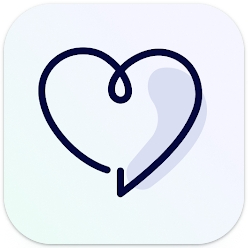 That's a couple wellness app that brings love, excitement, and spice to your love life! It's a one-of-a-kind tool based on decades of research and particularly made to cater to your needs. It lets you start your day with daily queries that are uplifting.
The concept of this one is pretty unique. Each day you get a personalized question based on your prefs, so you don't need to worry about getting irrelevant ones. And the best bit, you can only see your spouse's response once you reply to the query yourself.
It is a one-stop for many areas of your connection that you may struggle with. From finances to sex, parenting, and more, this app has it all! You can choose from dozens of optional themes in these categories to customize your exp even further.
The best part about this one is it only takes one minute a day, yet it can have a significant positive impact on your love life. And if you wanna get into details and stats, 97% of couples who use the app report a positive impact. How cool is that?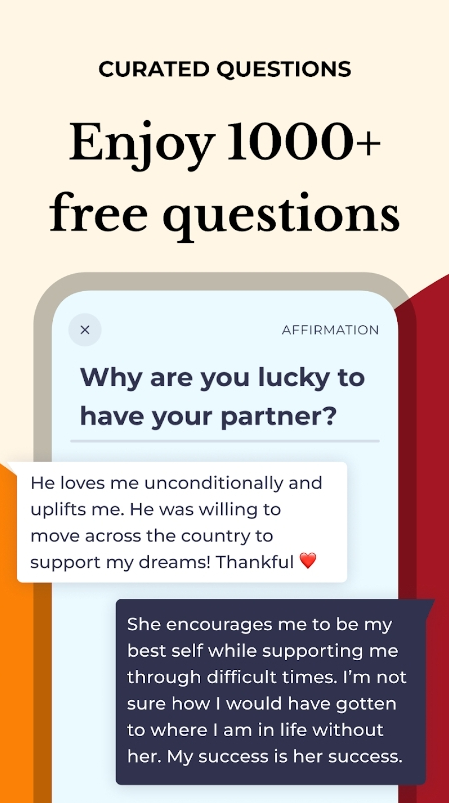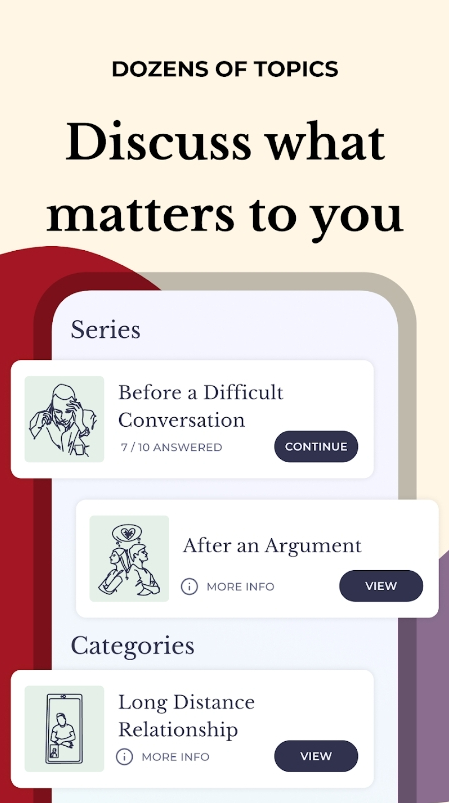 You may also like: 11 Best Secret Chat Apps for Lovers
2. Evergreen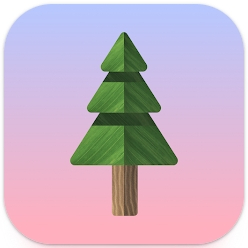 This app is a game-changer when it comes to love life! This app can help you amplify your bond with your spouse and elevate your interactions. It only takes a few mins a day to use, yet it's packed with so many features that keep you engaged.
Asking each other daily queries is a fun way to discover new things and ignite conversation. It's incredible how much you thought you knew about ane another, but these queries always surprise you! The app also has games and couples quizzes that are not only here for enjoyment.
These also test how well you know each other. You'll have so much fun completing these quizzes together, and it's always interesting to see where you excel and need improvement.
Plus, there's a whole section dedicated to relationship tips from experts. These lessons are so insightful and provide research-based insights into building healthy and lasting love. The app also rewards you for your progress with points and streaks, which is a great motivator to keep going.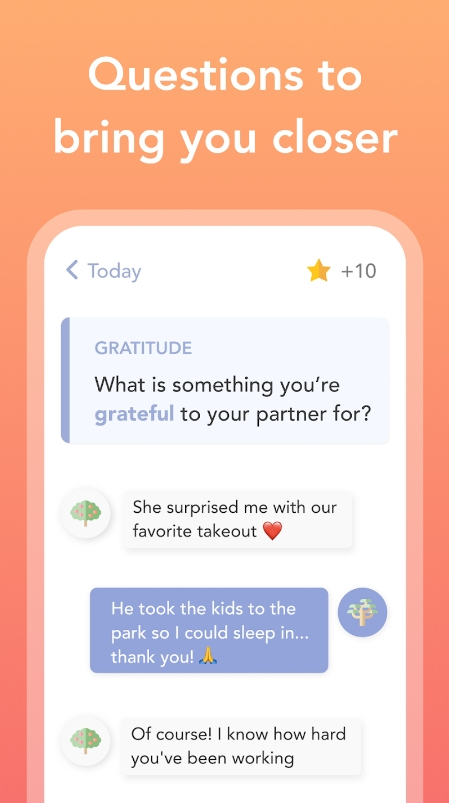 3. askBae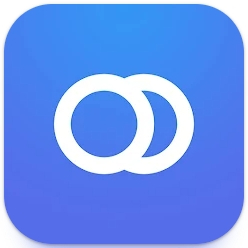 If you're seeking a fun way to elevate your love life and get to know your spouse even better, this app is a must-try. With over 300 curated queries, you'll get to uncover smth new and exciting about your spouse all the time. No matter your mood or occasion, you'll find a query to suit the moment.
The concept may be simple, but you'll be pleasantly surprised by the results. Every day, both you and your partner will receive one random question about yourselves, each other, or your love. You can answer the query in your own words without any limitations, and even get creative with your responses!
And here's the best part: the other person can't see your answer until they've submitted theirs, so you get to have a totally candid conversation without any pressure or awkwardness. Thus, you'll get to have healthy and exciting conversations every day. The range of questions in the app is pretty impressive, too. From romantic questions to funny ones, it has it all!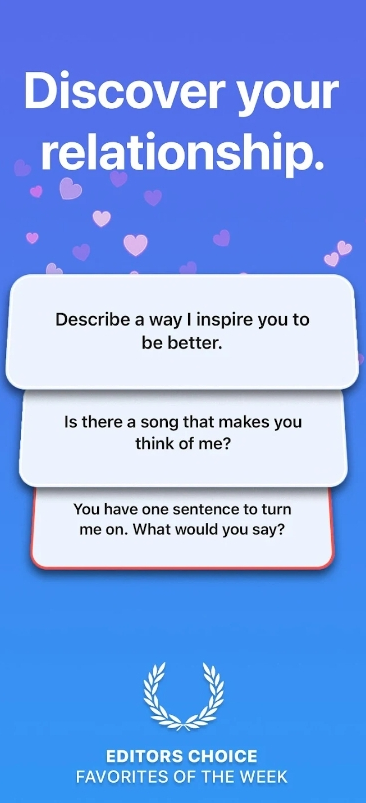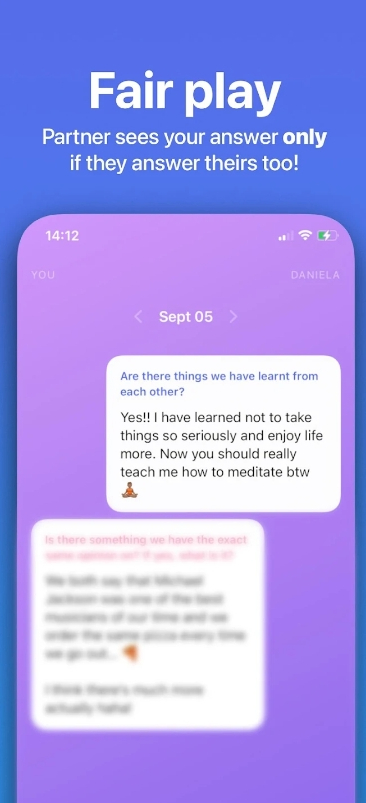 4. Lovewick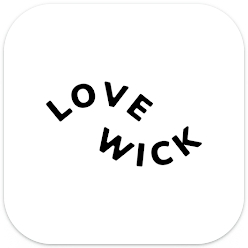 On the lookout for an app that can add some spark back into your love life? This might be the one! The app offers a vast scope of open-ended questions that can help you get to know your spouse better and boost your bond. To get more precise, there are over 1K questions to try, so you'll never run out of interesting topics to discuss.
Plus, the queries are divided into sections such as interests, values, fam, money, and intimacy, so you can select the areas you want to focus on.
Playing the game will unlock both love hints and date prompts that can be saved inside the date planner. In addition to the questions, there's also a date planner and calendar with unique and romantic ideas to try. You can save date night ideas inside the app and even set reminders for special dates like anniversaries. And if you're doing long-distance you can use it for activity prompts!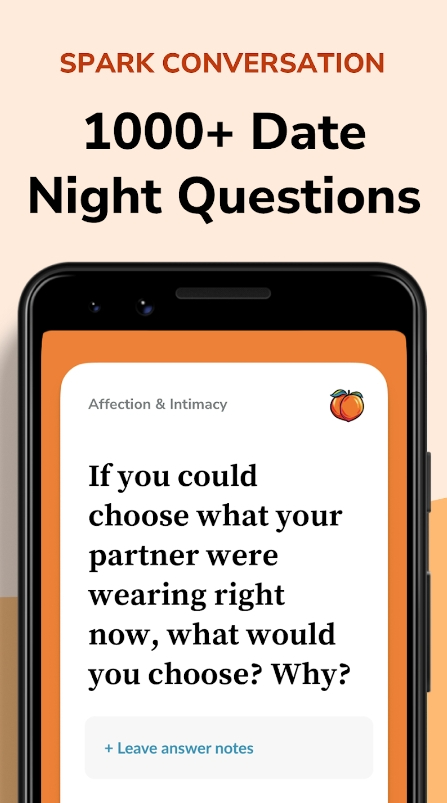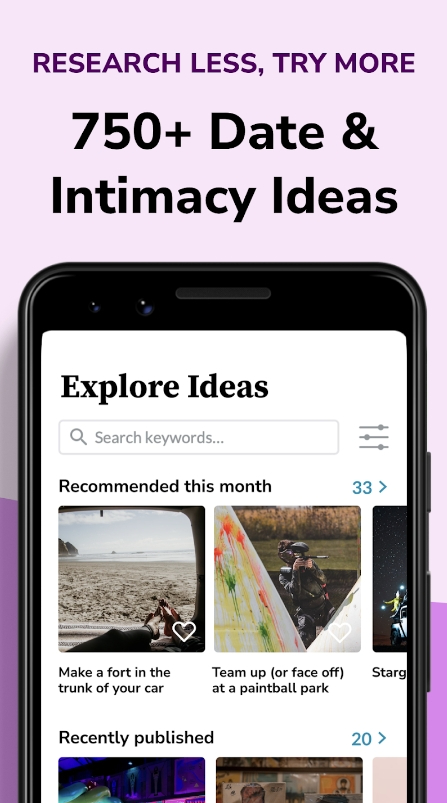 5. Couple Game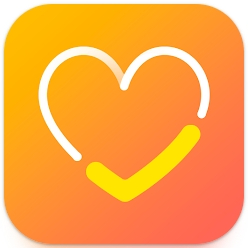 This app is here to help to strengthen your bond with your spouse and spice up your love life. This app is a great way to get to know your mate even better and discover things about them, you never knew before. It covers hundreds of questions, which is one of the biggest collections out there.
And the queries cover a broad range of topics, from your partner's favorite movie to more revealing topics that will take your love to the next level. The gameplay is simple yet engaging. First, you answer some questions about yourself. Then, you wait for your spouse to answer the same questions.
And finally, you guess each other's answers! Trying to guess your partner's answer can be an absolute blast, not to mention, an excellent way to discover new things about each other! Herewith, you can easily play at your own pace. You can save your progress and play together in real life, then resume the game anytime you want!
And every answer and guess is saved automatically, making it easy to come back to later when you're stuck for gift ideas, holiday destinations, or the perfect date night idea.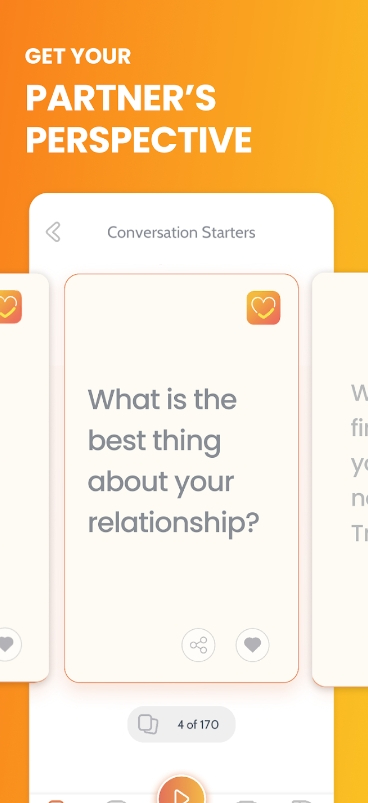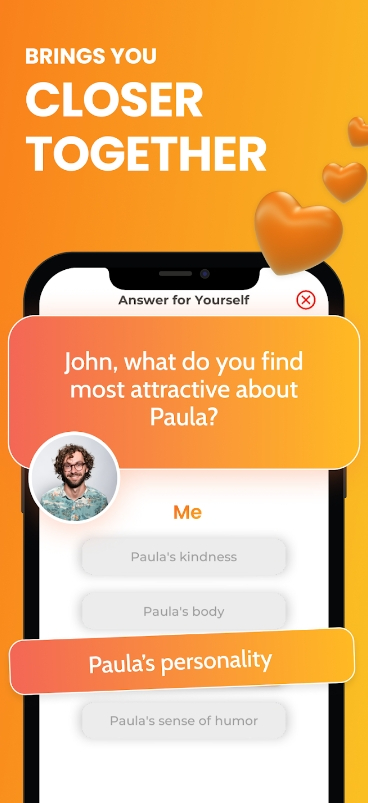 6. Paired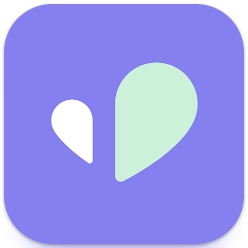 This app is a treat when it comes to elevating your love life. One of the top features of this app is the daily queries. These inquiries are made to be fun and lighthearted, yet effective. You'll get to see each other's responses and get to know one another on a deeper level.
The questions are a great way to spark convos and learn more about one another. Plus, you'll get to see each other's responses only after you've both answered. It's like a little surprise every time! But that's not all, the app also offers guidance specialists, interactive activities, and weekly quizzes if needed.
Whether you're navigating arguments or want to add a little spice to the exp, the app can help. And don't worry if you and your partner have different love languages or attachment styles. The app is designed for all couples, including those in LD or couples therapy, as well as LGBTQ+.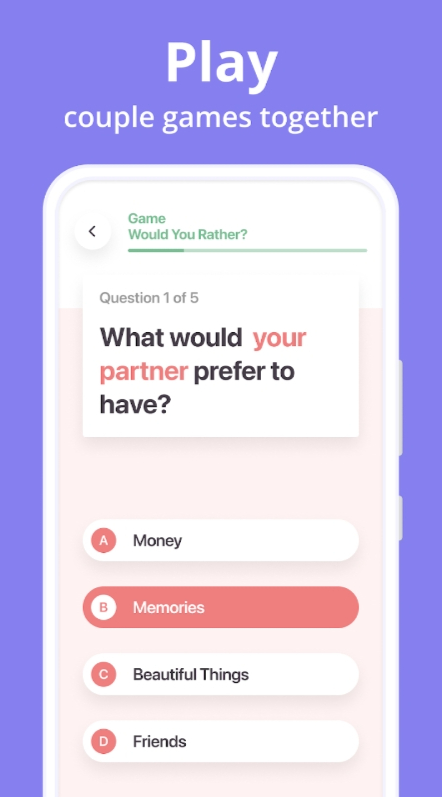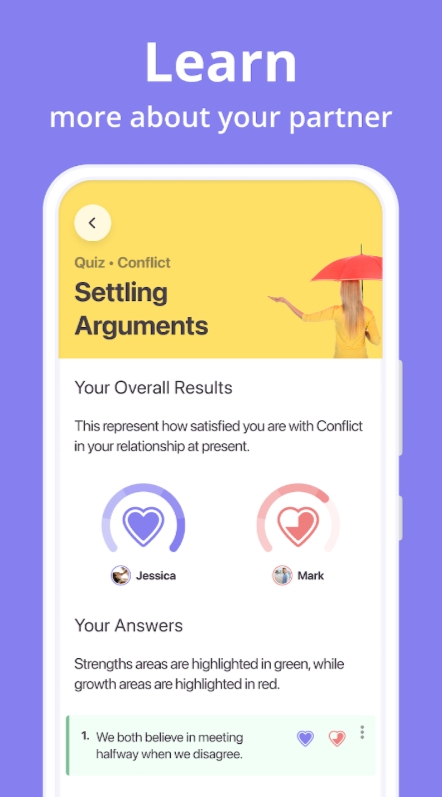 Check also: 7 Best Love Testing Apps With Percentage Score
7. Gottman Card Decks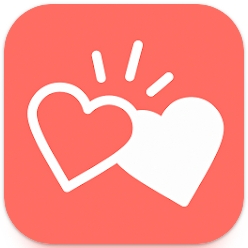 If you want to enhance your connection or learn more about your spouse, this app is a must-have! The app itself is user-friendly and easy to navigate. With 22 card decks and over 1K flashcards, there's no shortage of discussion starters and activities to try.
Each flashcard is thoughtfully designed and personalized to help you get closer to your mate. Plus, you can easily add cards to your faves to access them later, making it even easier to keep the conversation going. This makes it easy to come back to specific questions or prompts that you really enjoyed. Plus, you can easily switch between your favorite cards and all the decks.
The app not only offers ideas for things to do and say but also provides unique date night ideas and quizzes to help understand each other better. Herewith, it is supported by a team of psychologists, ensuring that all advice and resources provided are expert-backed.
The app is designed to cover all types of connections: be it newly engaged pairs or seasoned partners looking to add a spark to their love. With access to additional free resources from the app, you will have even more tools and interactive activities to nurture your connection.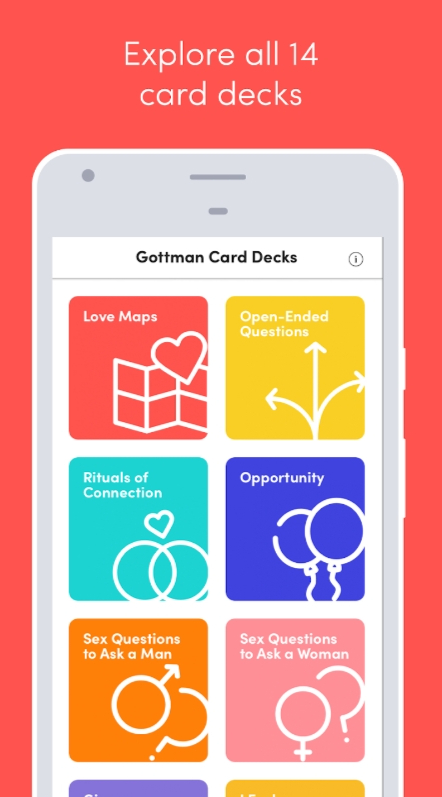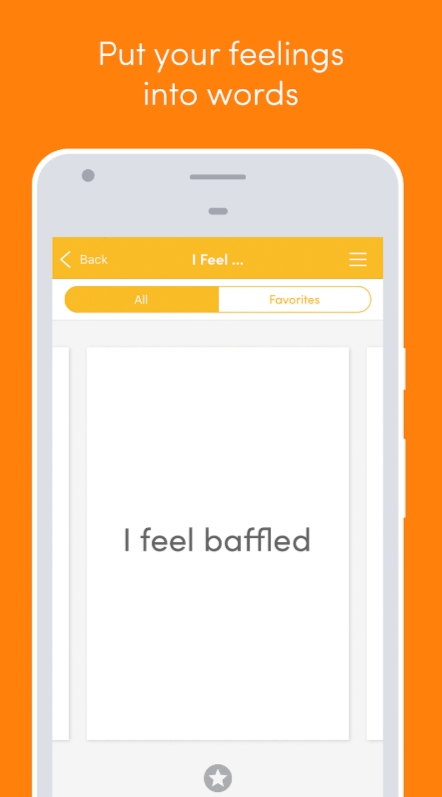 8. SumOne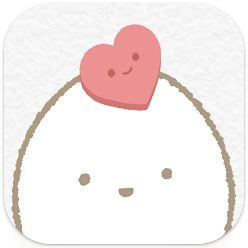 It's an incredibly cute app to help couples work on relationships together. This app puts a unique spin on traditional daily questions by combining it with virtual egg care. You and your partner will be tasked with nurturing and caring for a cute digital egg, watching it grow and hatch into a surprise form.
But the real magic comes from the daily questions you'll need to answer. Each day, you'll receive a thought-provoking and heart-warming question that will help you learn more about each other's dreams, and fears. The queries vary from deep and introspective to cute and quirky, providing a well-rounded experience that keeps things fresh and exciting.
Plus, you'll get to send cute notes to your partner. The notes will be posted on the main screen, how cute is that? It's a subtle yet impactful gesture to remind your spouse that they're always on your mind.
There's also an emotion tracker that lets you record and share how you're feeling each day. This tool is especially handy in tracking your feelings over time, and it's smth you can look back on and reflect on.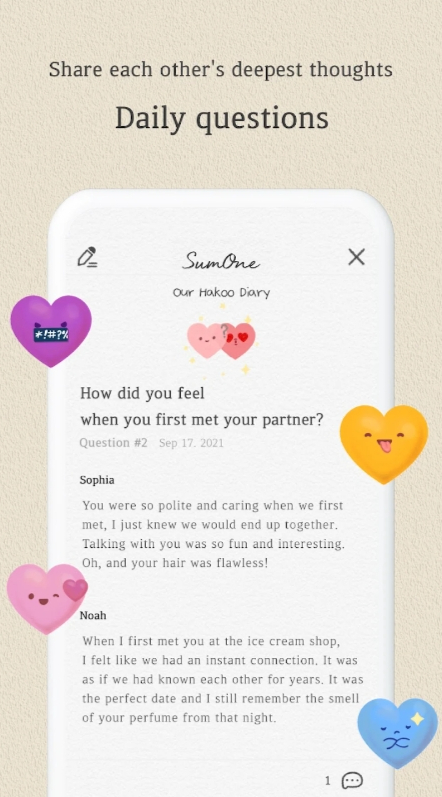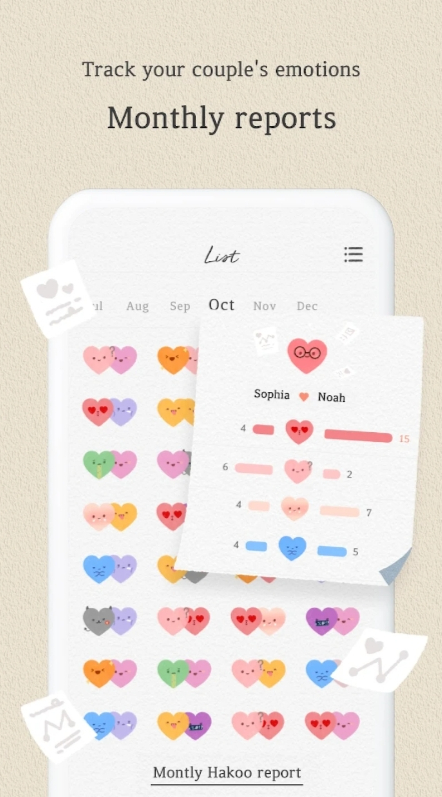 9. Couply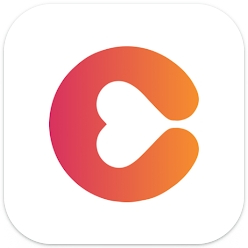 This app has everything you need to ignite a stronger bond with your spouse. The research-based personality quizzes are a game-changer as a starting point. Understanding your love style, attachment style, and Enneagram number can offer powerful insights into you and your spouse. With that understanding, you'll have the miracles of a personal coach at your fingertips!
But that's not all! The daily queries are a great way to shake up your routine and get to know each other on a deeper level. No more small talk about the weather! Plus, the convo cards are a wonderful resource for sparking meaningful dialogue and discovering new topics to explore together.
There's a whole list of custom date ideas as well. Whether you're planning a special night out or just looking for something fun to do at home, the app has got you covered. And if you're in LDR, there's a mode with custom articles, date prompts, and queries just for you!
Of course, no such app would be complete without photo memories and milestones. It's so convenient to have all your important dates in one place, and the app makes it easy to relive your favorite moments together.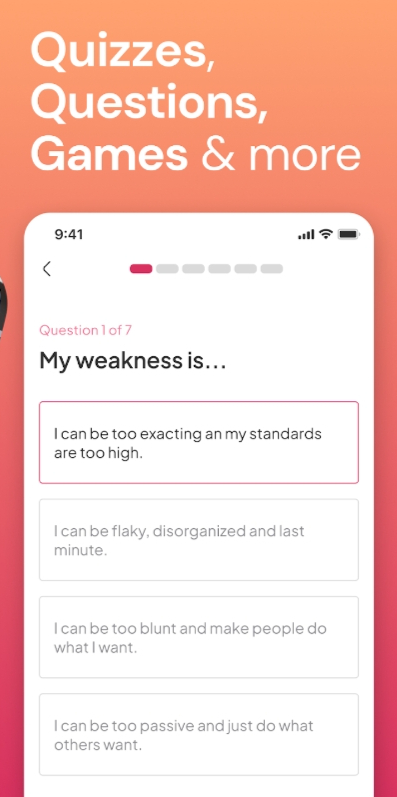 10. Talk2You
This app is a game-changer when it comes to having quality time with your spouse. With over 500 convo starters across 10 different topics, it has everything you may need.
Whether you're into topics like intimacy and sex, or just want to reminisce about shared history, this app has smth for everyone. And with such a wide scope of subjects to pick from, you're sure to find new things to talk about with your spouse no matter how long you've been together. The UI is pretty simple, so no worries here.
Above that, the app lets you deepen and enhance your existing conversations. By exploring a variety of topics that you might not have thought to broach before, you'll gain new insights into your partner's thoughts, feelings, values, and perspective on life. This, in turn, can lead to a better understanding of each other.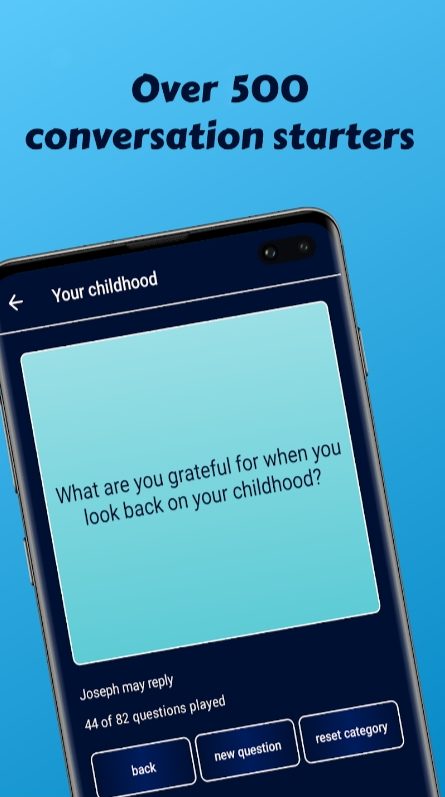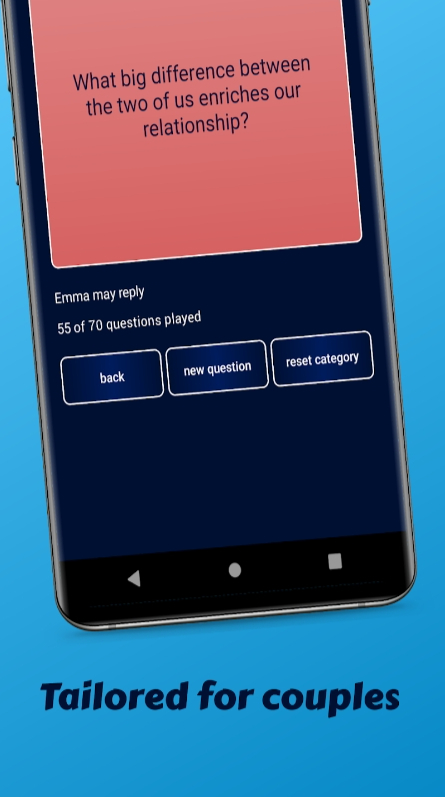 You may also check: 9 Best Dating Simulator Games
11. Deeper Talks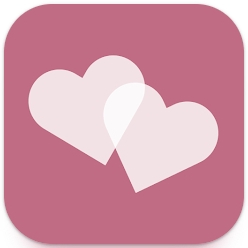 And lastly, there's an app that helps to reignite that spark of your connection and spice up daily discussions. It covers tons of prompts, from icebreaker queries to more in-depth topics related to your history, wants, and sex life.
The app understands the importance of keeping the discussion flowing and continuously discovering new things about your spouse. It offers a range of options that cater to diverse interests and objectives. If you're looking for something light and fun, you can explore a myriad of witty prompts and flirting exercises.
And if you're into exploring the dynamics of your love or simply want to dive deep into your sex life, the app has curated queries and insights that can help you gain valuable perspective and strengthen your bond. The app truly caters to all your needs for a fulfilling connection.
And the app is updated regularly with new special edition question packs, so there's always something fresh to explore. There are plenty of amusing games to test your knowledge of one another. The app is a perfect combo of serious and playful to keep your connection strong.