Looking for the best apps to keep your love conversations hidden from prying eyes? Look no further!
There are some fantastic app options for you and your special someone. And that's why we've made a list of the best secret chat apps for lovers for Android and iOS. Whether you're in a long-distance relationship or simply want to keep your personal conversation confidential, these chat apps will have your back.
1. Signal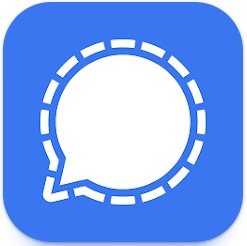 This app is well-known for its encryption policy, ensuring the privacy of its users. The app offers a plethora of amazing features, including audio call support, group chats, and high-security protocols. With this one, you can enjoy reliable and fast message delivery, even on slow networks.
It is optimized to operate efficiently in the most constrained environments, making it the perfect choice for people who live in areas with the poor network coverage. You'll need a phone number to sign in, but you'll still get to securely chat with whoever is needed. Thus, you won't have to make a new account or remember a new username and pin code.
The app puts privacy at its center by utilizing smart encryption tech. And unlike many similar apps, this one does not store texts on its servers. This means that your intimate convos are kept just that – private. The app won't have access to your text or contact details, so no worries.
Plus, the app covers encrypted groups, which allow you to have confidential texts with multiple people. This is a great feature for group chats that contain sensitive information or private discussions.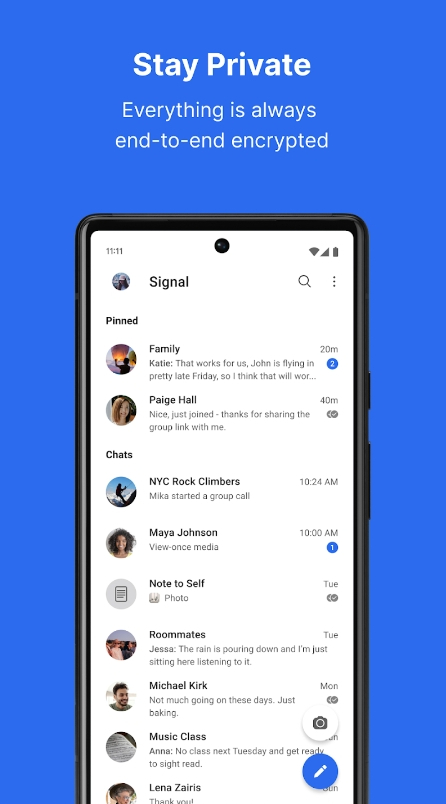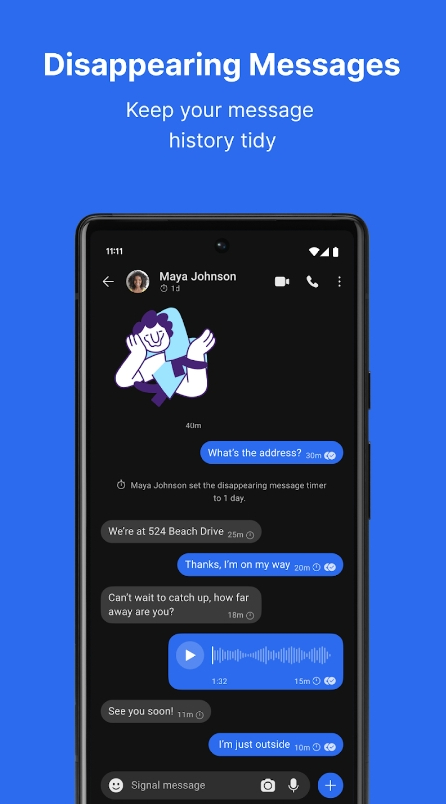 You may also like: 15 Best Chatroulette Apps
2. Calculator Pro+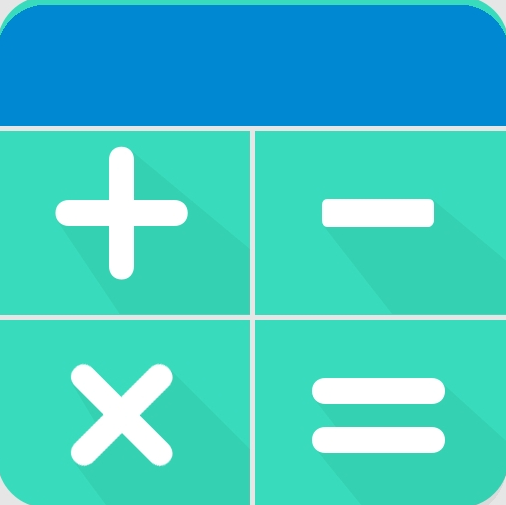 As you may guess by the name, this app is a full-on secret messenger as it hides under the cover of a calculator tool. It's all about user privacy and security and has a PIN-protected screen, which is required to open the app at all. Thus, you can be sure that unauthorized individuals won't be able to access your texts.
The app offers a range of useful tools, such as the ability to hide SMS and MMS messages. This means that you can keep your SMS away from third parties. Plus, there's a spam filter that lets you keep unwanted messages at bay, so you can focus on what matters most.
You'll get to adjust the alerts for specific chats or turn them off to be completely safe. The app also comes with multimedia support. You'll get to exchange pics, vids, and audio messages like you normally would. It makes a backup of the data all the time, so you never lose the message data.
The app includes a unique hiding feature that lets you make it invisible on your device. This, once more, ensures that it cannot be seen or opened by other people. It also lets you set a timer to close the app after a specific time.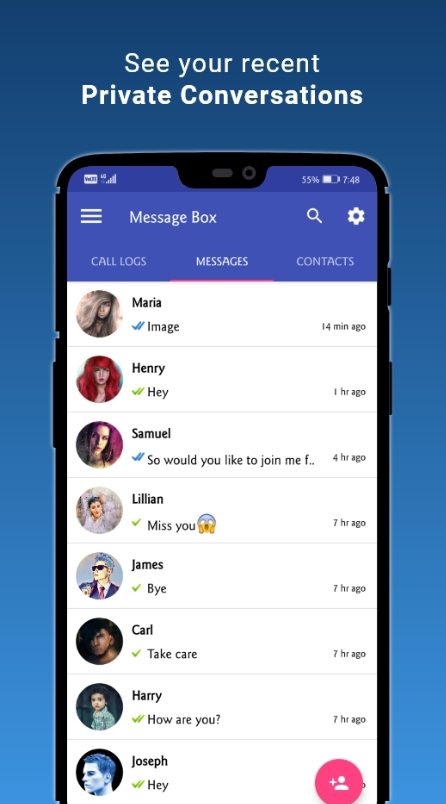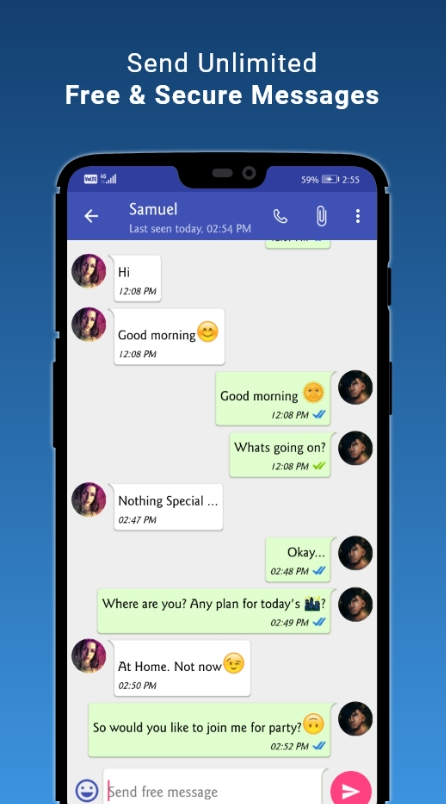 3. Session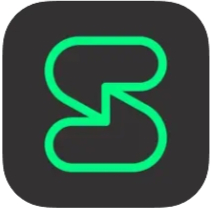 Here's an app that provides the utmost security and privacy. One of the most striking features of this app is its fully anonymous account creation. Thus, don't have to provide any number or email to create an ID. This ensures complete anonymity and privacy of the users.
Unlike other messengers that are prone to data breaches, this app does everything to get rid of any such risks. It eliminates the need for any metadata logging, ensuring that the messaging metadata is not tracked, stored, or logged anywhere.
It comes with IP address protection as well. That way, your online identity will remain anonymous, even if someone attempts to track your location or internet activity. Plus, the app is completely free and open-source, so you can view the app's code and verify its security yourself.
Beyond that, the app lets you start private, fully secured group chats with up to 100 people. Only the associates of the chat have entry to the texts, ensuring complete security and privacy. In addition to texts, the app also covers audio texts, pics, and files that are protected and secure.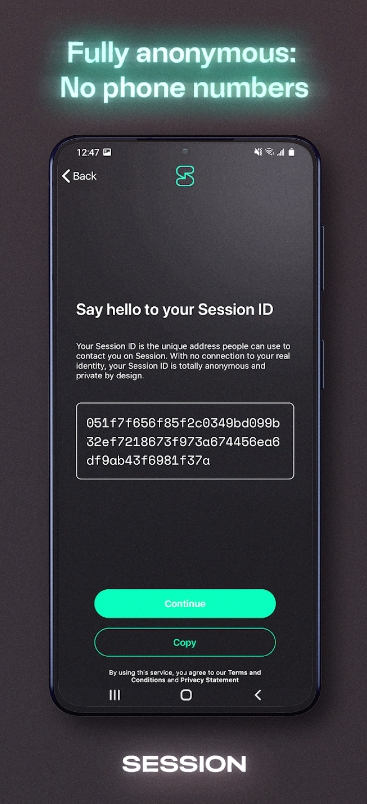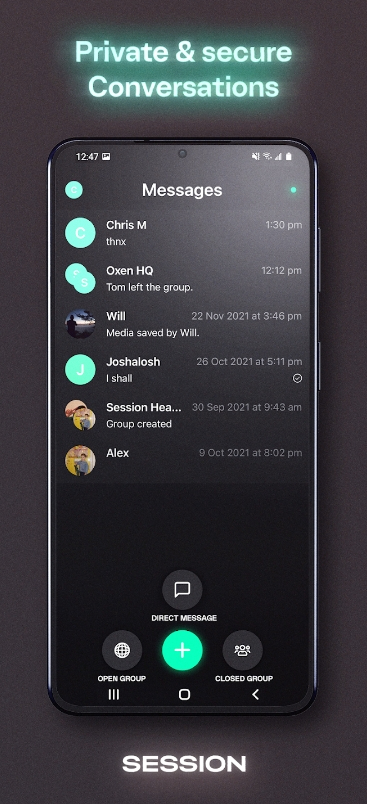 4. Utopia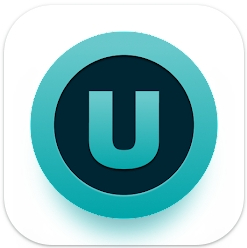 This is an innovative app that puts user privacy at the forefront. It offers a range of features that lets you speak with mates in a safe and secure manner. One of the standout tools is its encryption capabilities, which make sure your texts won't be leaked.
Another key feature is the app's decentralized nature. This means that all user data is stored on their phone, and not on a central server. Thus, you can feel a little safer because your texts are not vulnerable to cyber threats. In fact, the app doesn't even ask you for any confidential info like email or phone number to sign up.
You can simply come up with an acc name and password to start texting instantly. You won't need any info at all here. The app also offers the ability to customize your status and change color themes to personalize the overall experience.
You'll get to set up push notifications for incoming texts to never miss an important one. The app covers all the media files as well, so no worries.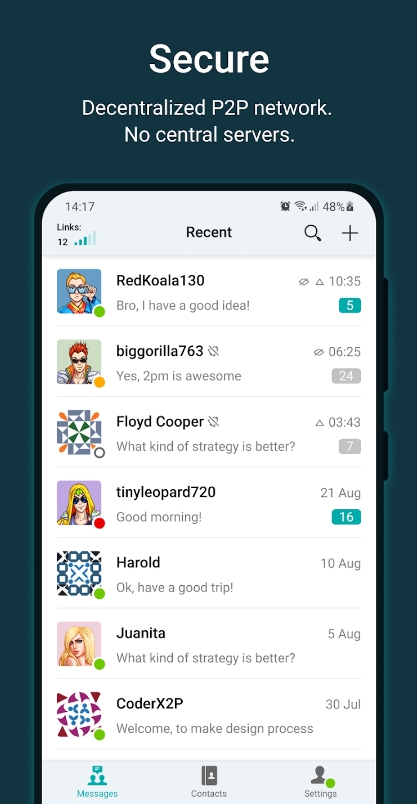 5. Telegram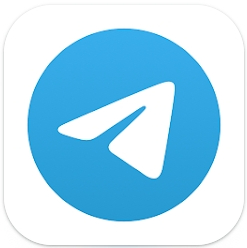 It is a popular chat app with a variety of tools you may like. One of the most notable ones is its multiple accs support that allows you to switch between profiles seamlessly. This is particularly useful for those who want to divide personal and professional chats.
In addition to that, the app doesn't limit you in texts and file-sharing at all. It lets you change media and docs of any type and size with no effort. This is possible because their entire chat history is stored securely in the cloud, requiring no disk space on their device. Herewith, you'll get to edit media files within the app.
Plus, the app takes pride in its goal to deliver high-level security It uses smart encryption techs to take care of your safety and lets you start secret chats with auto-deleting messages. This type of chat will also notify you of screenshots.
The app lets you sort the chats by folders and archive the ones you're not currently using or want to keep extra safe. The app also covers audio and video calls. You'll also get to make group chats with up to 200K members, making it an ideal platform for communities, and organizations.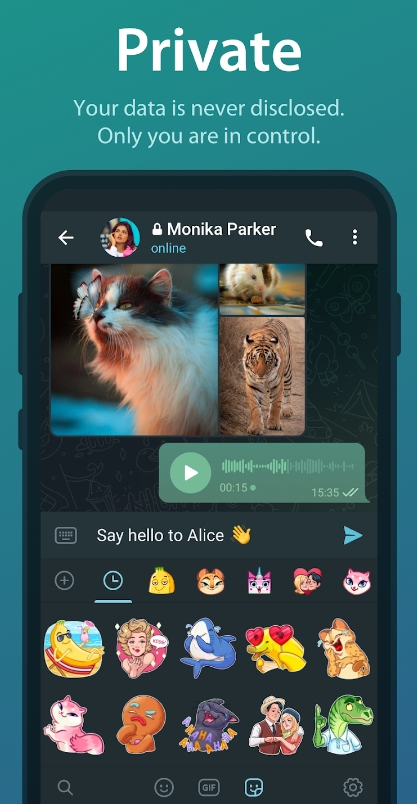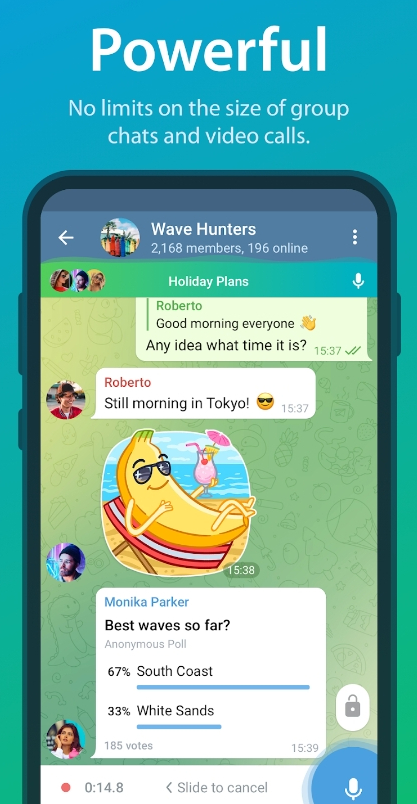 Check also: 11 Best Roleplay Chat Apps
6. CoverMe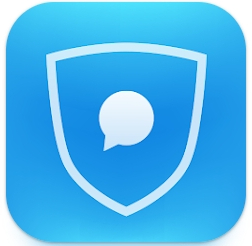 This app lets you send anonymous texts and make secure phone calls using a virtual number. It's the perfect tool for those who value their privacy and want to keep their personal conversations secure. The app uses encryption tech that keeps all the secret SMS guarded against snooping eyes.
One of the standout features here is the ability to send vanishing texts and recall sent SMS. It lets you send a text and then have it automatically erased after a certain period of time, or even take back a text that you've already sent if you regret sending it.
Besides, the app lets you quickly hide whatever you're texting. It comes with a shake-to-lock tool that hides the app within secs. You can literally lock SMS with a simple shake of your device so that no one can see your texts without consent.
There's also a special vault where you can hide pics, vids, PINs, and any other files. You can also disguise the app with a mask app so that it wouldn't be obvious to anyone who unlocks your phone.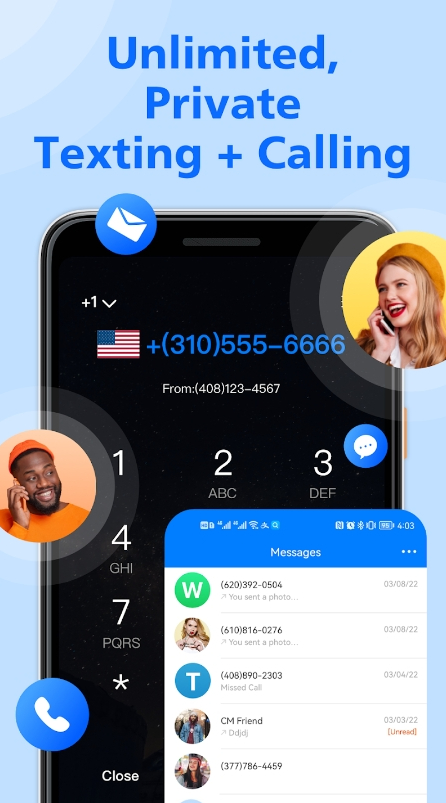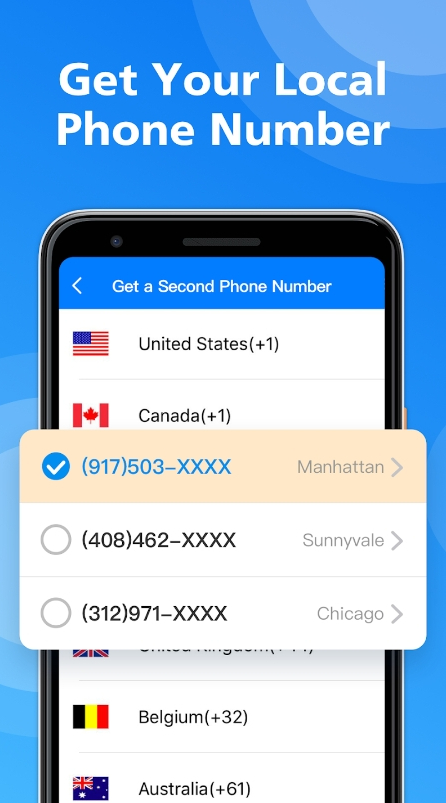 7. Dust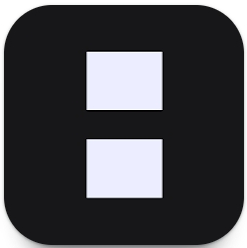 This app will change the way you communicate online. With a bunch of innovative features, it is a one-stop solution for those who value online privacy and security. The app uses smart encryption tech that keeps your SMS and shared files private.
The security level is high enough to use the app for sharing sensitive information such as credit cards, social security numbers, passwords, and all that. One of the tools that make this app loved is the ability to unsend any text, at any time. So if you sent an SMS you wish you hadn't, you can quickly and easily delete it, just like it never existed.
Along with that, the app will notify you if the screenshot gets taken in the chat. This is a great way to guarantee that your confidential info remains private and no third parties can get access to your info.
And if that's not enough, the app erases the entire dialogue after 24 hours. That's right, your texts and files are stored for a limited time and no one could use them afterward.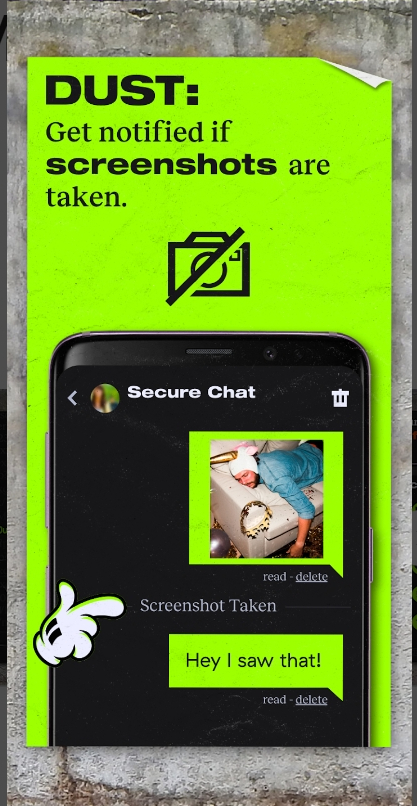 8. Kubool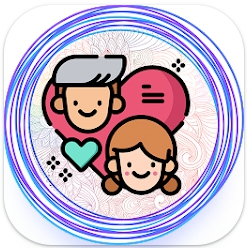 There's another app you can use for secret SMS. The app doesn't require personal info and lets you stay as incognito as you can be. It has become prevalent among users worldwide, with over a million users since its launch.
It's unique compared to other anonymous texting apps because it looks and feels like a video game. Upon registration, each user receives a personalized username and profile URL. This makes it difficult to trace the sender of a message. Users can send texts to anyone on the app without revealing their identity. This tool promotes honesty and openness in conversations. At the same time, it also poses a risk of cyberbullying and harassment.
You'll get to users can filter incoming messages by setting custom keywords to block or allow specific content, ensuring the messages received are constructive and positive. The app can be used for various purposes, including sending secret crushes and confessions or simply engaging in anonymous chats. It has an intuitive UI with a simple messaging system.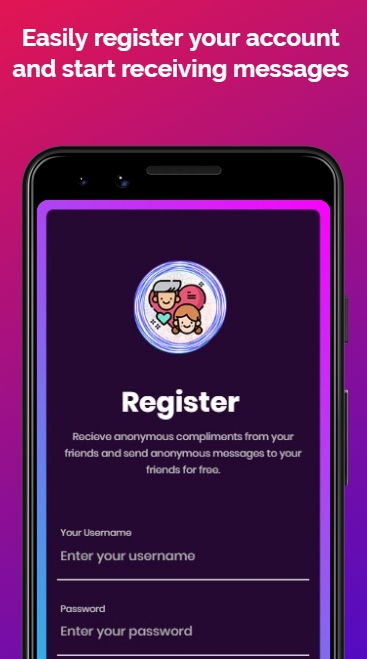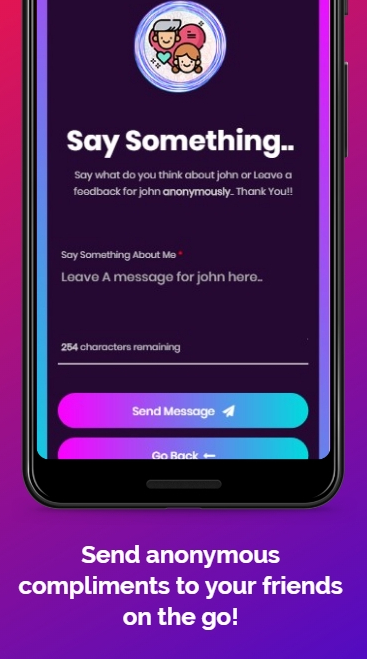 9. Skred Messenger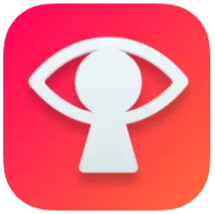 It's a cutting-edge communication solution that prioritizes your privacy. The app doesn't ask for an email, number, or anything else to work. Thus, you can enjoy anonymous, secure communication without a trace.
As you may guess already, the app is all about privacy. It uses the highest levels of security to prevent unwanted access to your chats. In other words, only you and your contacts can convey with each other during a call or messaging session, without anyone else eavesdropping on your conversation.
The chat itself is pretty standard and classic. It supports all the media files you may need and more. You'll get to make audio and video calls with no limits. Plus, the app lets you make multiple accs totally separate from each other for different purposes and maximum confidentiality.
There's also an ability to make and join anon group chats. You'll get to connect with multiple contacts at once and exchange files if needed.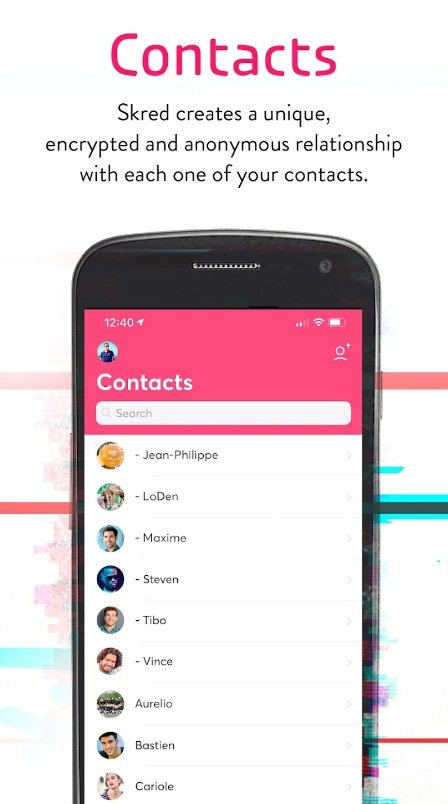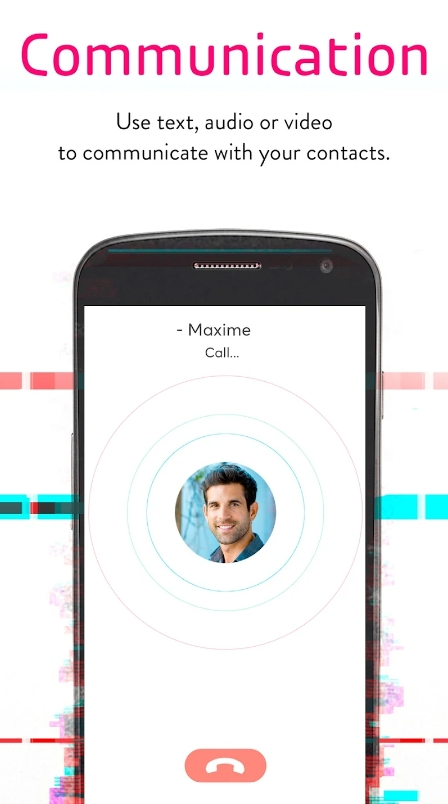 10. twinme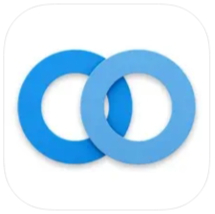 Here's an app that respects your confidentiality and offers fully guarded chatting. The app regains from using such details as your phone number, email, socials ID, and all that. Thus, you'll get a fully private approach to texting.
Herewith, the app does not invade your address book to extract your contacts or any personal info at all. Instead, you get full control over the details you want to share about yourself. You'll get to disclose as little or as much info as you wish, ensuring your chatting experience is completely confidential.
Plus, the app provides fast messaging and high-definition calls, so that the chatting process is smooth and enjoyable. You can interact like you would with any other app here.
Sharing your profile with others is also easy with its invitation codes. You can have a friend next to you scan your invite code or send it by text, email, or any other means to a family member who lives far away. You can also post it for more flexibility.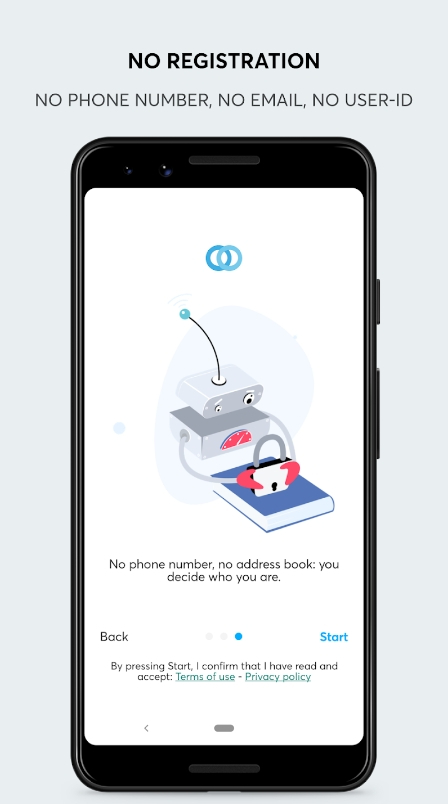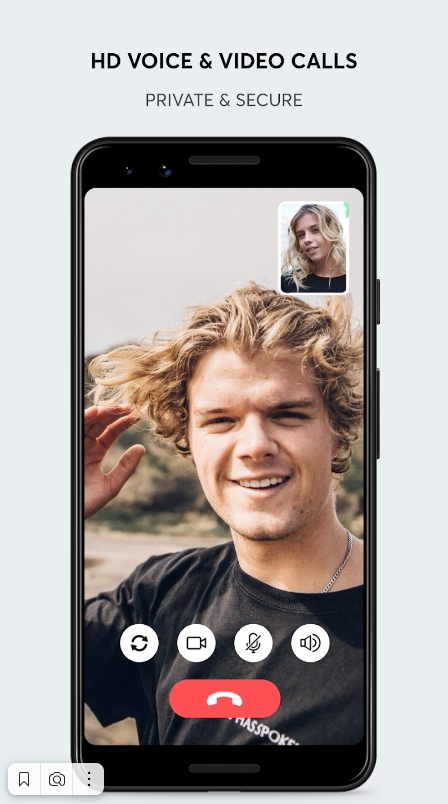 You may also check: 9 Best Latin Chat Apps for USA
11. Between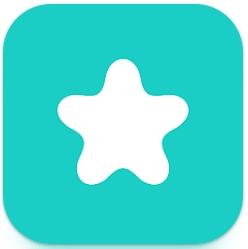 To wrap up, there's a private couple app with a unique texting experience. It's exclusively made for those in a relationship, which makes it stand out. The app supports all media files from pics to GIFs, exclusive emojis, vids, and all that.
To make it even easier, the app has a PC version and a free call feature, so you can talk on the go or even across different platforms. You can use it to stay in contact with your significant other, no matter where you are.
That is a fully protected platform where all data is encrypted to safeguard your chats. The app lets couples create and store precious memories. You can easily keep your pics, vids, and notes and browse them anytime, anywhere, even if you switch phones.
It can also be used to tau updates on your lover's schedules and special days. There's a shared calendar to view your significant other's upcoming events, making it easy to plan dates and surprise them with thoughtful gifts. The widget feature is also helpful for keeping track of important dates, like when you first started dating or when your next date is happening.