Even if you claim you're the healthiest person in the world it is impossible that you never go to the pharmacy. In fact, nowadays you can find not only meds in there but a bunch of useful stuff that you would like to buy even if you feel OK. However, be careful – sometimes the long bills follow pharmacy shopping as an unpleasant surprise.
In order to keep you away from spending too much on your meds and everything that you can buy in a pharmacy, we have found an excellent app for you which is called Scriptly Rx. It is a great way to save money on buying meds and get many coupons.
And in order to better understand the nature of your body, you might want to get an anatomy app.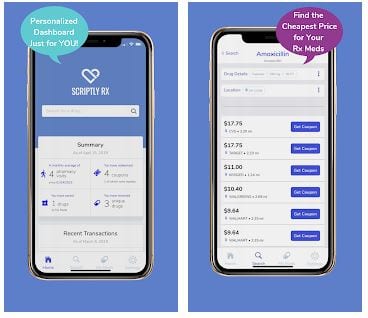 One of the best features of this app is with it you can save up to 90% of the drug's cost. And by the way, Scriptly Rx will become not only the tool that helps you to save money, but it will also become your medicine tracker, helping you to figure out which pills you're taking/buying.
The app has a pretty simple interface design – which fits perfectly the idea of an app about medicine. The users with all levels of familiarity with technologies will quickly learn how to handle this software. Scriptly Rx also saves all your data about your pharmacy visits.
When you first open the page you can see four sections on the main menu: your pharmacy visits, coupons, drugs, and unique drugs. The last two sections are made to keep track of how much you have already saved on your descriptions with ScriptlyRX.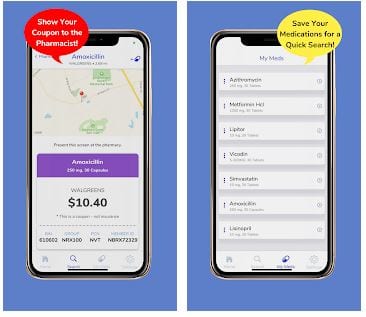 Another cool feature of this app which is quite rare nowadays as well is that this medicine tracking app doesn't have a partnership with any medical companies – the developers are not interested in pushing you to make more visits to the stores or to buy any particular drug.
And for those who want maybe not to buy things, but sell them we recommend exploring the classified apps. 
That's why we recommend Scriptly Rx – they have a very responsible attitude to your health because this is your biggest treasure. But it doesn't have to become treasure literally, so save your money on meds with this app!