Disaster stroke! Zombies, Earthquakes, Storms! Build to keep your town alive. Supply the villagers with all they need. Build towns, bridges, and factories. Clean art style. Fun and enjoyable gameplay. Clean and pretty UI with fancy text. 

You may also like: 7 Best Cribbage Game Apps for Android & iOS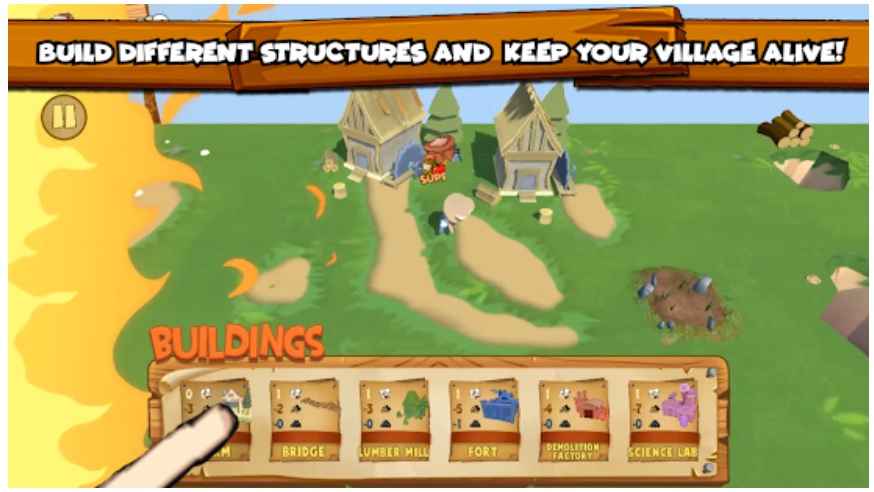 Lots of add-ons, like bandits, make the gameplay unique. Achievements, leaderboards, and more!
Probably the main feature of the game is its animations. The fire is made in a hand-drawn style, while the villagers themselves look more like from a children's book. The terrain is made out of a single flat texture, but even that looks nice and actually suits the style of the game. The ragdoll physics is well built-in. 

You may also like: 11 Best Crime Solving Games for Android & iOS
The upgrade feature creates more opportunities for the player. The models are very detailed, which makes the game look more professional. Controlling a character is very easy and does not require a lot of knowledge in mobile gaming.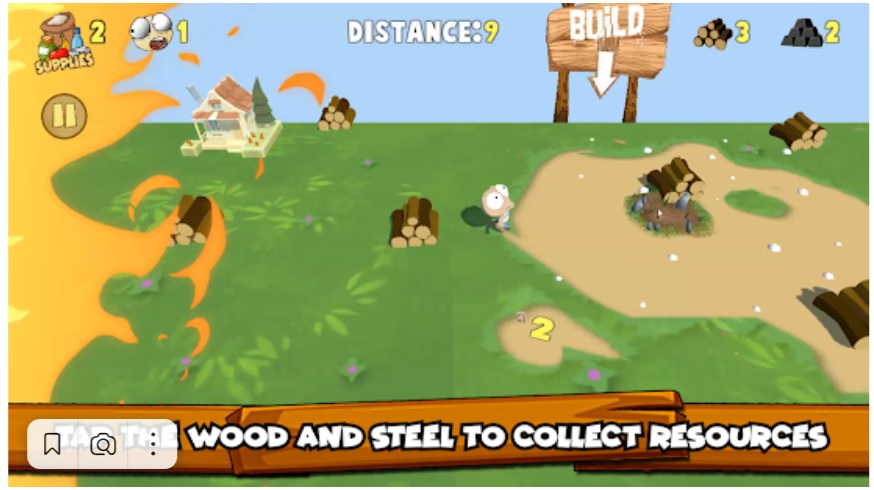 Customization is always an important feature to have in the game. Here, you can customize not only the houses but the villagers themselves. This sets the new goals for the player.
Overall, it is a really nice game to play and spend time in. Definitely worth a download.

You may also like: 8 Best House Flipper Games for Android & iOS