As the digital world continues to evolve, our smartphones have become the ultimate hub for entertainment, offering a plethora of games that not only entertain but also stimulate our minds. In our previous article, Best Offline Brain Games, we explored a variety of games that challenge our cognitive skills.
Today, we dive into a more specific genre – word games. These things are a fantastic method to sharpen your language skills while having fun. They stimulate your lexicon, enhance your orthography, and are a fantastic workout for your mind. Let's dive in!
1. Wordscapes
This is the ultimate word puzzle game that's as addictive as it is edifying. This isn't just another word game; it's a lush landscape of lexical delights that will captivate your curiosity.
Wordscapes is a beguiling blend of crossword and search games, offering the best of both worlds. With its easy-to-grasp gameplay, you'll find yourself delving into the rich tapestry of letters. The simple yet elegant interface makes navigation a breeze, ensuring seamless gaming.
But don't let the simplicity fool you! With over 6,000 puzzles spread across a mixture of stunningly designed landscapes, Wordscapes presents a myriad of levels that range from breezy to brain-busting. Every level offers a distinct hurdle, compelling you to expand your lexicon and spelling abilities to their maximum capacity.
This game isn't just about finding words; it's about embarking on an exhilarating expedition through mesmerizing thematic sceneries. From serene forests and tranquil oceans to mystical celestial bodies, Wordscapes' captivating graphics will transport you to a world where language and nature intertwine.
Wordscapes is more than just a game; it's a mental gymnasium where your brain can flex its muscles. It's a fun-filled learning tool that sharpens your language skills while providing endless entertainment.
The game's progressive difficulty ensures that beginners may comfortably ease into the game, while seasoned word enthusiasts will find plenty of challenges to keep them engaged.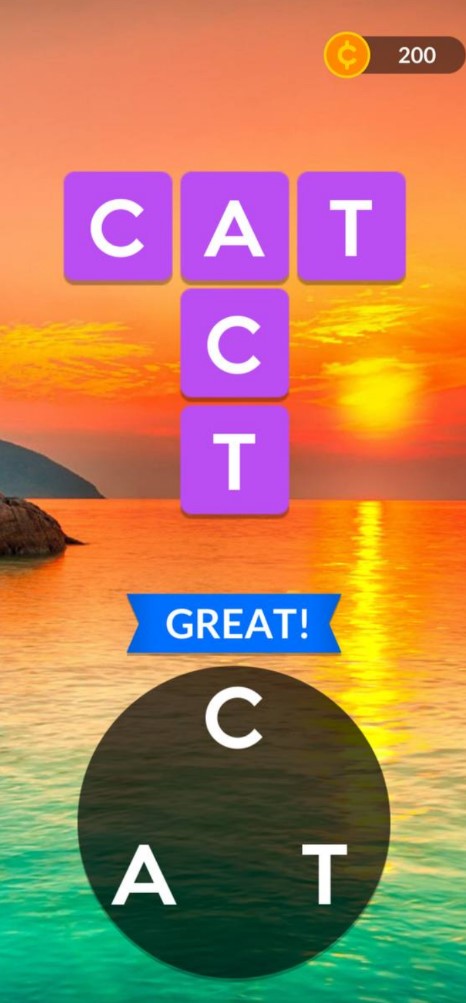 You may also like: 11 Best Decision Making Games
2. Word Search Pro
Get ready for a linguistic journey with the leading game that transforms the classic word search into an exhilarating adventure. This isn't your typical word puzzle game; it's an exciting adventure that tests your lexicon, orthography, and puzzle-solving skills.
It delivers an immersive experience with its simple yet sleek interface. It's designed to be intuitive, making it a breeze for experienced word detectives and those new to the realm of word brainteasers.
One of the remarkable aspects of this game is its adaptability. With four unique game modes, Word Search Pro maintains the thrill and keeps the gameplay diverse. Whether you prefer a relaxed puzzle or a challenge against time, Word Search Pro offers a mode that complements your preferences.
To infuse an additional dose of thrill, the game provides four levels of complexity, guaranteeing an appropriate test for all, from laid-back gamers to zealous word aficionados. You have the option to select from simple to challenging, maneuvering through the stages as your expertise advances.
But Word Search Pro doesn't stop at providing a variety of modes and difficulties. It also boasts 50-word categories, adding depth to the gameplay and keeping you on your toes. With such a vast selection of categories, you're guaranteed to uncover distinctive words and broaden your lexicon while delighting in the game.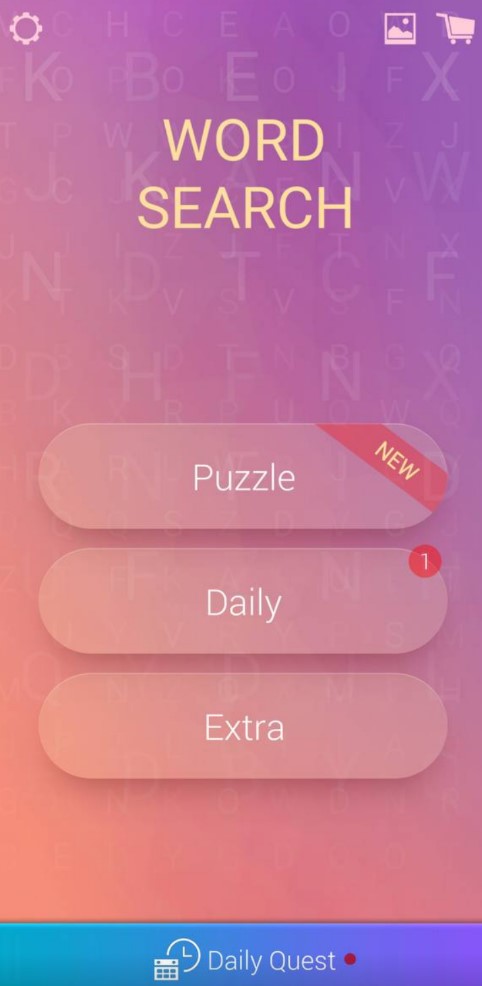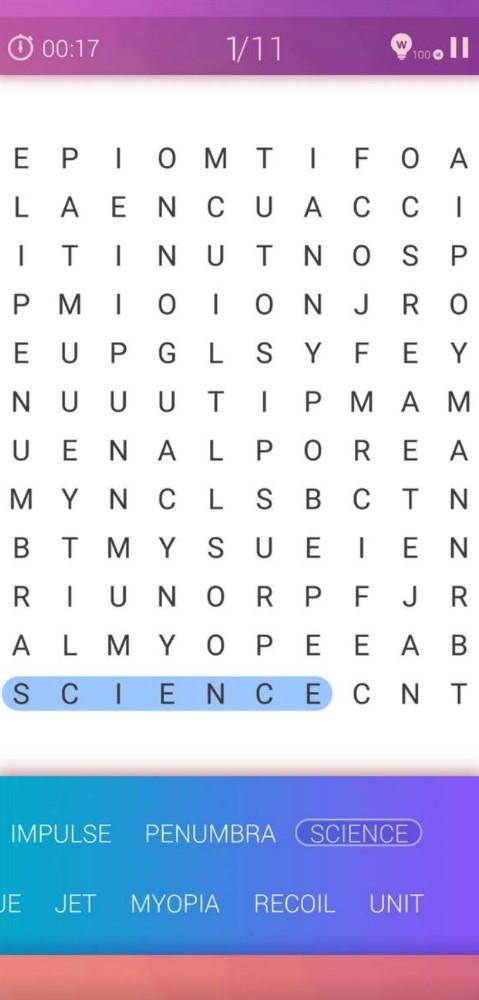 3. Word Collect
Release the word sorcerer inside you with an exceptional word puzzle game that's both invigorating and enjoyable. This unparalleled app takes you on a delightful voyage through the realm of language, testing your lexicon, orthography, and cognitive abilities.
Word Collect is not just another game; it's a mental marathon designed to strain and expand your linguistic abilities. The goal is simple yet compelling: discover concealed words from a cluster of jumbled letters and gather them to earn points.
One of the impressive aspects of Word Collect is its breathtaking graphics. The top-notch visuals elevate the game beyond a mental exercise; it's a visual delight. The vibrant hues and elegant layout contribute to an added level of pleasure, enriching your gaming journey.
But it's not just about the aesthetics. Word Collect boasts a user-friendly interface that's intuitive and easy to navigate, making it accessible for gamers of all ages. Whether you're a seasoned word puzzle enthusiast or a beginner, Word Collect's design ensures a smooth and enjoyable gaming experience.
Engaging in Word Collect is not merely a hobby; it's an effective approach to relax. While you voyage through the game, you'll discover yourself acquiring fresh vocabulary and enhancing your word knowledge. Moreover, the mental workout associated with unraveling word puzzles hones your cognitive flexibility.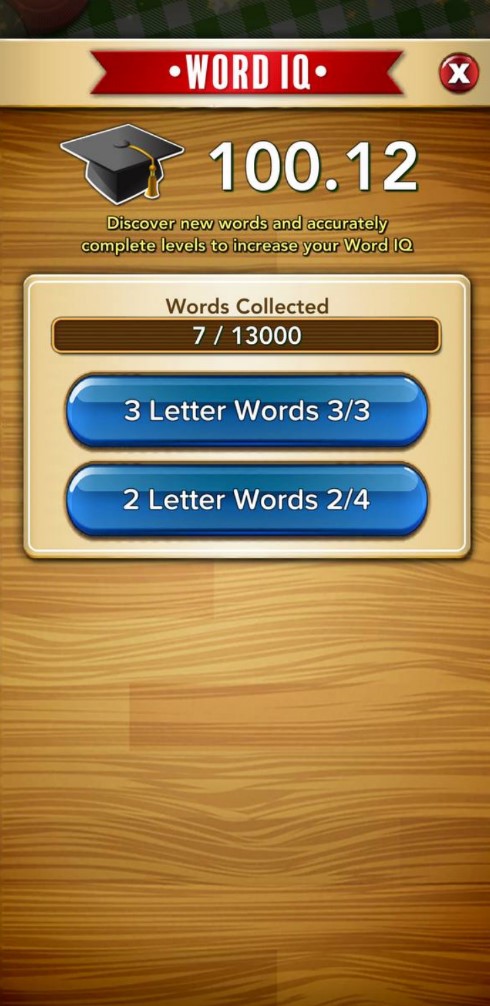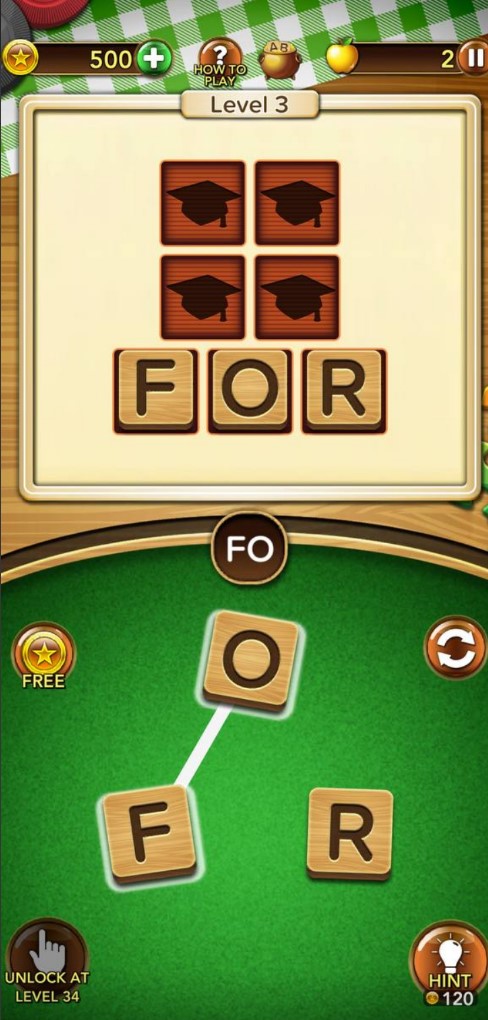 4. Wordalot – Picture Crossword
This innovative mobile application takes the traditional crossword and breathes new life into it, creating an engaging and visually rich gaming experience that is both fun and mentally stimulating.
Unlike traditional crossword games, Wordalot stands out with its extraordinary emphasis on visual clues. Every puzzle offers you a lively and vivid image, acting as the clue to unlock the necessary words.
The game is crafted to guarantee a pleasant gaming experience. It showcases an intuitive layout that facilitates effortless navigation, even for novices. The puzzles are neatly arranged, enabling you to effortlessly select various levels according to your liking and proficiency.
The graphical interface of Wordalot is another highlight. Each picture clue is rendered in stunning detail and vibrant colors, making each puzzle a feast for the eyes. The slick animations and responsive management add to the overall appeal.
But what truly sets Wordalot apart is its extensive collection. With each providing a distinct picture and collection of phrases, the game guarantees boundless hours of captivating gameplay.
Furthermore, Wordalot goes beyond being a mere game – it's a resource for learning and self-improvement. As you advance through the puzzles, you'll discover that you're not only enhancing your vocabulary, but also refining your cognitive abilities such as critical thinking, meticulousness, and rational reasoning.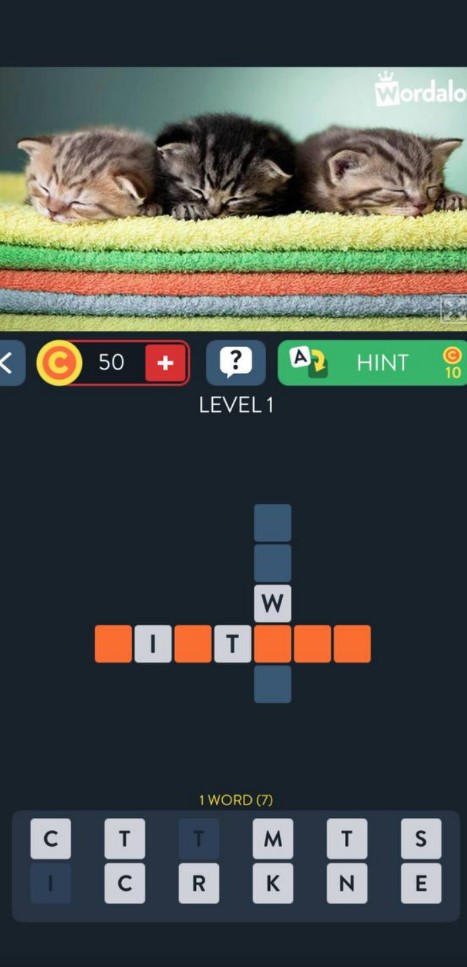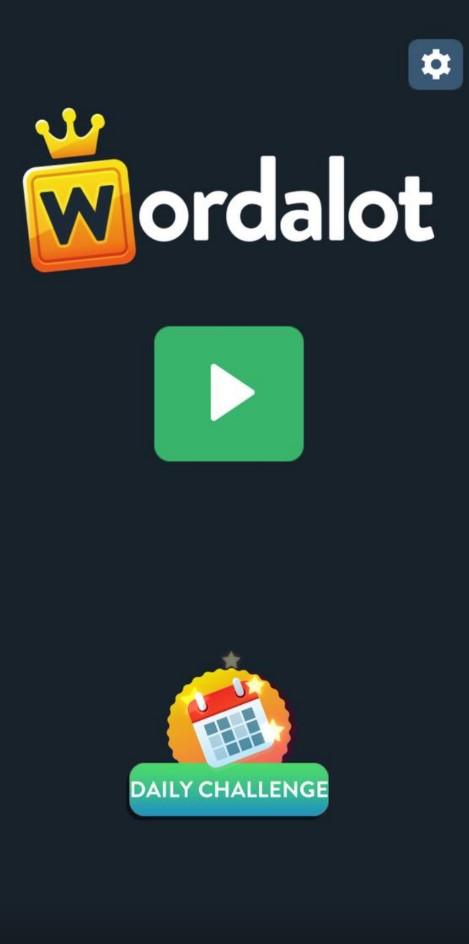 5. Bonza Word Puzzle
It is a groundbreaking app that redefines the realm of word games. This isn't your typical crossword or word search; it's an ingenious blend of crossword, jigsaw, and trivia that offers an unparalleled gaming experience.
Embark on a thought-provoking adventure as you connect letter fragments to construct words, guided by ingenious hints. Each puzzle presents a distinct test that assesses your lexicon, spelling, and critical thinking abilities. With Bonza Word Puzzle, each gaming session transforms into an exhilarating workout for your brain!
But the fun doesn't stop there! Bonza offers an extensive array of categories and themes, ensuring a fresh and engaging experience every time you play. From current events to pop culture, there's a daily puzzle for everyone.
What sets Bonza apart? It's beyond merely a game; it's a tool that boosts mental agility. As you tackle the puzzles, you're honing your cognitive skills and expanding your language. Who said learning can't be fun?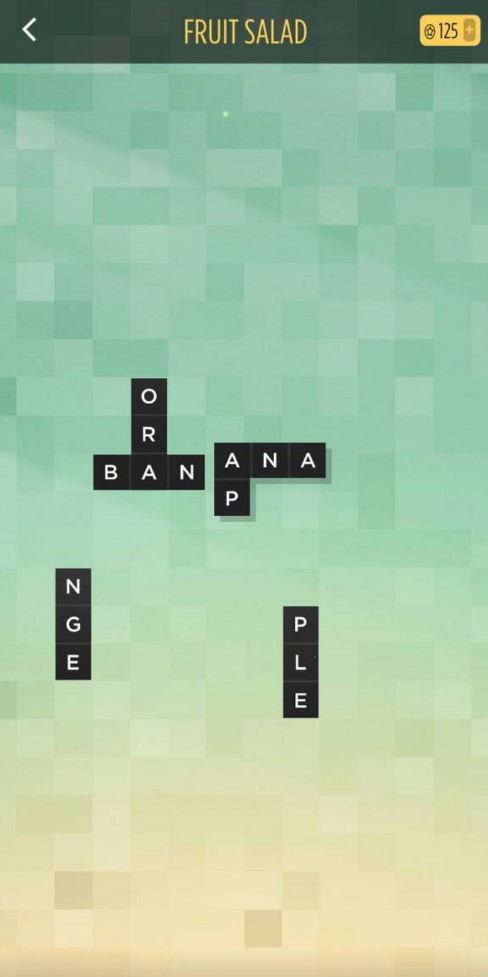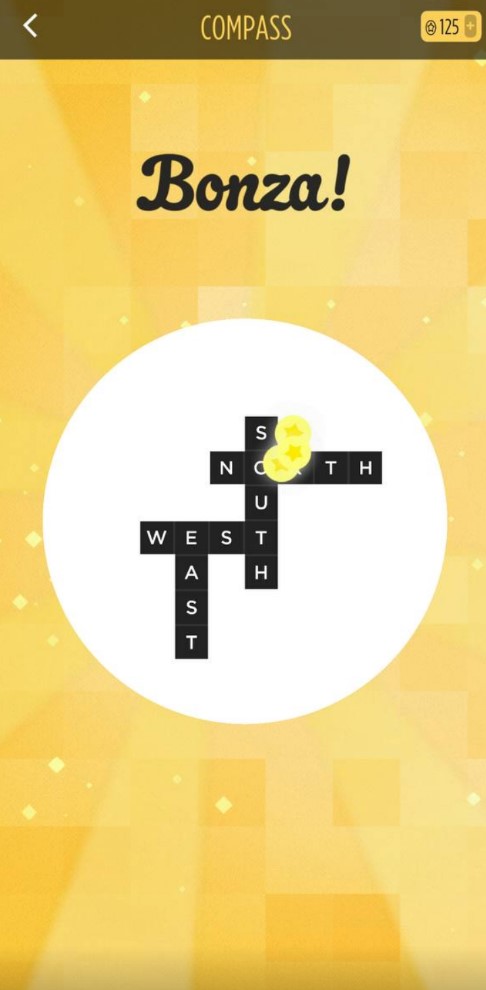 6. Alphabear: Words Across Time
Embark on an enchanting adventure into the captivating realm of Alphabear: Words Through Time. Immerse yourself in clever word puzzles alongside delightful bear companions as you journey through various epochs. This app offers a refreshing twist, blending strategy, storytelling, and puzzle-solving.
From the moment you start playing Alphabear: Words Through Time, you'll be greeted by visually appealing graphics that infuse your gaming experience with a charming allure. The design is sleek and user-friendly, featuring easily navigable menus and vibrant hues that make the game a visual delight.
The gameplay is a fusion of linguistic trials and strategic plotting. Players are presented with a grid brimming with letters. The objective? Connect adjacent letters to construct words and clear space for your ever-expanding team of adorable bear characters.
One of the most captivating aspects of Alphabear: Words Through Time is its time travel theme. As you progress through the game, you'll embark on a thrilling odyssey spanning various eras, from ancient times to the distant future.
But the excitement doesn't stop there! Bonus enhancers heighten the thrill, elevating your gameplay and providing valuable assistance as you tackle challenging levels. Moreover, with the social engagement elements, you can even challenge your friends to surpass your high scores!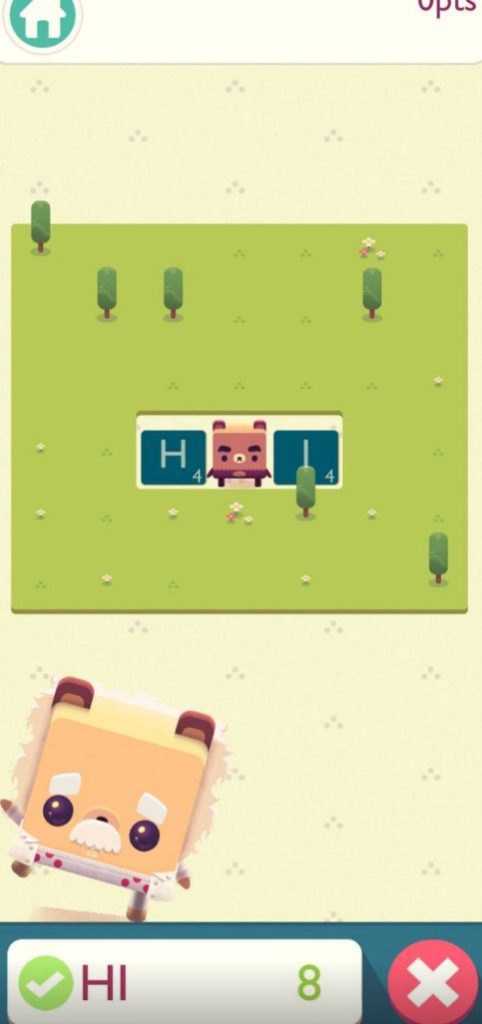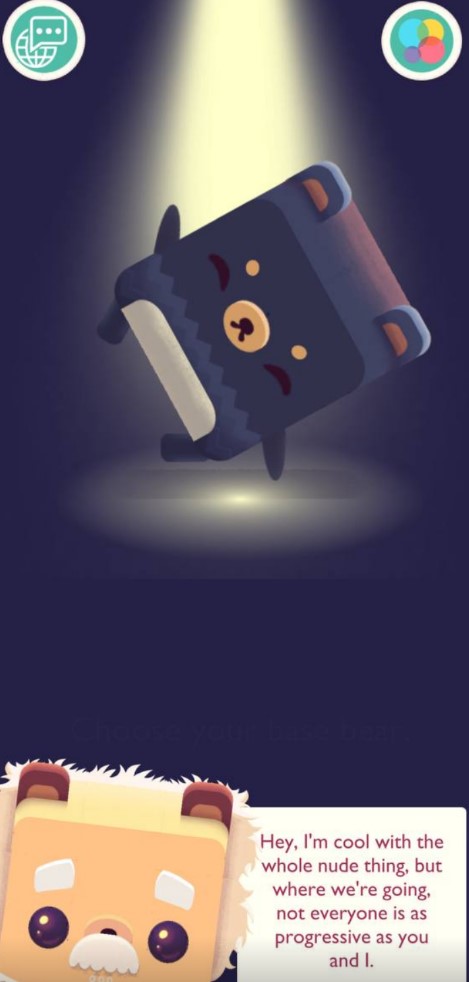 You may also like: 15 Best iOS RTS Games
7. 7 Little Words
Get ready to be captivated by a remarkable word game that's as entertaining as it is educational! This isn't just another word game; it's an exhilarating linguistic journey that blends the thrill of puzzle-solving with the joy of learning.
At its core, it is about discovering seven words through a blend of word association, spelling, and trivia. You're presented with a handful of clues and a selection of letter groups. Your mission? Decode the clues and assemble the letter to reveal the seven hidden words. It's a truly unique game mechanic that sets 7 Little Words apart from the pack.
But what makes this app truly shine is its educational component. It's a game that challenges your mind while feeding your intellect – the perfect blend of recreation and education.
The design is clean and intuitive, making it easy for players of all ages to navigate. Whether you're a seasoned word game enthusiast or a beginner looking for a friendly introduction, this game has got you covered.
And talking about newcomers, the adjustable difficulty levels guarantee that there's a test for all. From simple puzzles to mind-boggling quandaries, it accommodates players with various proficiency levels. Moreover, with daily puzzles and extra packages, there's constantly something fresh to discover.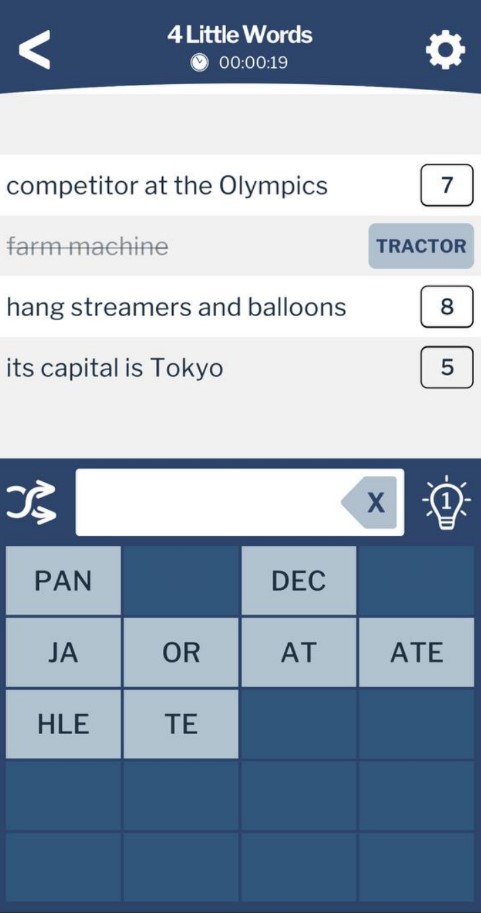 8. Word Villas
Welcome to Word Villas, your ultimate destination where word puzzles meet home design in a unique and captivating way! This isn't just another word game; it's a creative journey that lets you test your vocabulary while designing your dream estate.
Word Villas stands out with its innovative gameplay mechanics that perfectly blend word puzzles with a home design storyline. Each level presents you with a new set of word challenges that aren't just fun and engaging but also mentally stimulating. As you solve these puzzles, you earn rewards that help you build and customize your dream villa.
One of the highlights of Word Villas is its user-friendly interface. The game features a clean, intuitive layout that makes navigation a breeze. Whether you're spelling out words or selecting decor for your villa, every interaction feels smooth and effortless.
Apart from the gameplay, Word Villas captivates with its visually captivating graphics. The exquisitely crafted mansion, combined with the lively color scheme, adds an allure that holds your attention. Plus, with the opportunity to personalize every nook of your estate, you become the designer of your digital paradise.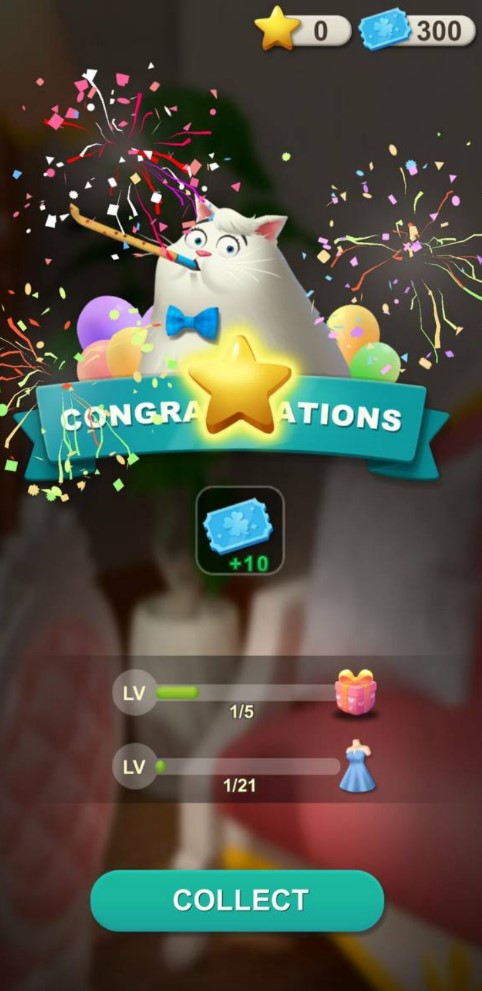 9. Words With Friends 2 Word Game
Welcome to the vibrant realm of a game that mixes the excitement of word puzzles with the delight of social interaction.
It truly stands out in the domain of mobile word games with its distinctive social gameplay features. You can challenge your buddies in one-on-one matches or join a team to compete against others. The game also allows you to chat with your pals within the app, adding an enjoyable social element to the gaming experience.
To begin playing, simply download the app, create an account, and dive right in! You can discover friends to play against by connecting your Facebook account or by searching for their usernames.
Once you've found a friend to compete against, the game commences. You take turns constructing words on the board in a crossword puzzle style. There's also a solo mode where you can practice and enhance your skills.
As you play, you earn points for each word you create, with bonus points for longer words or utilizing less common letters. The game keeps track of your progress, displaying your earned points, victories in games, and even your highest-scoring words.
You can also acquire badges and rewards for completing different challenges, which adds an extra layer of enjoyment and competition.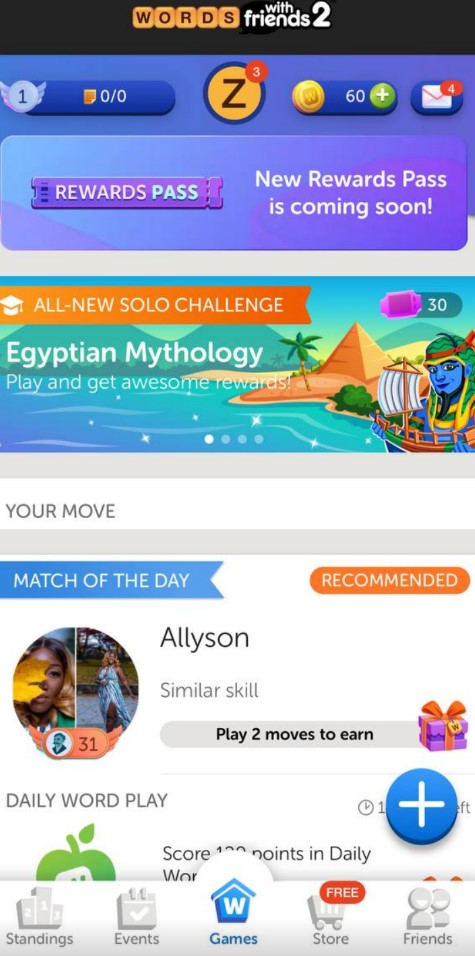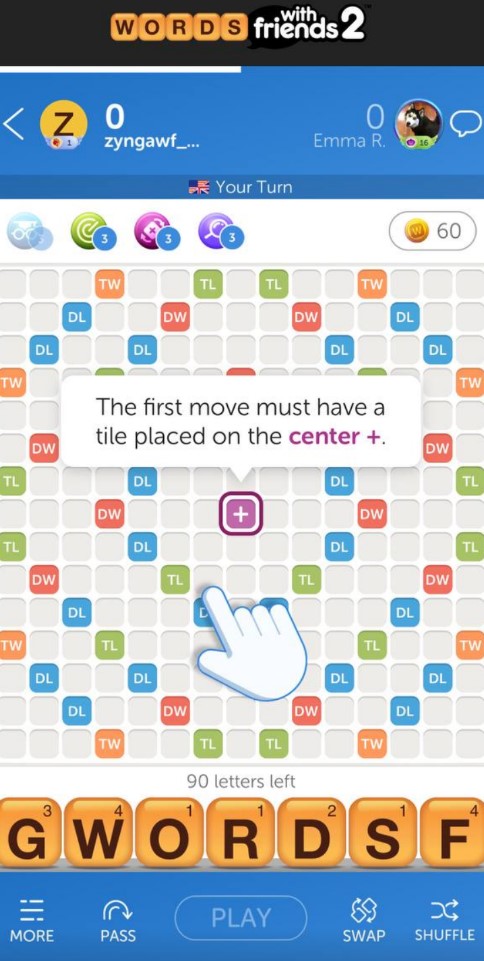 You may also like: 11 Best Fashion Designer Games
10. Scrabble® GO – New Word Game
Scrabble is not just a transition of the classic board game to the digital platform; it's a comprehensive upgrade. The app incorporates the traditional Scrabble game you know and love while adding a touch of modernity that enhances the overall gaming experience.
However, what sets it apart from other word games is its array of unique features. The app offers multiple game modes, allowing players to enjoy the classic game, engage in fast-paced duels, or participate in themed events. It also integrates the official Scrabble dictionary, ensuring all words used are valid and recognized.
The user interface of Scrabble is designed for a seamless digital experience. It's clean, intuitive, and colorful, making the game more visually appealing. The tiles are easy to move around, and the game board is clear and easy to read, even on smaller screens.
Moreover, the game adjusts based on your skill, making it suitable for both beginners and seasoned Scrabble players. Plus, the game frequently updates its dictionary, adding new words that keep the game fresh and up-to-date.