Astral Runners is an exciting action game. Simple enough, but insanely addictive gameplay.
In this game you have more than 500 exciting levels, try to pass all of them! Train your reflexes, score as many points as possible and unlock new intergalactic characters. If you suddenly find it easy to win, there are two game modes available to you from the start – classic and stacked gameplay, be careful when you get into the tougher game conditions!

You may also like: 11 Best Idle Tapping Games in 2022 for Android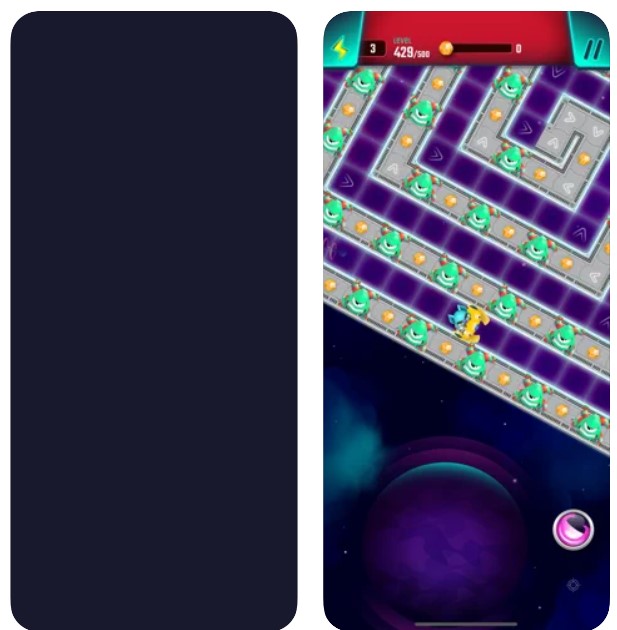 Will you be able to pass all levels and show miracles of reaction, or will there be a level that will stop you?
Don't forget to earn achievements and get them for your collection! You will also unlock new characters (there will be 6 in total) as you progress through the levels. And of course, no one will stop you from challenging your friends or random players. Fight them all, or challenge yourself personally!

You may also like: 17 Best turn-based strategy games for Android & iOS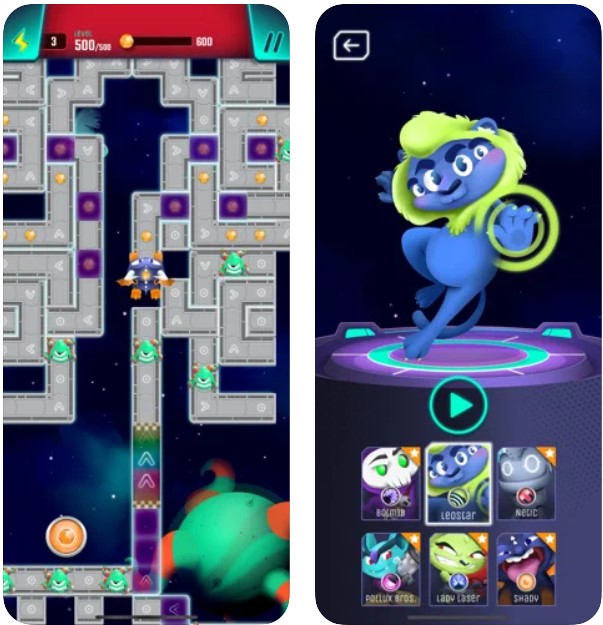 Nice colorful graphics and a soundtrack that immerses you in the atmosphere of space adventure, pleasantly reflected in the sense of gameplay. Very beautiful graphics make you come back to the game again and again, and the developers are often happy with updates and support for the game's client.

You may also like: 20 Best Age Regression Apps (Photo & Games) for Android & iOS