In the realm of gaming, genres are as diverse as the gamers themselves. Among them, MMORPGs have held a special place in our hearts, offering expansive worlds to explore. However, if you've experienced the thrill of the Best MMORPG Games we previously discussed and are yearning for a different kind of strategic challenge.
Base-building games might just be what you're looking for. In this article, we're diving into the intricate landscapes. So, buckle up and get ready to lay the foundations of your next virtual empire!
1. Hay Day
Hay Day, developed by Supercell, is not merely another base-building game. It's an immersive farming simulation that provides a distinctive approach to the genre, setting it apart amidst the congested realm of comparable games.
The concept of Hay Day is straightforward yet captivating. You commence with a petite farm, and your objective is to cultivate and oversee it, transforming it into a prosperous agricultural enterprise. This encompasses everything from sowing crops to rearing livestock, managing resources, and bartering commodities with other players.
The game employs an uncomplicated tap-and-drag mechanism that simplifies planting crops, feeding animals, and executing other tasks. This user-friendly interface heightens the overall player experience, making the game accessible to players of all ages and proficiency levels.
The progression system in Hay Day is also noteworthy. As you progress, you unlock fresh crops, structures, and creatures, instilling a sense of achievement and maintaining the gameplay's novelty.
Farm customization is another prominent feature of Hay Day. Players have the liberty to fashion their farm as they desire, bestowing a personal touch to the game. From the arrangement of structures to the selection of embellishments, each aspect can be customized to forge your exclusive slice of rural paradise.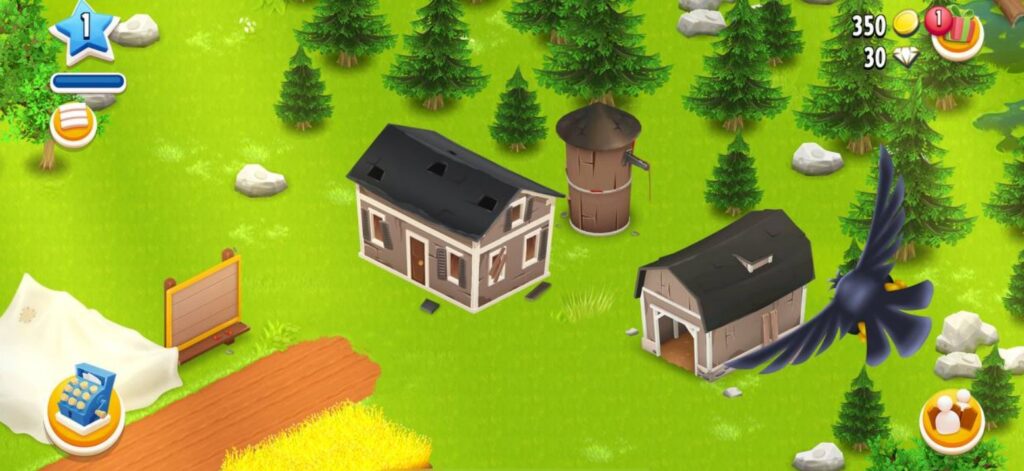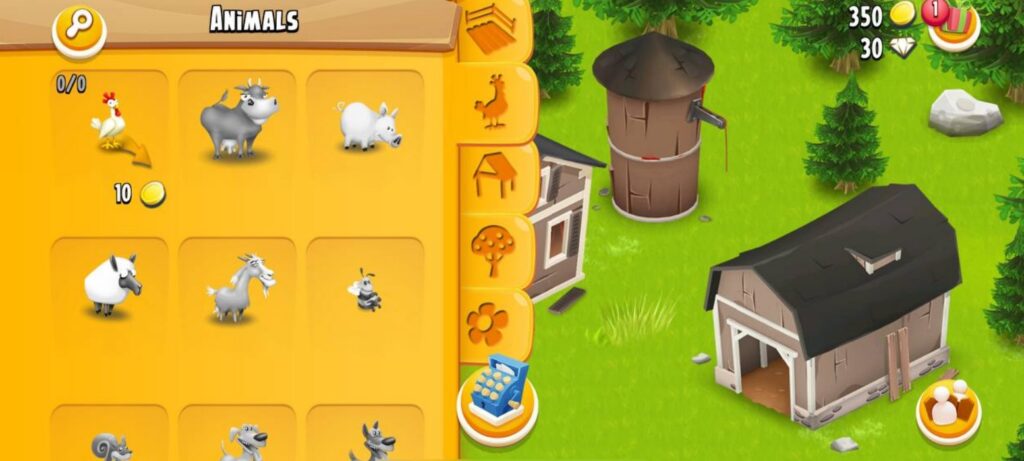 You may also like: Top 10 First-Person Car Racing Games
2. Survival City – Build & Defend
This is an innovative base-constructing game that combines strategic components with the excitement of survival in a post-apocalyptic setting. It provides a fresh approach to the genre that appeals to both casual and hardcore gamers.
In Survival Town, players are thrust into a world devastated by a zombie apocalypse. The goal is to construct and protect your town from hordes of zombies while ensuring the survival of your community.
The gameplay is an engaging blend of strategy, resource management, and combat. Each survivor you recruit has unique abilities and characteristics, adding a layer of depth and strategy to the game. How you assign your survivors to different tasks, like farming or battling, can greatly impact your progress.
One of the standout features of Survival Town is its day-night cycle. During the day, you focus on constructing your base and gathering resources. When night arrives, the zombies attack, and you must defend your town. This cycle creates a dynamic rhythm of tension and relief that keeps the gameplay thrilling.
The graphics in Survival Town are cartoonish yet intricate, creating an atmosphere that's both delightful and eerie. The sound effects, from the creaking of gates to the snarls of zombies, enhance this atmosphere, making the game more immersive.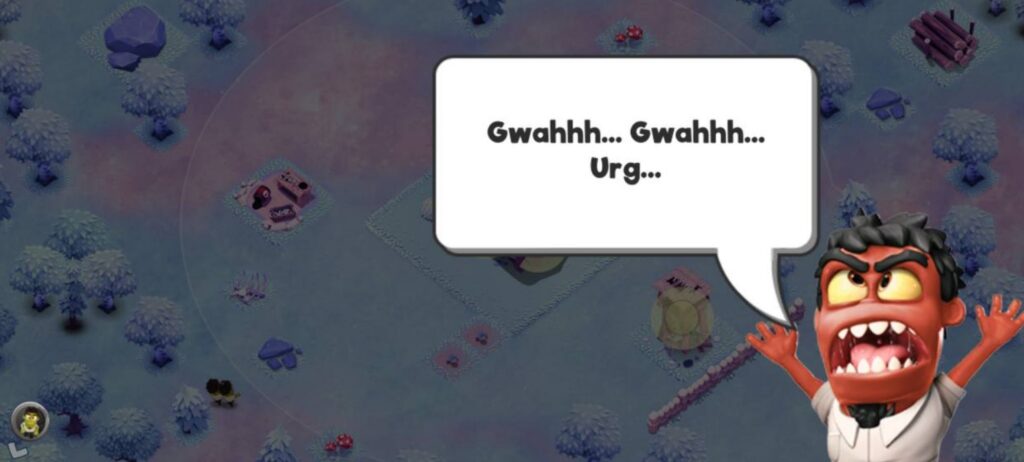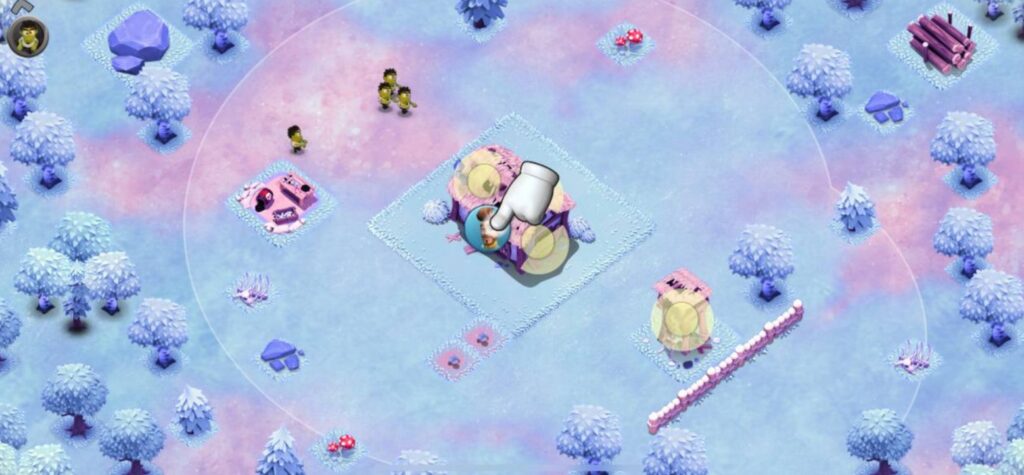 3. MergeCrafter
Mergerafter, developed by Fiveamp, is a captivating base-construction game that has been making ripples in the mobile gaming sphere. Its engaging gameplay mechanics, coupled with visually appealing graphics and a calming soundtrack, create a charming and immersive experience for players.
At its essence, MergeCrafter is a puzzle-oriented base-building game. The primary objective is to combine various objects in your base to generate improved and more valuable items, which can then be utilized to expand your base or fulfill various tasks.
The game's visuals are a delight, showcasing vibrant hues and intricate object designs that add dimension to the game world. The background music is serene and soothing, perfectly complementing the relaxed nature of the gameplay.
One of the main highlights of MergeCrafter is the assortment of items that players can craft. From basic elements like stones and flora to enchanted artifacts and legendary creatures, the possibilities are virtually limitless. This promotes exploration and experimentation, introducing an additional layer of complexity to the gameplay.
The game's replay value is high, with novel items to uncover and different tactics to test out. Additionally, there is a gratifying achievement system that provides extra motivation to keep playing.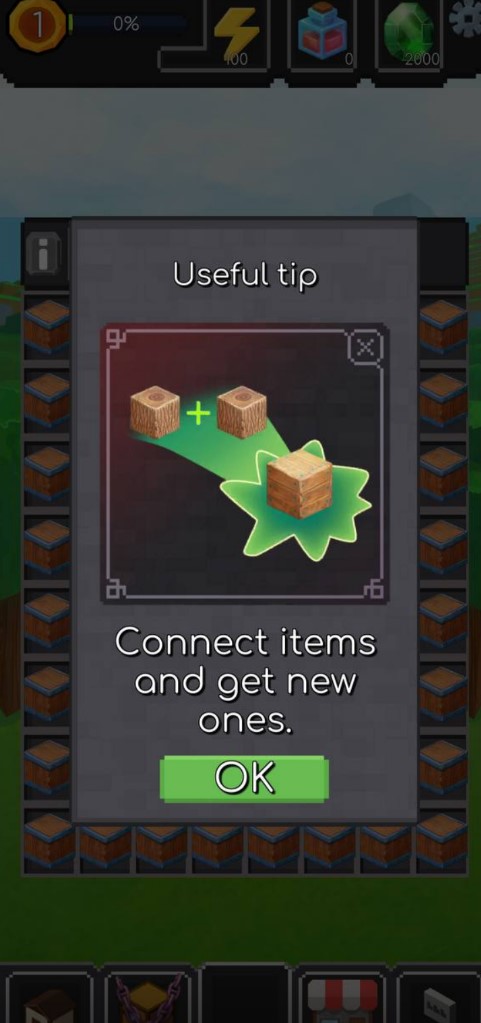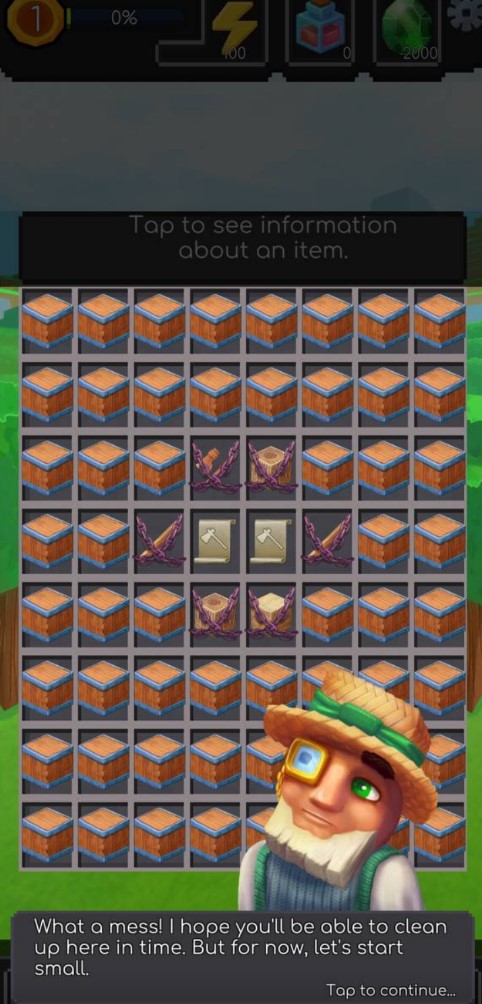 4. Broken Universe – Tower Defense
It is a tower defense base-building game that occurs in a fragmented cosmos. The game combines aspects of resource management, base construction, and tower defense mechanics. Players can explore various islands, each offering distinct resources that they can collect and employ to construct their base and protective towers.
Constructing defenses is vital to survival. Players must strategically position their towers across the island to repel waves of Voidwalkers. The variety of the Voidwalkers, from small swarm-type creatures to colossal bosses, necessitates players to employ different towers and tactics to counter them effectively.
The visual design will be dreamlike and otherworldly, reflecting the fractured essence of the cosmos. Each island fragment will possess its unique biome, ranging from lush woodlands and desolate deserts to extraterrestrial vistas, which serve as a visually breathtaking backdrop to the tactical gameplay.
The story of the game revolves around uncovering the cause of "The Shattering" and discovering a means to restore the cosmos. As players advance, they will come across survivors who can offer quests and provide more understanding of the occurrence.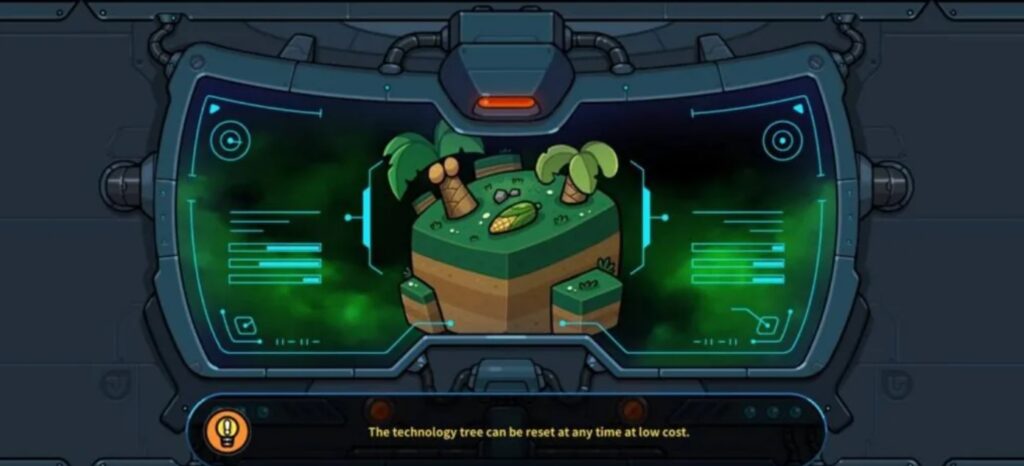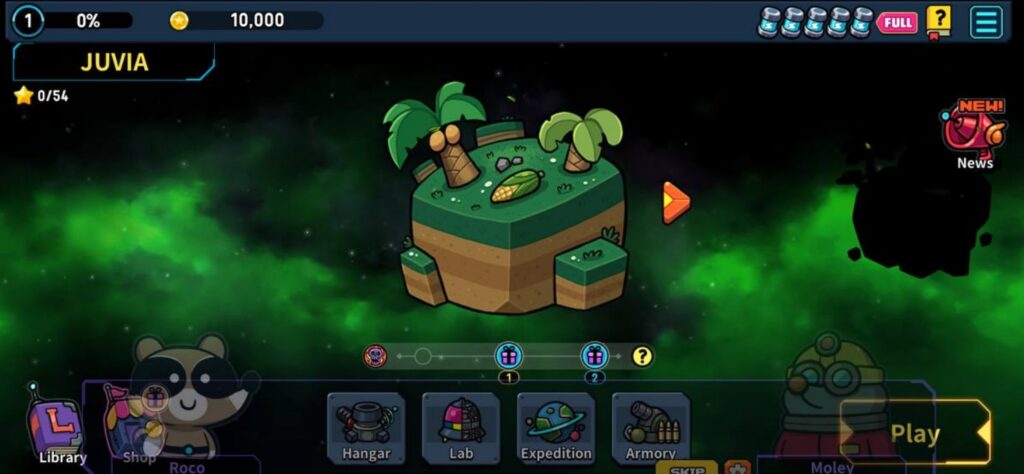 5. Gladiator Heroes Arena Legends
This game has established its niche in the crowded realm of base-building mobile games. Set in the era of Roman fighters, this game combines tactical city construction with exhilarating gladiatorial battles, providing a unique gaming experience that is both immersive and challenging.
The base-building aspect is intricately connected to the advancement of the game. As a Lanista (gladiator manager), your task is to construct and upgrade various structures such as barracks, hospitals, and training fields. These establishments not only define the visual appeal of your city but also directly impact its growth.
The management of resources is flawlessly executed and adds a layer to the strategic element of the game. Resources like timber, stone, and gold are crucial for expanding your city and upgrading your gladiators. These resources can be obtained through triumphs in the arena.
The visuals of the game are praiseworthy, with detailed architectural designs and realistic gladiator models that deepen the ambiance of the game. The user interface is user-friendly and easy to traverse, making it accessible for both novice and seasoned gamers.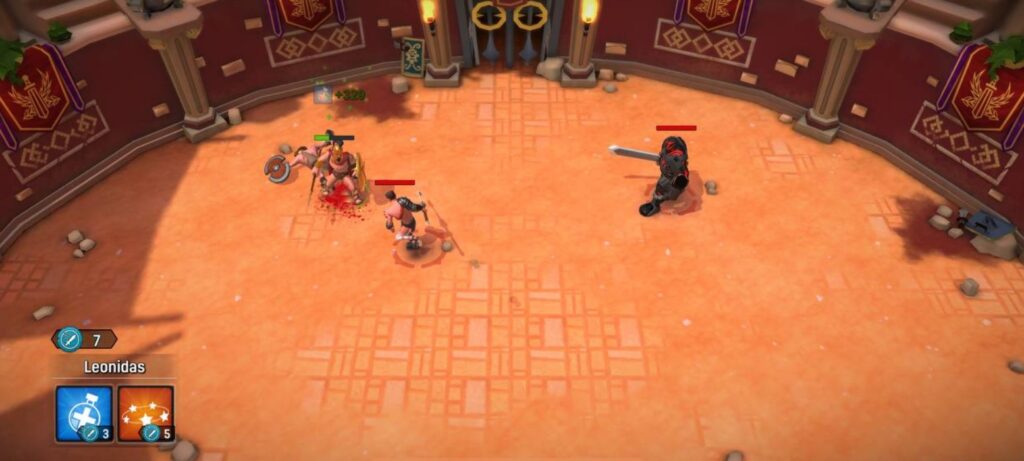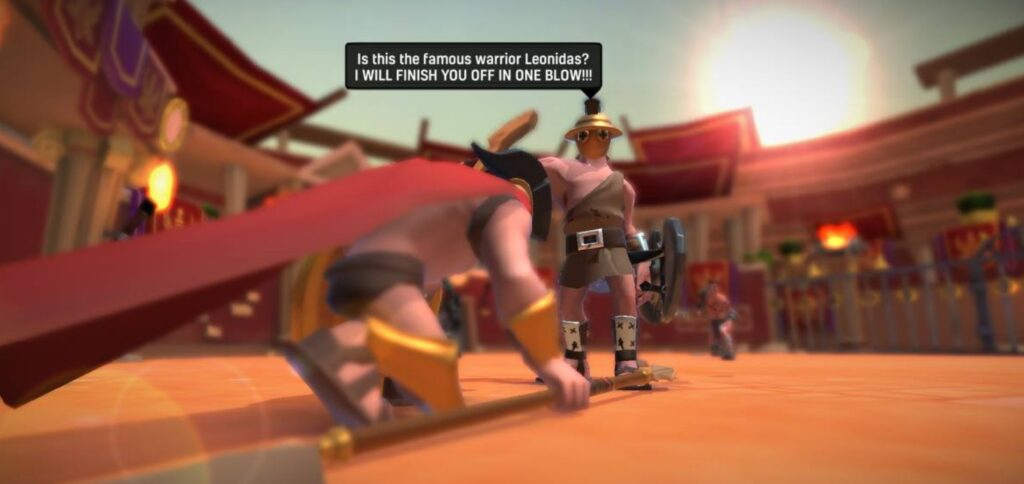 6. Clash of Clans
Clash of Clans, developed by the renowned gaming company Supercell, is an online multiplayer game that has transformed the world of mobile base-building games.
The game distinguishes itself with its features and gameplay mechanics, making it an appealing choice for gamers who appreciate strategy, collaboration, and player engagement.
The essence of Clash of Clans revolves around constructing and fortifying your village, training troops, and teaming up with other players in clans. The game offers a variety of structures to build, each serving a distinct purpose, from resource generation to troop training.
One of the standout aspects of Clash of Clans is its focus on teamwork. Players can create or join clans, enabling them to take part in Clan Wars, share troops, and communicate with other clan members. This fosters a sense of community and cooperation, enhancing the overall gaming experience.
In terms of visuals, Clash of Clans presents a vibrant and captivating aesthetic that complements its gameplay mechanics flawlessly. The game's colorful graphics, intricate character designs, and dynamic battle effects contribute to an immersive and mesmerizing game environment.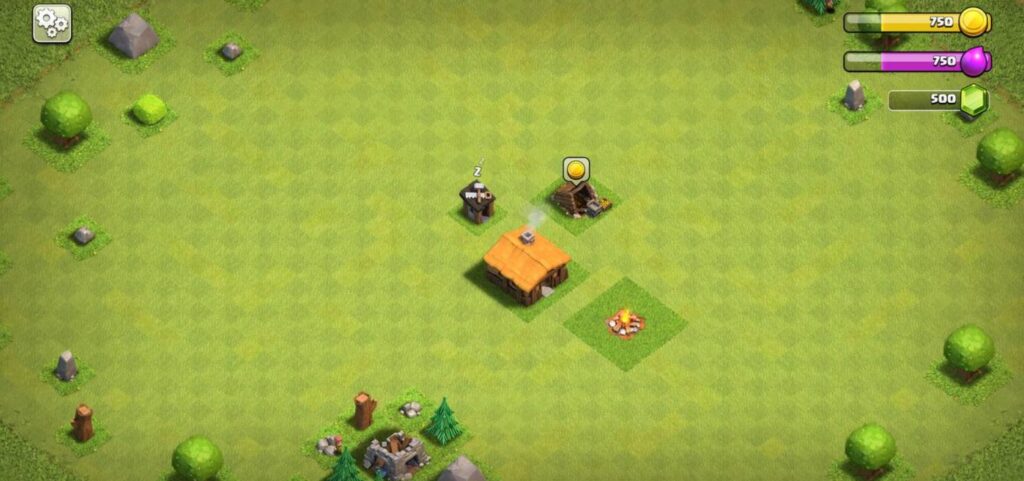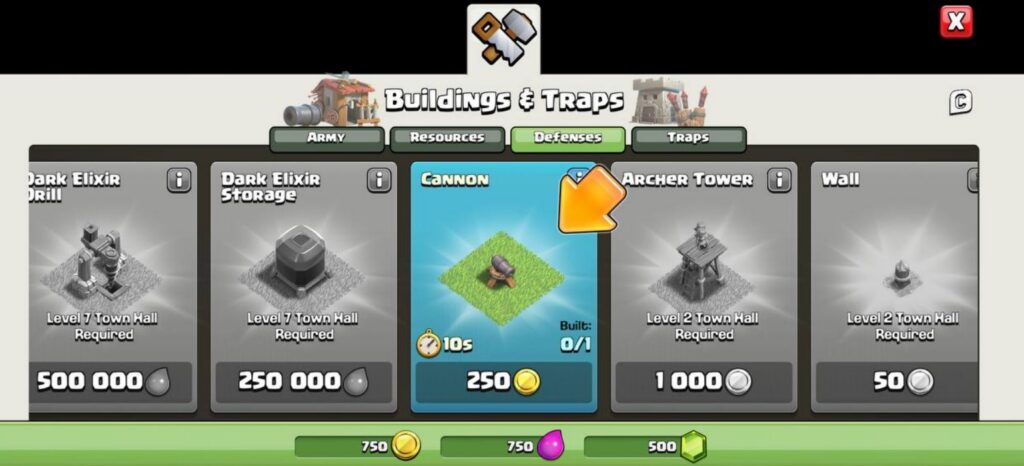 You may also like: Top 10 Dress-Up Games for Adults
7. SimCity BuildIt
This city development game combines urban design, resource control, and strategic decision-making into an intriguing mobile gaming experience.
As the Mayor, you're responsible for constructing and upgrading residential areas, which boosts your city's population and unlocks new features. This aspect of the game is especially captivating as it necessitates careful planning and strategy to balance residential expansion with essential services.
The game motivates players to generate goods, construct homes, and earn coins, which in turn aids population growth and progression. As you advance, you unlock specializations and utilities that enhance your city's allure and functionality.
The game also integrates a social aspect, allowing players to trade resources with other Mayors and compete in weekly competitions to obtain valuable rewards. This adds a layer of rivalry and cooperation that elevates the overall gameplay experience.
Visually, SimCity BuildIt provides an immersive metropolis-building simulation with intricate graphics that breathe life into your bustling city. From the liveliness of downtown to the tranquil outskirts, every corner of your city is beautifully portrayed, creating a vibrant and dynamic gaming environment.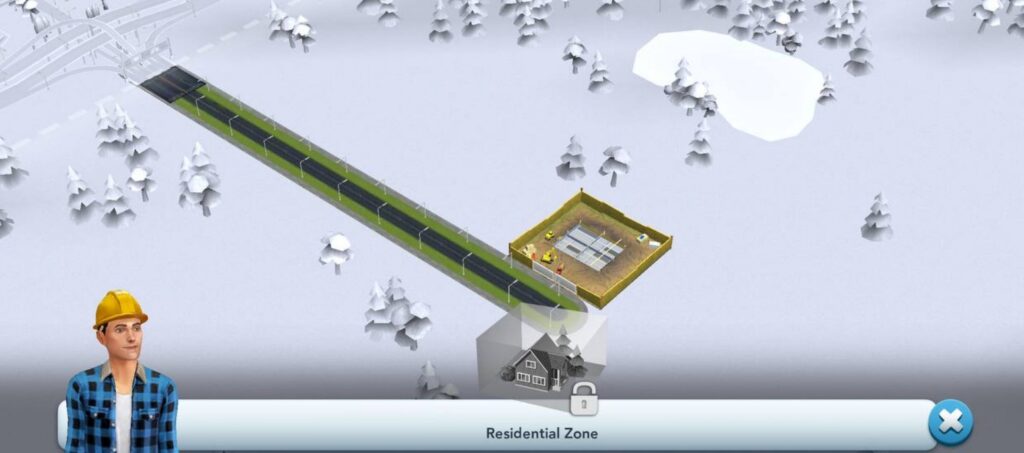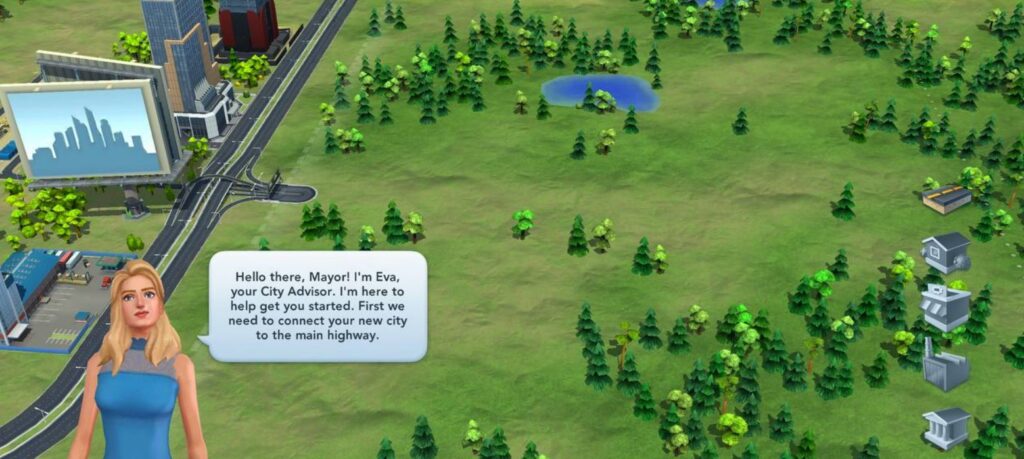 8. Boom Beach
The game immerses players in a tropical paradise where the goal is to construct and strengthen bases, train troops, and engage in battles against the malevolent Blackguard and fellow players worldwide.
Participants commence with a modest base on an island and gradually expand their domain by exploring the archipelago and conquering adversary islands. Resources like wealth and metal play a pivotal role in this progression, serving to enhance structures, defenses, and troops.
The game's distinctive quality lies in its defensive tactics where players must strategically position their defenses to deter invaders.
Visually, Boom Beach provides a vibrant and captivating visual encounter. The lavish tropical islands, intricate architectural designs, and dynamic combat effects contribute to an immersive gaming atmosphere.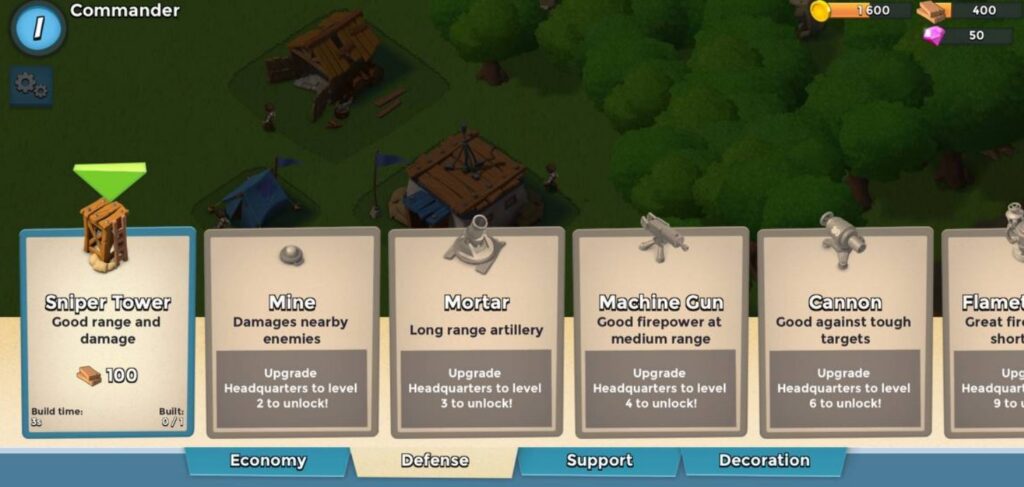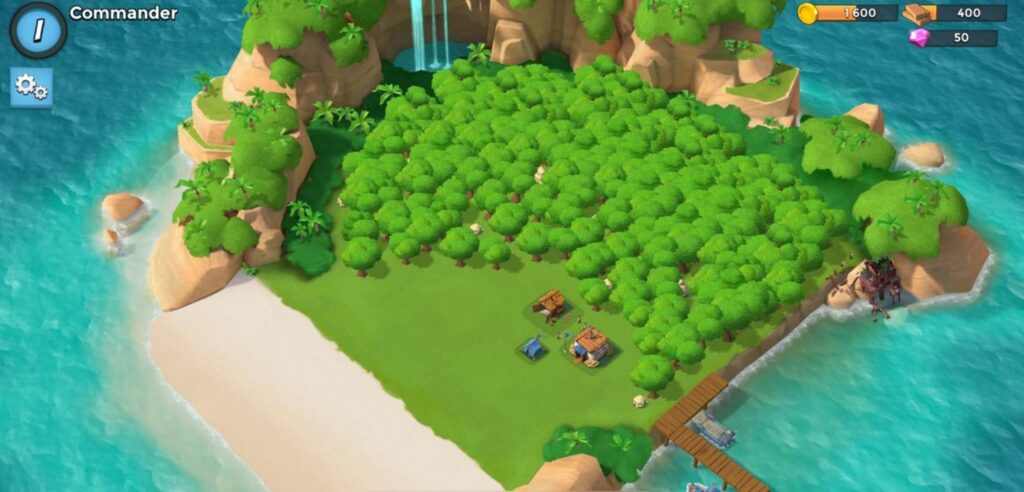 9. War and Order
War and Order is a base-establishing tactic game that plunges players into a mythical realm brimming with mighty heroes, enchanting creatures, and formidable adversaries.
At its essence, War and Order is about constructing and expanding your realm. This entails erecting diverse structures, from farms and mines to barracks and fortresses, each serving a distinct purpose. For example, farms and mines generate resources over time, while barracks allow you to train troops for warfare.
The game's resource management system is robust and well-executed. Players must balance the production and consumption of resources like wealth, silver, nourishment, stone, and spirits to ensure their realm's prosperity.
War and Order also boasts a rich social dimension. Players can form alliances, join guilds, and take part in massive battles between kingdoms. This not only promotes collaboration and rivalry but also nurtures a sense of community among players.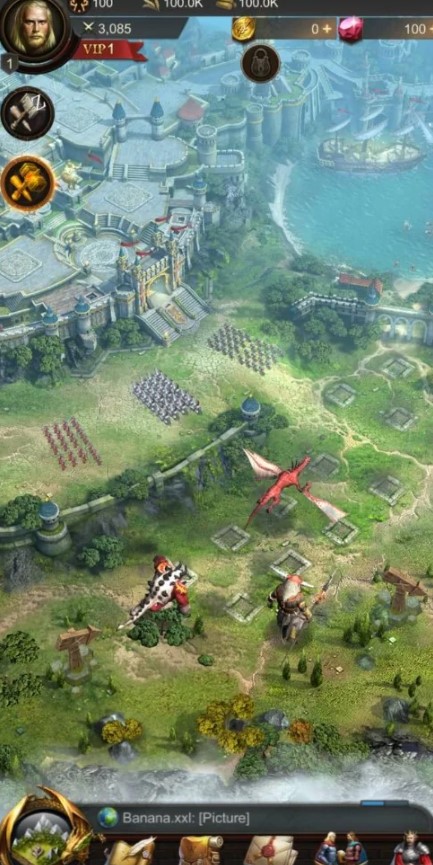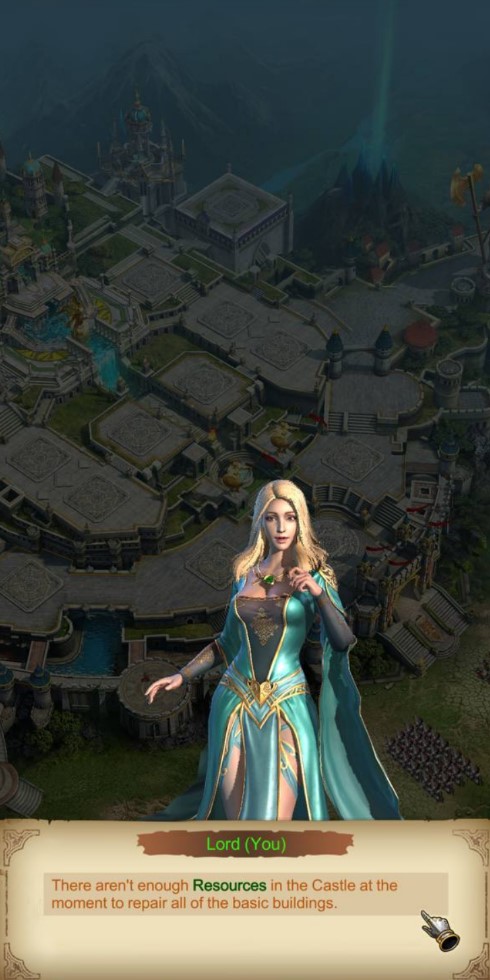 10. Minecraft
At its essence, Minecraft is a game of boundless possibilities. The realm is your canvas, and you are the artisan. You can mold the surroundings to your preference using various materials and equipment, fashioning anything from simple shelters to majestic fortresses.
One of the remarkable characteristics of Minecraft is its construction mechanics. With a range of blocks to select from, players can construct intricate structures that mirror their style. From quaint timber lodges to futuristic skyscrapers, the only boundary is your imagination.
The game also showcases diverse biomes, each with its distinct vegetation, wildlife, and terrain. From lush woodlands and barren deserts to snowy plains and deep oceans, each biome presents a unique visual and gameplay encounter.
The crafting and survival aspects add a layer of complexity to the game. Players must gather resources, forge tools, and items, and fend off creatures to thrive in their universe.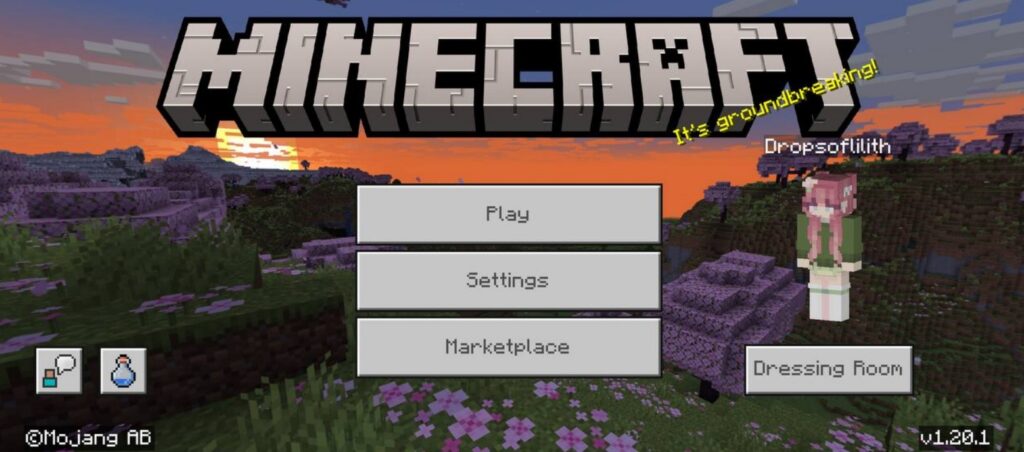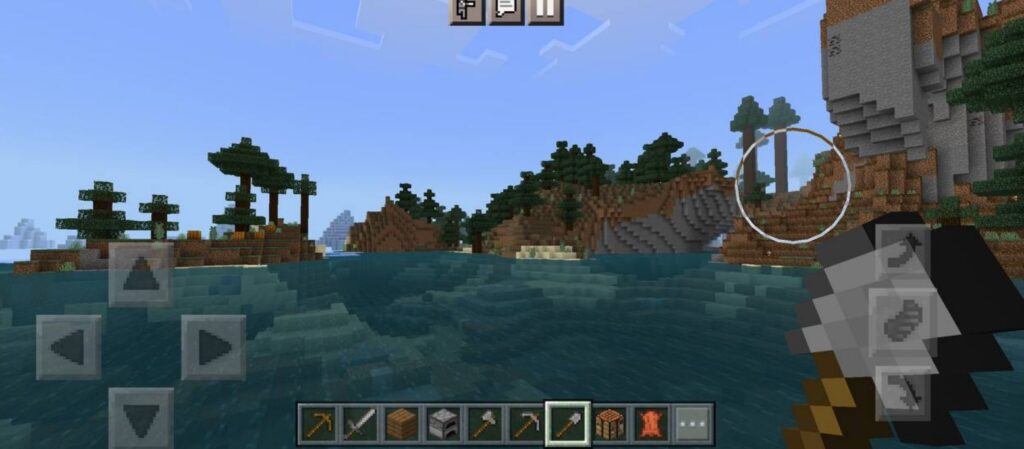 You may also like: 15 Best Games Where You Upgrade Your Character
11. Sky
Sky is an innovative building game that has been creating ripples in the iOS gaming world since 2023. The game offers a unique fusion of tactics, imagination, and exploration, making it a thrilling addition to the building genre on iPhone and iPad.
In Sky, players are assigned the responsibility of constructing and handling their skyborne settlement. The game's airborne environment sets it apart from other building games, offering a fresh viewpoint and new obstacles for players to overcome.
The levitating islands and cloudscapes present a visually captivating backdrop to the strategic gameplay. The game combines the excitement of discovery with the gratification of crafting a flourishing community from scratch. Players can explore the vast skies to uncover new resources, recruit fresh settlers, and expand their core.
The game's emphasis on tactics comes into play as players must thoughtfully plan their core arrangement and resource administration to ensure the triumph of their settlement. Another noteworthy aspect of Sky is its vast social components.