The driver's delivery service is becoming even more vital as cities develop. And more and more people are ordering groceries, clothes, and appliances daily. That is why it is especially essential to take care of drivers as well.
Through technology, drivers can better locate in unfamiliar areas, distribute time better and deliver parcels more efficiently. Today we present the most suitable programs of the year. In addition, we also recommend Best Gas Saving Apps, which can help you reduce your travel costs.
1. Waze
This is a navigation application that is sure to be of use to couriers. Its uniqueness lies in the fact that it allows its members to provide real-time traffic and road updates. That obviously will allow the delivery guy to organize his time. All this is through a community-based platform.
Here, drivers and delivery people can report traffic incidents, hazards, speed traps, road closures, and other incidents that may affect driving. Meanwhile, the program updates directions and changes your route accordingly to avoid all sorts of incidents.
It is also notable that it is a social platform where users can connect with friends and share their locations. As well as view the approximate arrival time of those who are online. The app has a feature that also guides drivers to find the cheapest gas stations along their route.
Overall, this is a wonderful tool that provides a personalized and interactive navigation experience. In addition, it combines the power of user-generated data. Hence, the program integrates advanced mapping and routing technologies.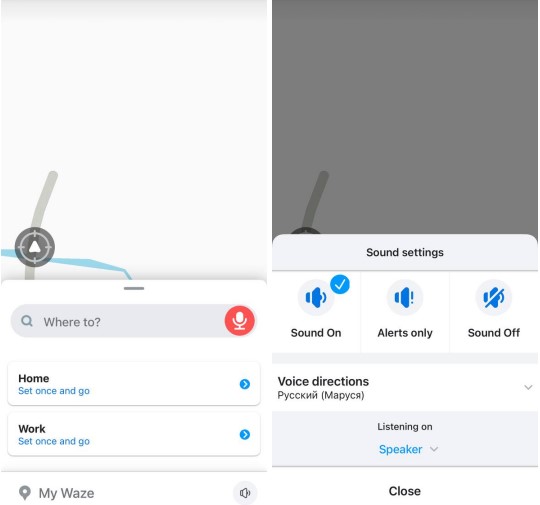 You may also like: 9 Best Car Dock Apps for Drivers
2. Flush
Working as a courier can be challenging. Time savings and speed in performing duties is an essential parts of it. During a project, it is essential occasionally to have a bath and go to the toilet. Thus, this program uses GPS technology to locate the nearest public toilets and provides online presence info.
As you open the app, the map shows your present situation as well as icons indicating the nearest public toilets. In addition, everyone can customize the map to their specific needs. All of this with search result filters by place or type of restroom. For example, you could search the map for men's, women's, family, or the most accessible one.
The program also displays other amenities such as baby changing stations and handicapped accessibility. Once a user selects a restroom, the program provides detailed information such as hours of operation, ratings, reviews, and photos. In addition, each driver can add comments and ratings to help others find the best toilets.
It can be noted that this is an indispensable tool for drivers who often have to look for fast and clean restrooms on the road. It is straightforward to implement and gives you a complete database of public toilets around the world.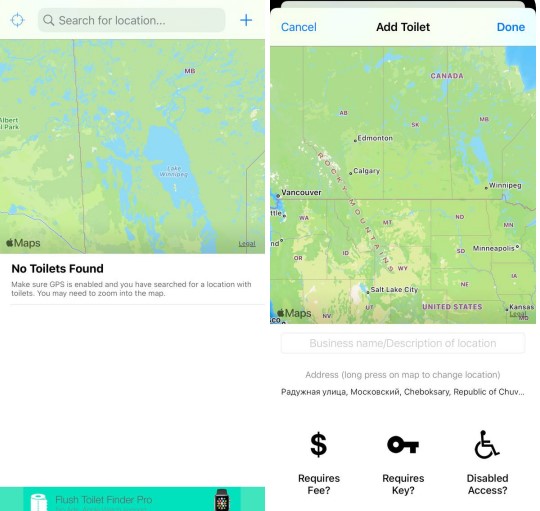 3. GasBuddy
This is a gas station finder tool that helps delivery drivers save time and money on the road. This is a unique app that takes your current location to discover the nearby gas stations and displays gasoline and fuel price information. In addition, there you may track the percentages of money saved up.
This way, delivery drivers can pick a comfy spot to fill up based on accessibility and convenience. In addition, we should add that the app also has a convenient trip cost calculator that allows riders to rate the total trip cost. And this is all based on the fuel economy of the car and the distance you have to travel.
This feature is especially useful for those drivers who need to calculate fuel costs for a particular route or delivery. Overall, it may be a valuable tool for drivers who would like to save money and time on the road. Therefore, this is a program that is impossible for you to miss.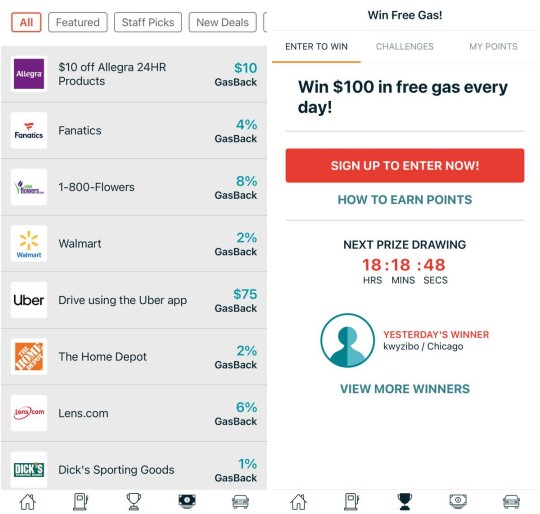 4. Circuit Route Planner
Next, we present one more terrific tool designed just for delivery drivers. First, it prompts an optimal route for drivers that saves both time and energy when it comes to fulfilling requests.
Once a driver enters a delivery location, the app uses advanced algorithms to analyze the route based on various factors. These can be such factors as road conditions and distance. Secondly, the tool also offers several customization options to meet exact demands, such as the ability to avoid toll roads or highways.
Also worth noting is the user-friendly interface, which allows drivers to see their route and delivery points at a glance. There are also turn-by-turn directions and voice navigation, allowing drivers to always stay on track. And it provides extra safety because you do not have to be distracted by the gadget screen.
Another useful feature of the app is its ability to integrate with various GPS systems and delivery platforms, allowing drivers to get to the point with less effort.
Overall, the app rather simplifies the delivery experience, making it easier and more productive for drivers to complete their tasks, thereby saving them their time and facilitating their working routine.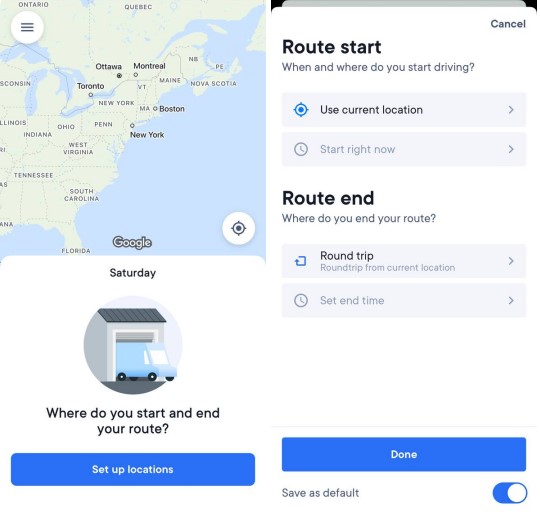 5. Upper Multi Stop Route Planner
We likewise made space in our review for this powerful tool, designed specifically for delivery workers who are looking for an efficient and organized way to plan and schedule routes. With this app, drivers can easily layout and plan a route with multiple stops, saving time and energy on the way from one pickup point to the next.
On top of it all, there are a variety of features, including real-time traffic updates, detailed maps, and directions. And there is the option for customizing destinations depending on preferences and restrictions. In addition, drivers can add new or delete existing stops right on the spot.
Thus, the app will re-plan the route without your interference and for peak performance. In addition, the app includes several other useful tools, such as the ability to track parcels and monitor delivery status. You can also check weather forecasts and access customer contact information.
This means workers can remain up-to-date and in control, even when they encounter unforeseen delays or shifts in plans. Overall, the app serves as a productivity optimizer and increases performance. With its powerful features and intuitive interface, it is bound to become an indispensable part of any busy person's toolbox.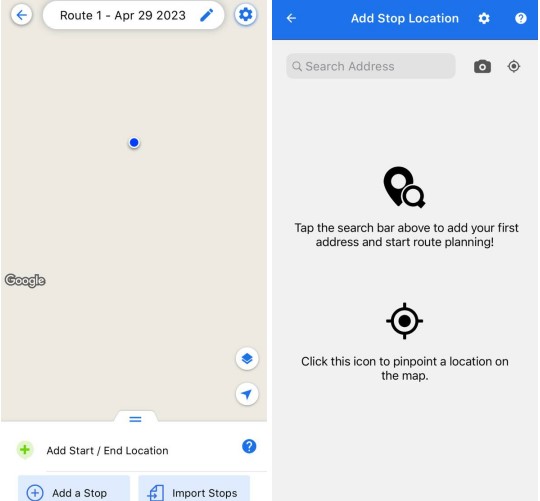 6. Spotify
Above we have referred to apps that might help you navigate your way or save a little money, but we cannot overlook the leisure time apps as well. After all, the driver spends a lot of time in one place inside the car. Spotify can prove to be a useful entertainment tool for drivers for several reasons.
The first is that this service allows you to select music tracks that are appropriate for different moods and situations on the road. For example, if the driver is feeling tired and badly in need of energy, he or she may pick techno tunes that lift the mood and keep stay awake.
At the same time, if you are in the mood for relaxation and peace, you can turn to something of a calmer nature. In addition, the program can be useful for drivers who are at the wheel for a long time and want to distract themselves from the monotony of the road.
After all, here you can listen not only to music but also podcasts, news, or audiobooks. This is a fantastic way to spend hours profitably. In addition, if your car model is new enough, it supports a built-in feature that will keep the driver safe.
The smartphone screen turns into a car dock. This allows you to select and control your music through the car's control system. It also reduces possible distractions on the road and lets you focus on driving. All in all, this is a terrific time-killer.


7. Google Maps
This app will assist you in finding even better directions to get around in different parts of the world. The app has a simple and intuitive interface that makes it possible for you to easily find the places you want to go. In addition, the application is based on a world map that marks geographical objects, streets, buildings, cafes, and other places to visit.
A key function of this app is searching for a location. You will be able to enter the name of a place to find it on the map. After that, the app will lay out the route and provide further travel information. In addition, the app provides you with a variety of route options to reach your destination.
Moreover, the app gives you several options for reaching the point if you are moving by car, on foot, or by public transport. It is worth noting that the service provides the ability to download an offline map, which is extremely convenient.
You will be able to travel around the area without access to the Internet, and it can be helpful in your road trip. It will also allow you to instantly find your location on the map, making you aware of what is nearby, or how far away your destination is. In addition, you can read reviews of places you plan to visit.
Furthermore, the app also provides extra details regarding places, such as opening hours, addresses, phone numbers, ratings, and photos. This app is a highly beneficial and handy tool for anyone to use.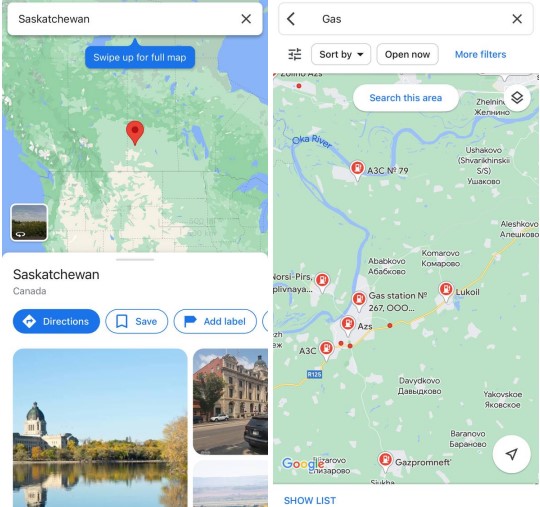 8. MyFitnessPal
It is also essential for drivers to stay in shape, and this service like no other knows how to achieve this successfully. This is a free mobile app that helps you track your nutritional and physical activity.
In the app, you will be able to create your profile, where you will need to add information about your weight, gender, height, activity level, goals, and other parameters. The app will then provide you with information on how many calories you should consume each day and what macronutrient balance you need.
With this service, you will be able to record everything you eat and drink using the large database the service provides. In addition, the database contains information on more than 6 million products, including many restaurants and fast food outlets.
It is worth stating that if there are no items in the database that you have consumed, you will also be able to count them in the calorie calculations. In addition, you can set your calorie intake goal and also consider the number of proteins, fats, and carbohydrates.
The app automatically calculates the number of calories you have consumed during the day. It also displays the amount of energy you spent on exercise. In addition, the app offers you several useful features, such as the creation of recipes, a forum for communicating with other users, and the connection of trackers to track your physical activity.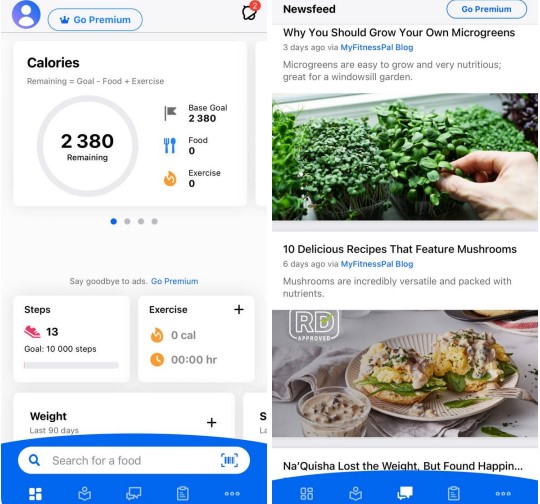 You may also like: 9 Best Police Location Apps
9. 8fit
The 8fit app can be a valuable tool for food delivery workers to manage and monitor their diets and healthy eating habits.
To begin with, the app could assist the worker in gaining insight into the caloric value of each food he or she consumes while working, the nutritional value, and the benefits to the body. This may be especially helpful for people who are keeping track of their weight or following a special diet.
Secondly, the program offer recipes for healthy meals that match certain diets, like trendy vegetarian, gluten-free, or low-carb diets. This way, the meal deliverer can organize healthy meal options, even despite a demanding work schedule.
Thirdly, the app might help the meal delivery guy create a weekly or monthly menu while considering his needs and preferences. This has the potential to save the deliveryman time and improve his service by consuming meals that are not only delicious but also healthy.
Overall, the app helps the delivery person become more aware of healthy eating, organize healthy meal options and, as a result, improve the quality of his or her service.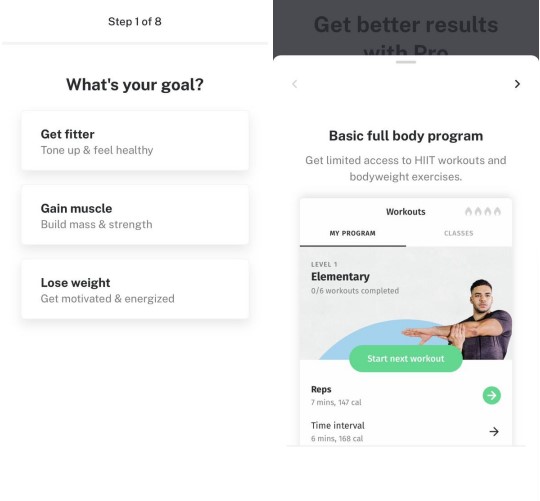 10. Expensify
This app is suitable for those who record their expenses and want to keep their finances under control. The app helps you automatically recognize information on receipts, share expenses in a group, and simplify the process of managing your business.
The service has a convenient receipt download, you can take a picture of the receipt or pick a photo from the gallery and upload it to the app. Also with automatic information recognition, the service uses OCR (optical character recognition) technology to extract data on the receipt, such as the date, place of purchase, and amount.
This will save you an excellent deal of time and you will not have to waste time entering data manually. In addition, you will be able to create reports on your expenses for a certain period, including receipts and expense registers.
The service provides an opportunity to facilitate cost accounting for the business, team members will be able to fill in information about expenses for a certain period, including receipts and expense registries. In addition, the app provides the ability to automatically withdraw funds.
And you will be able to make automatic withdrawals to a shared account. It is worth noting that the application is protected by PCI (Standard Security Payment Card Industry Data) certificate and 256-bit SSL encryption. This application is a good assistant that will automate your process and save you time.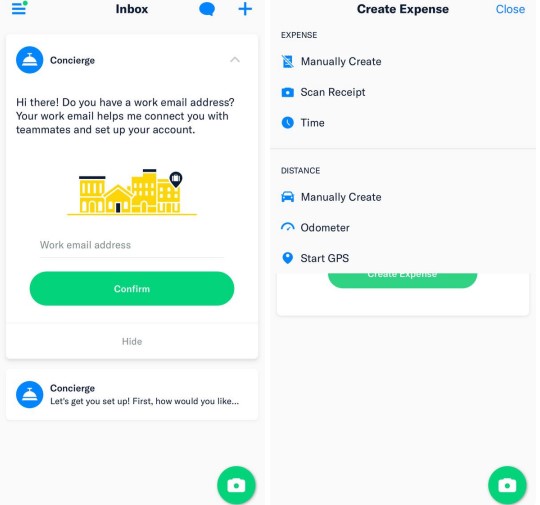 11. My Tracks
This is a rather charming app that allows the user to keep track of all their movement on a map. At the same time, it can be extremely practical for the delivery man. It is also worth specifying that this program has a pleasant interface and several useful functions.
First, the application allows you to pick the best route for delivery, taking into account the traffic situation and congestion on the roads. This will reduce the time for delivery of orders and improve service quality. Secondly, it controls the work of the delivery person. This way, you can find out how much you have walked and what route you used.
Moreover, your manager will be able to track your movements on the map, know how you perform duties, and respond in time to possible delays or problems on the route.
Thus, the app will be a useful tool for the deliveryman, allowing to decrease the time for order delivery and enhance the quality of service. In addition, before starting work, the app will tell you how to use it and what functions it has.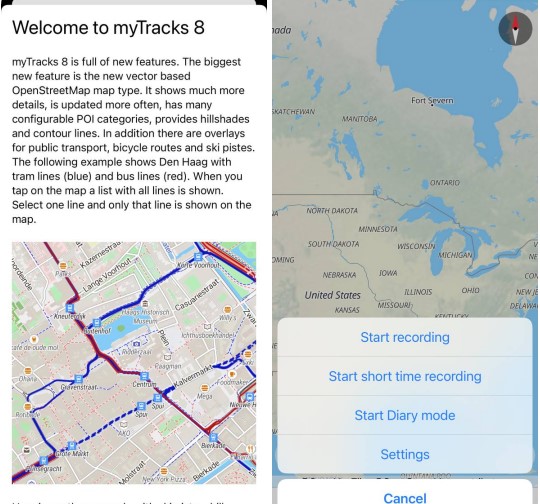 12. SpotAngels
Today we even included an app that provides information about parking spaces in the city. Also, it includes information about parking costs and times. For the deliverer, this app can be key. And it is for several reasons. First of all, you save time. This way, you can quickly find a free parking space.
Secondly, you save cash, because the app provides free places where you can leave your car close to the delivery location and avoid unnecessary fines. Also, you can reserve spots in advance at a bargain price. Plus, you will get a notification as soon as the program notices that your parking space is free.
In addition, the program gives you a map where you can see the desired spots. The map shows mini icons. Also, here you can track where your car is now and how much time is left until the end of the free parking. In addition, you can contribute to the development of the application base. Just mark new places that you have noticed in your city.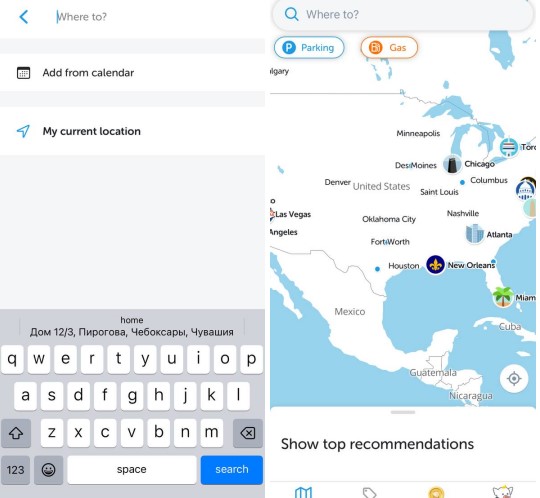 13. iHeart
This is an app for listening to a variety of music. However, it can also be proper for the delivery guy. So, let us tell you how it can be advantageous. Here you can listen to radio stations with music that appeals to you. This radio offers a variety of radio stations, music playlists, and podcasts.
It also provides an extensive collection of podcasts and audiobooks that users can listen to at any time. Many of these podcasts are only available through this platform. Additionally, the app can keep you relaxed and focused before work or after a busy day. It can increase your productivity and reduce the risk of mistakes.
If you often listen to music in the car or on headphones, iHeart will offer you a diverse selection of music genres so you can choose the right one with your favorite genres in mind. Also, there are selections for the right mood.
Based on user preferences and features like Similar Artists and Similar Stations, the app can automatically complete a personalized playlist for each user. Users can also customize notifications to receive the latest news, special offers, and other notifications. In addition, there is also an option to listen to the service without registering.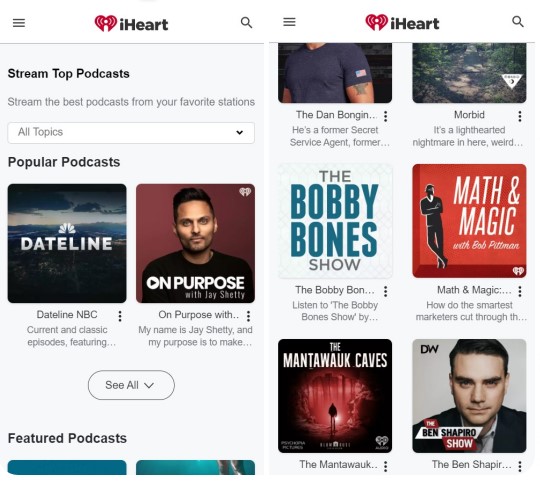 14. WhatsApp Messenger
This messenger is one of the most popular mobile text messaging applications. It allows users to send text messages, voice messages, photos, videos, documents, and more. For several reasons, this app will be beneficial to your work. First, it is an easy and secure way to exchange with your family and customers.
Messenger allows you to make voice and video calls. Secondly, you can create groups with colleagues and family. In group chats, you can exchange messages, photos, and videos. As we mentioned earlier here, all messages are encrypted.
This means that only you and your conversation partner can read your messages. In addition, another handy feature is the ability to use WhatsApp on your computer through a unique web interface. It is worth noting that the messenger automatically synchronizes your contacts with your phone contact list.
Also, it backs up all your conversations, messages, and files on your device. Also, your communication will not be boring. After all, the program includes many stickers that you can use in your messages. Also, you can share your location in chat to help you find each other.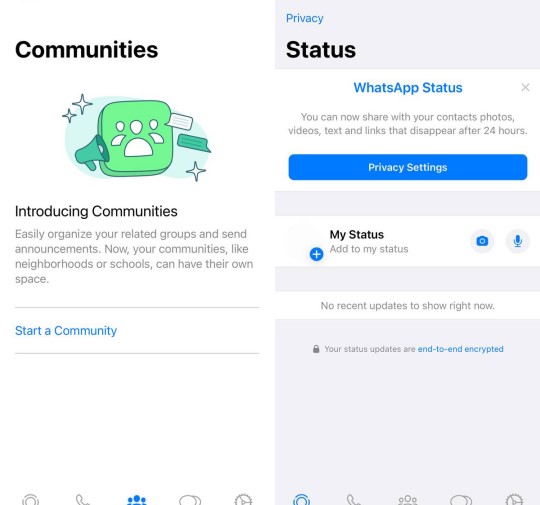 You may also like: 11 Best Caller Tracker Apps
15. Calm – Sleep, Meditate, Relax
This program can be helpful to the delivery person for several reasons. To begin with, it is a superb option for reducing stress and anxiety. Delivery can be quite a stressful activity. Therefore, Calm offers many meditation and relaxation exercises. They are designed to reduce stress and anxiety levels, which improves performance.
In addition, there are custom programs that will relieve you from sleep disturbances. There are exercises for relaxation and improving the quality of sleep, which increase energy levels and the feeling of sleep throughout the day. Also, there are podcasts to increase concentration and productivity.
In addition, there are several exercises to improve the efficient use of time and reduce the number of mistakes at work. Also, here you can mark your current state and track changes in your state over time. In addition, there is a broad base where you can search for meditations for various forms and durations.
Likewise, to keep you in tune with your meditations, there is a developed system here. It marks the days when you have been in a resource and done various practices.