There's hardly anything that a good app can't help you with – including taking a few years off your face! Just as we explored in our previous article about the 5 Best AI Dance Apps, technology is transforming our lives in unique and exciting ways. Now, it's time to look at another aspect of this digital revolution.
If you're interested in finding ways to present a more youthful version of yourself in your photos, you've come to the right place. Let's dive into the world of digital rejuvenation and explore top apps, powered by advanced artificial intelligence, making you look fresher and younger. Let's get started!
1. FaceApp – Face Editor & Beauty Makeover
This app is genuinely groundbreaking in the realm of digital aesthetics, distinguishing itself with its ultra-realistic outcomes and intuitive interface.
With a simple tap, you have access to a diverse variety of filters, backgrounds, and effects to effortlessly enhance your photos. The outcome? A youthful iteration of yourself prepared to make an impact on social media.
What sets FaceApp apart is its cutting-edge neural portrait-editing technology. Powered by AI, this feature intelligently analyzes your facial features to ensure natural and realistic edits.
FaceApp's true magic lies in its ability to make you appear younger by expertly transforming your appearance. Unlike other applications, these transformations look incredibly authentic, avoiding the artificial and overdone look.
Beyond its powerful editing capabilities, FaceApp offers an array of additional features that enhance your selfie-taking experience.
As an illustration, the virtual transformation app enables you to explore various appearances before committing to them in actuality. It's akin to having your very own individual beauty advisor right at your fingertips!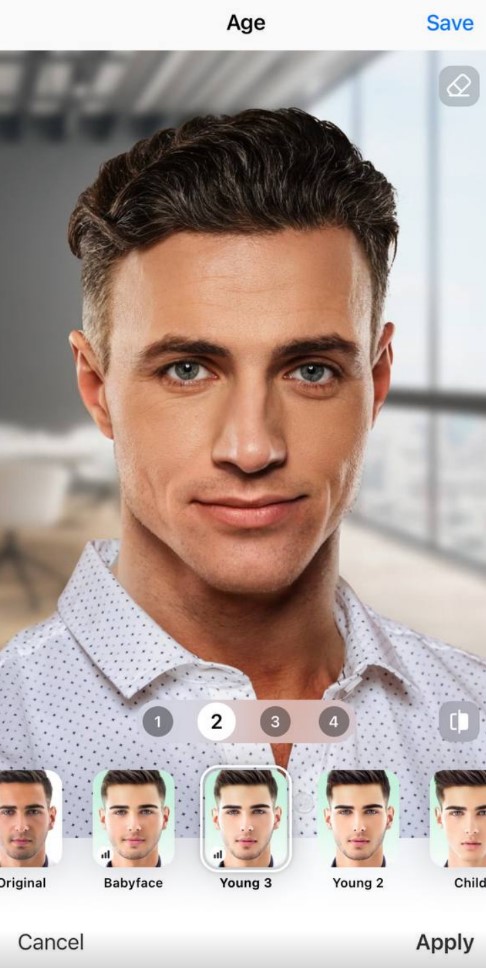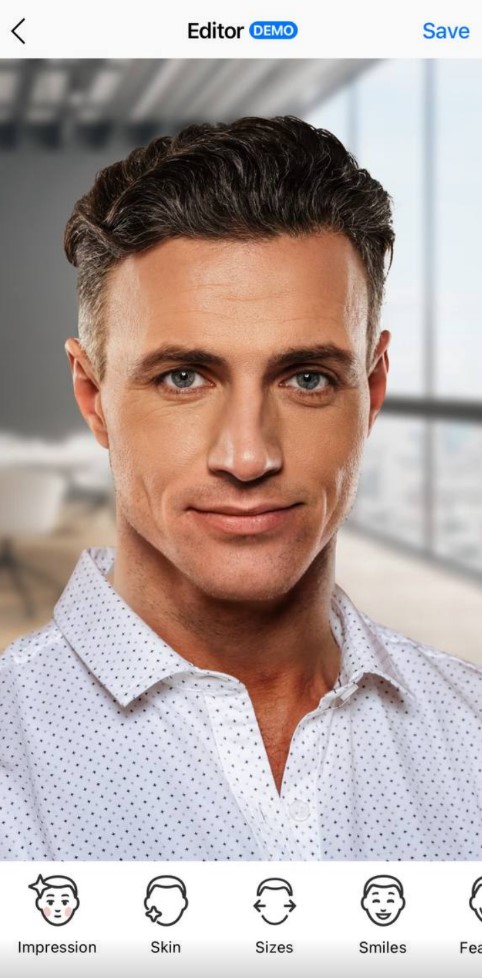 You may also like: 11 Best Animal Face Photo Apps
2. Magic Face
Magic Face is a standout in the realm of photo and video editing apps. It offers a unique and exciting way to play with age and appearance. This AI-based application goes beyond simple face swapping; it's a virtual time machine that may transport your digital persona back to its youthful days.
From the get-go, you'll discover Magic Face's user-friendly interface. It's crafted to be intuitive and seamless to navigate, making the editing process a walk in the park. However, don't be fooled by its simplicity; beneath the surface lies a potent AI engine that can produce astonishingly lifelike alterations.
One of Magic Face's most impressive features is its ability to make you look younger. Utilizing advanced deepfake technology, the app carefully analyzes your facial features to generate a more youthful version of yourself.
The results are not only remarkable but also incredibly realistic. Unlike many other apps, Magic Face maintains the unique characteristics of your face while gracefully removing years from your appearance.
But the goodness doesn't end there. Magic Face goes beyond age manipulation and allows you to seamlessly swap your face onto gifs, videos, and photos. Whether you're yearning to see yourself in a famous movie clip or starring in a viral meme, Magic Face can make it happen.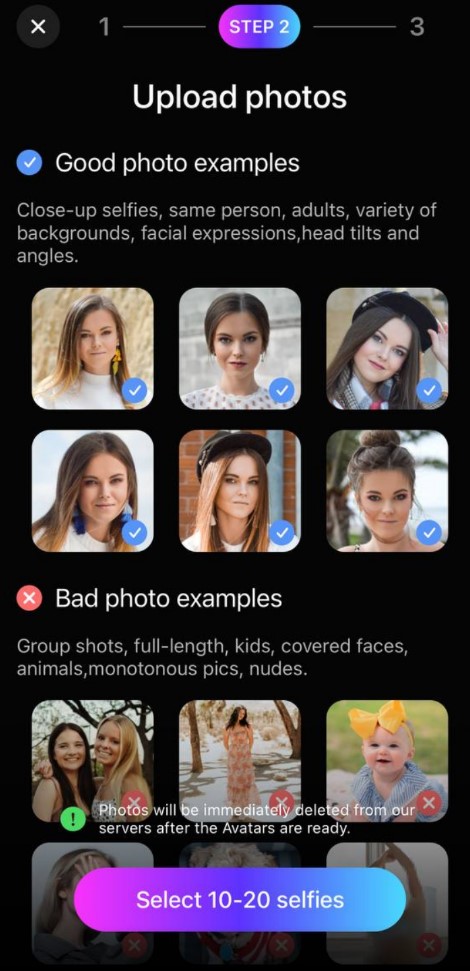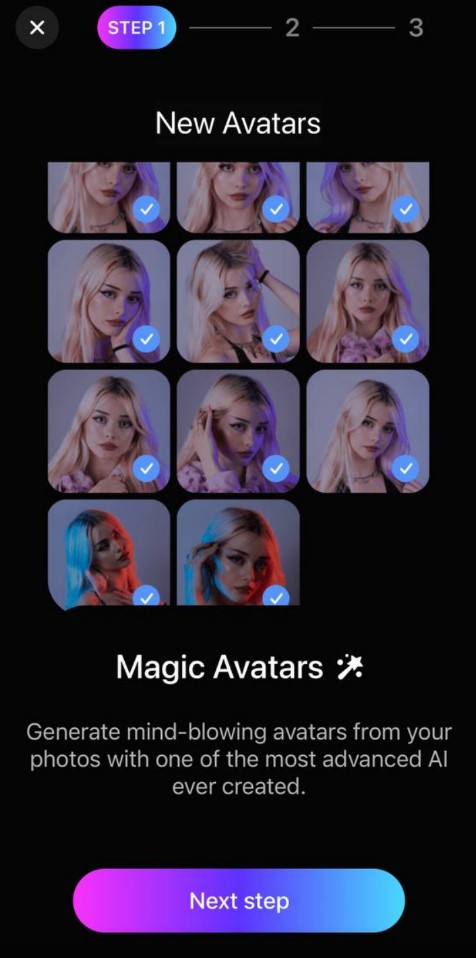 3. FaceLab
This application distinguishes itself from others with its distinct age alteration capabilities. With only a few taps, you can reverse time and add a youthful vibe to your pictures.
What distinguishes this app is its photo editing tool powered by AI. It seamlessly conceals imperfections and boosts inherent attractiveness. The user-intuitive interface makes it a piece of cake to discover the diverse filters and editing choices, even for novices.
One of the standout features of FaceLab is its age-reduction filter. It works wonders, smoothing out wrinkles and refining skin texture for a more youthful appearance. The results are impressively natural, avoiding the over-edited look found in other apps.
But FaceLab isn't just about making you look younger. It offers other fun features too, like gender swap and future face aging. These features let you explore different versions of yourself and add an element of excitement to the app.
In terms of performance, FaceLab is exceptional. It's speedy, quick to respond, and flawlessly manages multiple edits. The caliber of the end visuals is professional and refined, providing you with breathtaking outcomes.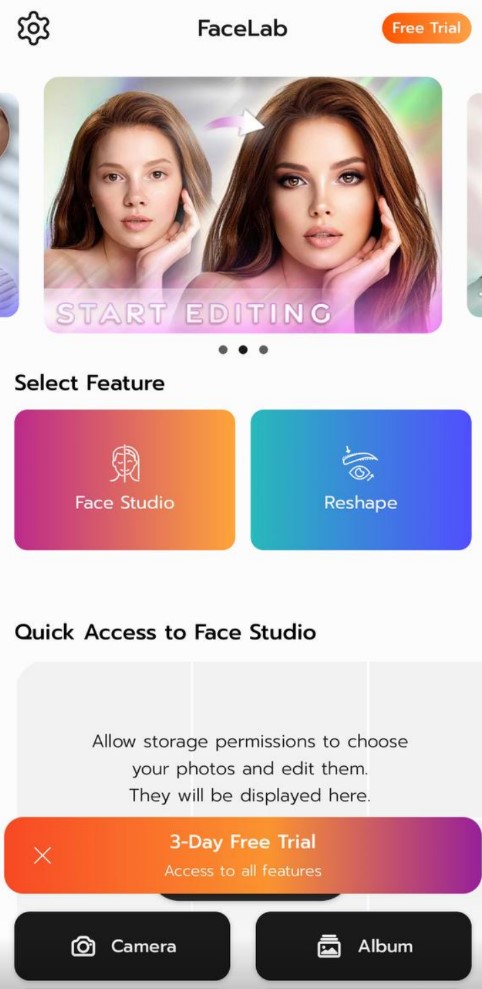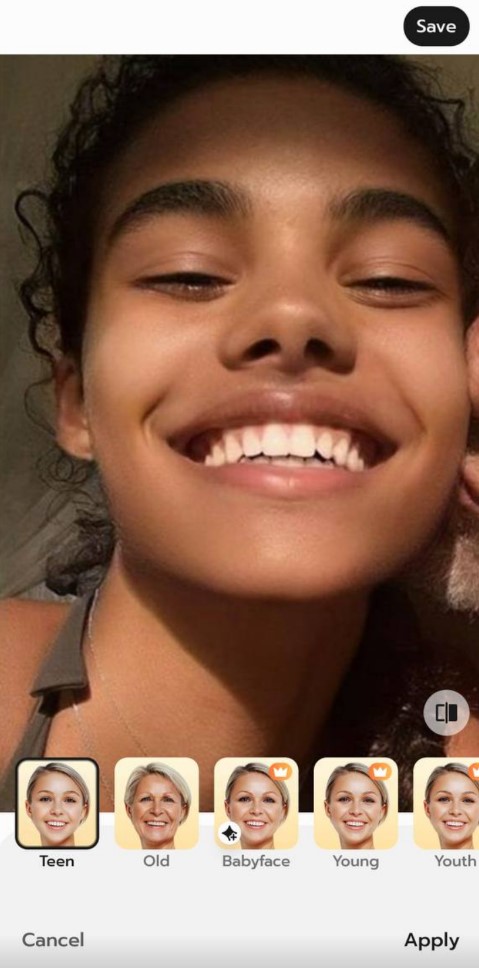 4. AirBrush: Easy Photo Editor
The first thing that captivates about AirBrush is its sleek and intuitive interface. The app's designers have poured thought into making it user-friendly, even for photo editing novices. The tools are neatly organized, allowing even intricate edits to be accomplished with just a few taps.
AirBrush's 'Enhance' category is an impressive attribute, providing functions such as 'Blur,' 'Brighten,' and 'Tone.' These convenient utilities allow you to effortlessly reduce signs of aging, illuminate your skin, and even firm up loose skin.
What sets AirBrush apart from other apps is the subtlety of these edits. The results look natural and unexaggerated, maintaining a realistic appearance while adding a touch of youthful allure.
The application also features a wide range of filters in the 'Enchantment' category. These are not your typical Instagram filters; they are meticulously designed to elevate your photos in a manner that splendidly complements the initial image.
Moreover, AirBrush offers a 'Shape' tool that enables you to refine your facial characteristics, producing remarkable and authentic outcomes.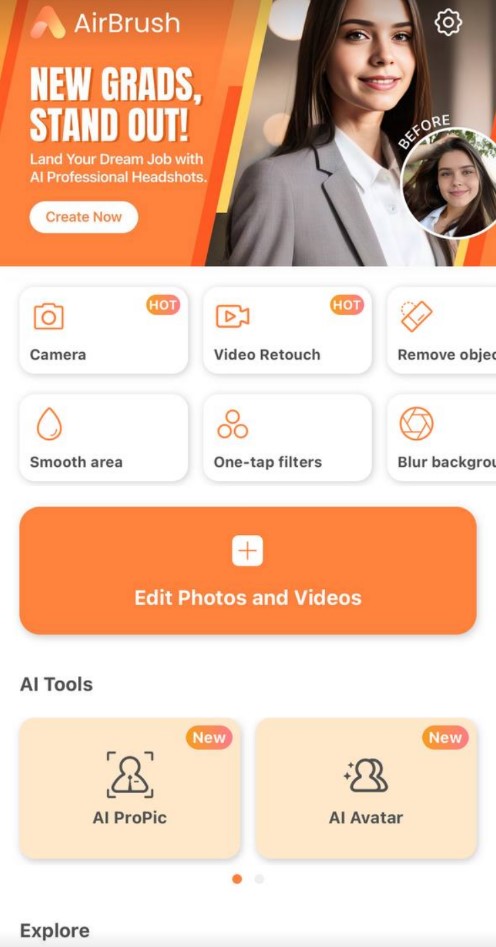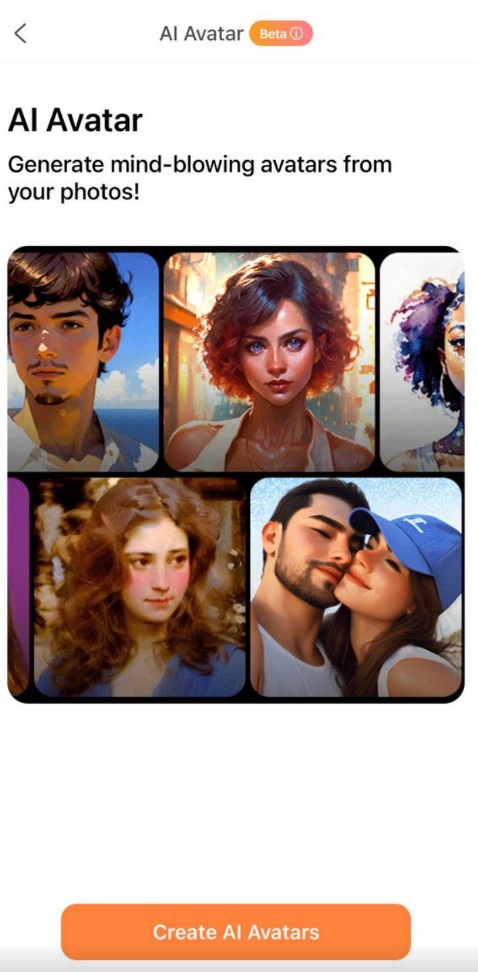 5. YouCam Makeup
YouCam Makeup surpasses your typical makeup application; it's a comprehensive digital transformation tool. Fueled by cutting-edge AI and AR technologies, it enables users to explore a diverse selection of high-end cosmetic items, experiment with various hairdos and eye shades, and even alter facial attributes.
However, what truly sets this app apart is its remarkable ability to make users appear noticeably younger. With its 'Retouch' feature, the app provides tools to smooth out wrinkles, lighten dark circles, and enhance skin texture.
The 'Skin Care' diary helps you track your skin health over time, assisting you in maintaining a vibrant and youthful glow. These features work together harmoniously to reduce signs of aging, potentially making you look up to 10 years younger.
So, after applying the 'Retouch' edits, my photo showcased a remarkably smoother complexion and brighter eyes. The subtle alterations made by the 'Reshape' feature further enhanced the overall youthful effect.
Nevertheless, it is crucial to acknowledge that the application does possess its constraints. The precision of the cosmetic application relies on the excellence of the initial image, whereas the portrayal of lipstick hues can sometimes deviate from accuracy.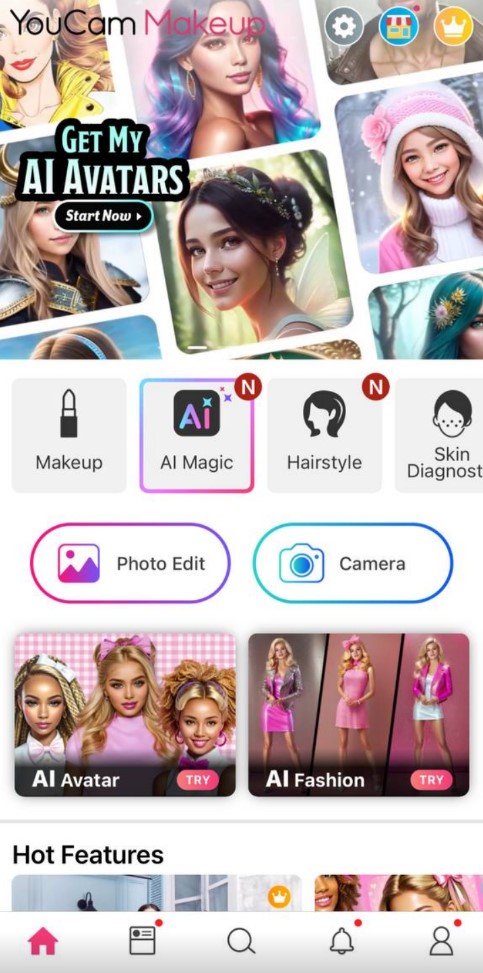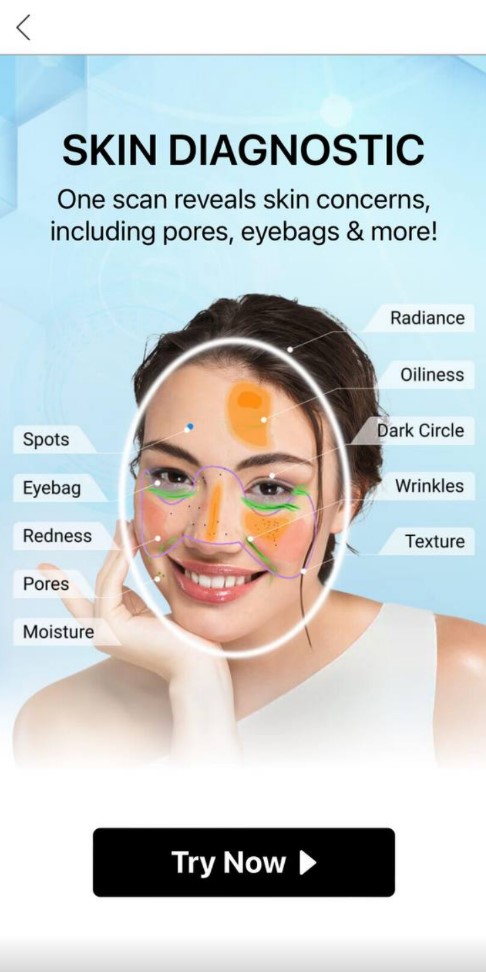 You may also like: 12 Best Funny Faces Apps
6. FaceTrix – AI Face Editor
The application is created with instinctive arrangement, rendering it easily accessible even for individuals who are unfamiliar with image manipulation. Uploading an image and commencing the alteration procedure is as effortless as a single tap on the display.
One of the notable characteristics of FaceTrix is its remarkable selection of tools designed to rejuvenate your look. The 'Youth Enhancement' feature utilizes advanced AI algorithms to soften creases, brighten under-eye areas, and bring back a youthful glow to the complexion.
The 'Skin Enhancer' tool aids in clearing blemishes, refining skin texture, and balancing skin tone, all contributing to a more vibrant and youthful look.
Another game-changing feature is the 'Facial Sculpt' option, which allows for subtle modifications of facial contours. This enhancement accentuates your best features while maintaining a realistic result. The changes made may be subtle, but their cumulative effect can truly leave you looking years younger.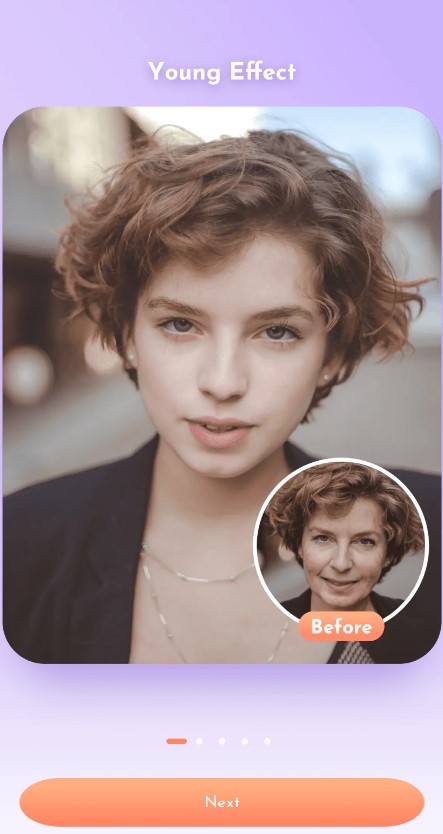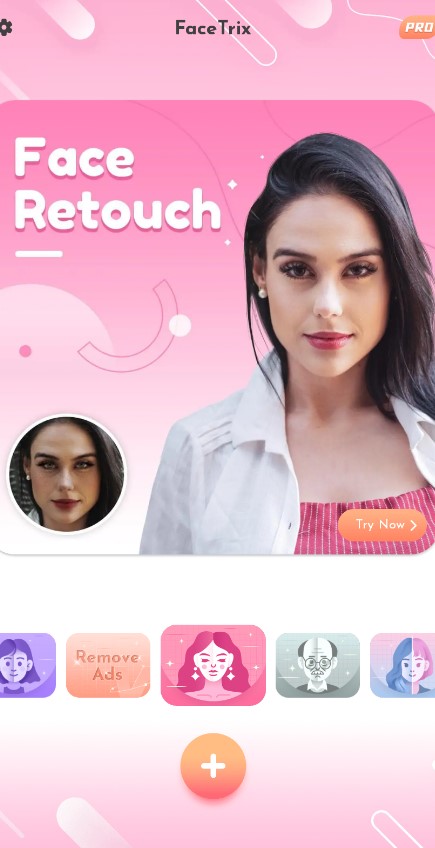 7. Fix The Photo Editor & Retouch
Introducing Fix The Photo Editor & Retouch app, the ultimate photography game-changer! Available on iOS and Android, this app raises the bar for mobile editing with its professional-grade tools.
Fix The Photo boasts an impressive array of features. From basic edits like cropping and adjusting brightness to advanced retouching techniques, it's a one-stop shop for enhancing your images.
Say goodbye to blemishes, hello to flawless skin, and even reshape your body effortlessly. All the tools you need for magazine-quality edits are right at your fingertips.
With a sleek and user-friendly interface, Fix The Photo is a breeze to navigate. Whether you're a novice or an expert, each tool is distinctly labeled and effortless to utilize. Additionally, the application goes above and beyond by providing detailed tutorials, ensuring you maximize each functionality. A revolutionary choice among photo editing apps!
But what sets Fix The Photo apart is its 'Selective Adjust' tool. It lets you fine-tune specific areas of your image without impacting the rest. Unleash your creativity and have full control over your edits like never before.
Don't settle for ordinary edits. Elevate your photography skills with the Fix The Photo Editor & Retouch application. Prepare to convert your images into stunning works of art!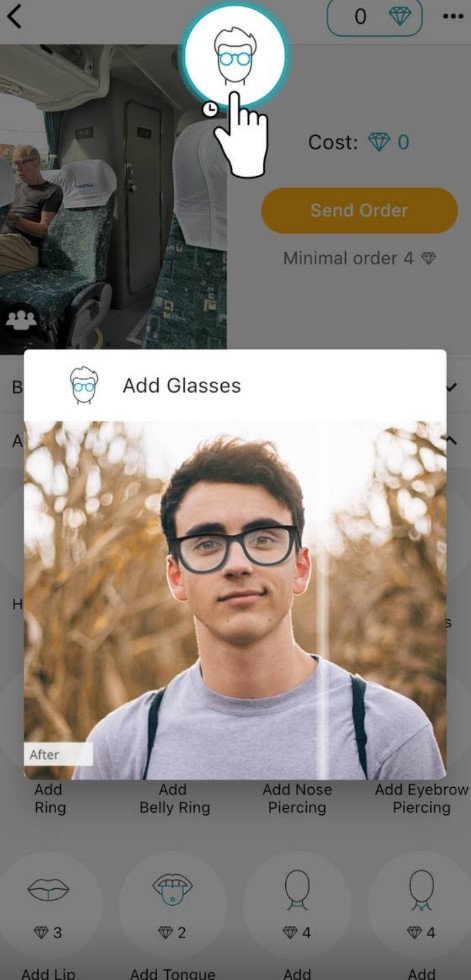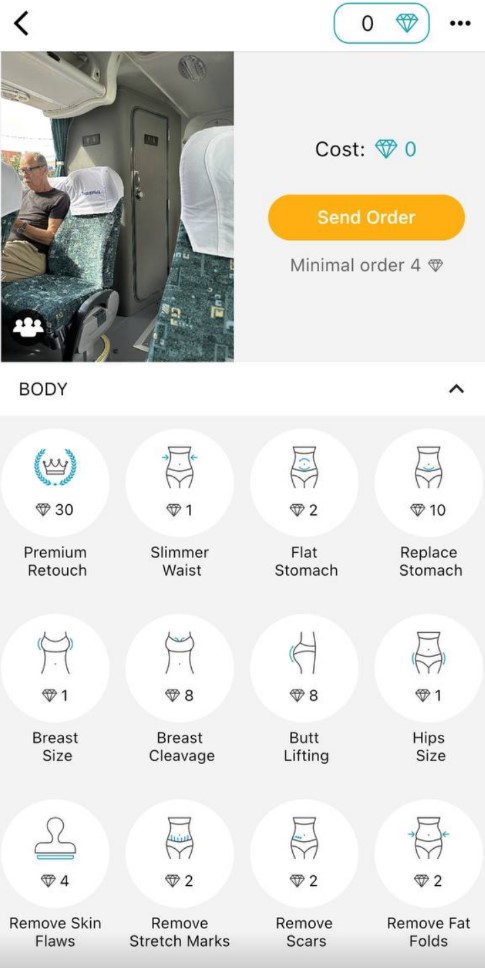 8. YouCam Perfect
YouCam Perfect shines in the saturated market of mobile editing apps with its distinctive name and photo-enhancing capabilities. Effortless navigation and well-arranged tools make editing a breeze, even for novices.
Beautifying effects in real-time give YouCam Perfect its unique edge. Apply filters and beauty effects while clicking pictures, not just afterward. This time-saving feature sets it apart from other apps in the same category.
Its impressive editing capabilities include tools like skin smoothing, teeth whitening, body slimming, and a range of stylish filters. Unlock the potential to give your photos a professional finish.
When it comes to performance, YouCam Perfect excels. It stays quick and responsive even with numerous edits, highlighting its dependable and resilient characteristics.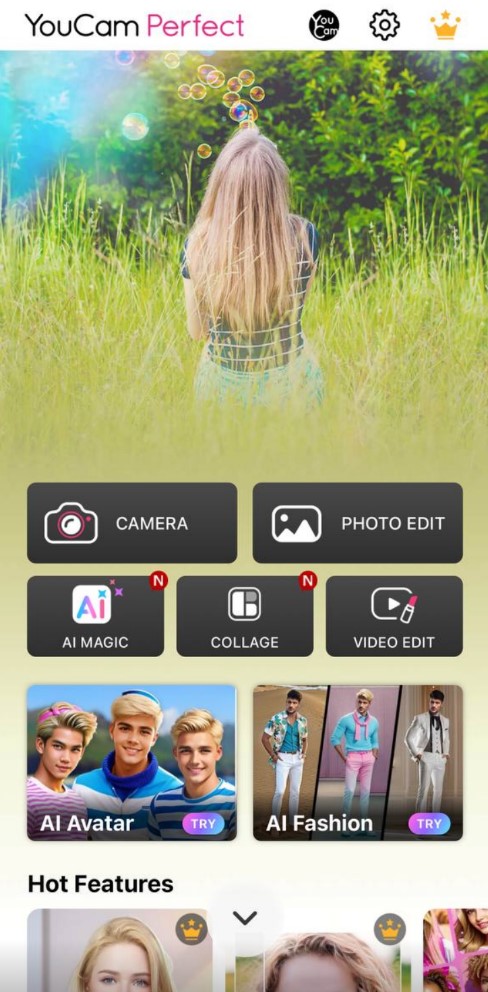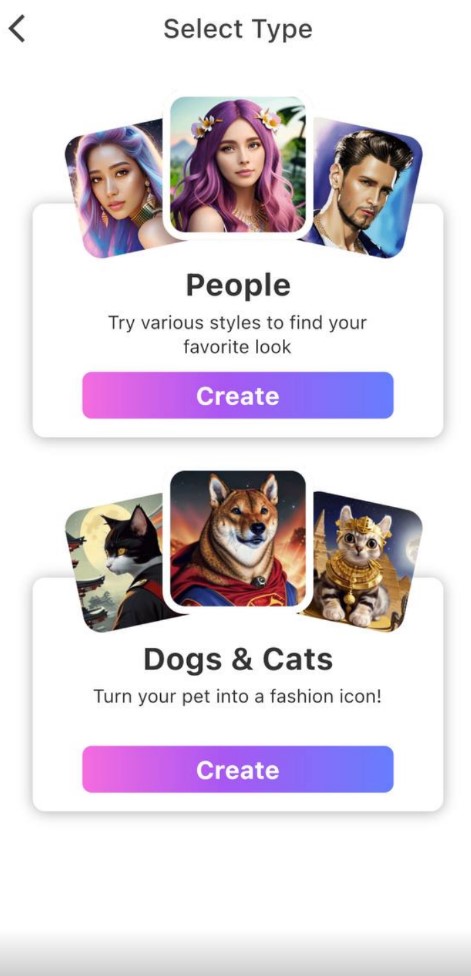 9. AI Art Photo Editor: Selfie AI
AI's incredible impact on various sectors, such as mobile apps, has captured our fascination. Among them, one standout is the AI Art Photo Editor: Selfie AI. This transformative app utilizes advanced AI technology to revolutionize your photos.
Compatible with iOS and Android, Selfie AI offers an enticing proposition – looking younger in photos. Through features like automatic face smoothing, wrinkle removal, and robust facial recognition, this app promises remarkable results.
Testing this app proved to be an interesting experience. Simply choose a photo or take a new one, and Selfie AI works its magic. Leveraging AI technology, it identifies facial features and applies smoothing and wrinkle removal effects automatically.
The outcome? Impressive. The face smoother flawlessly erases imperfections, revealing a fresh, youthful appearance. Meanwhile, the wrinkle remover effectively reduces visible lines without appearing unnatural or overly edited. Even when used in group photos, facial recognition is quick and accurate.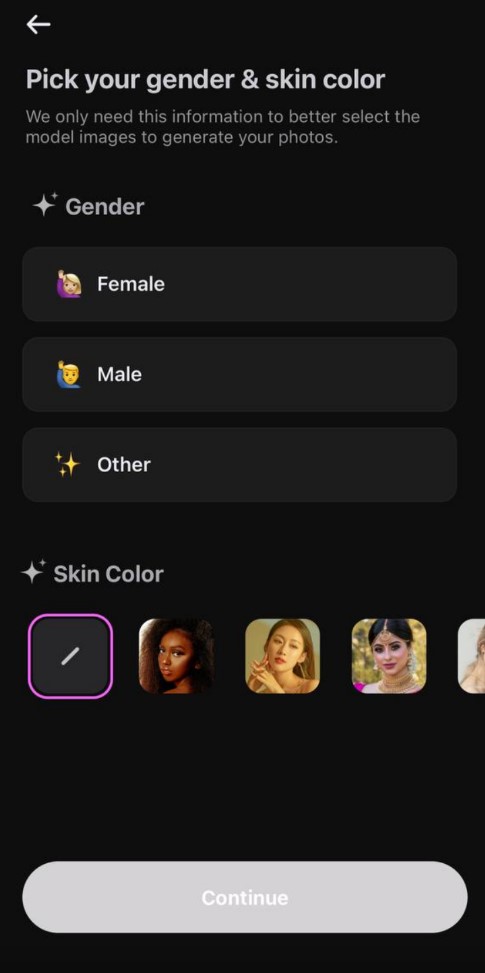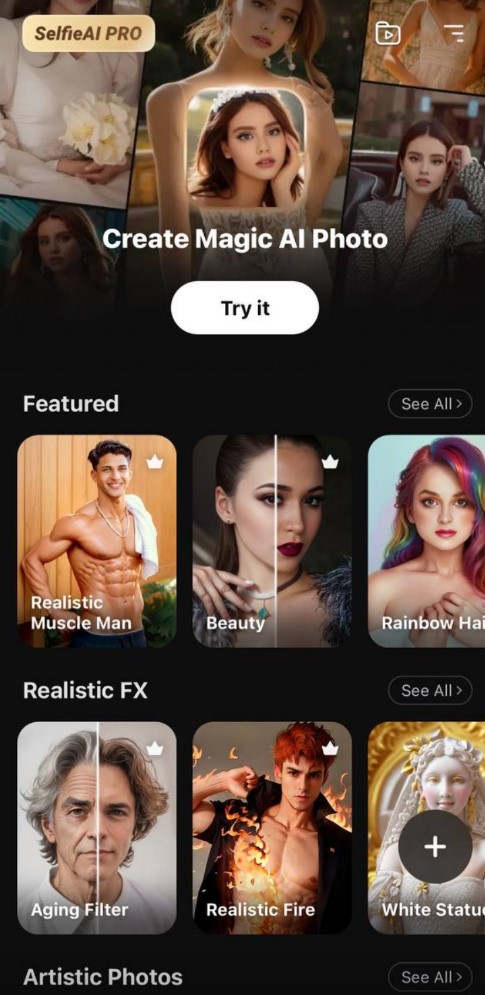 You may also like: 11 Face off editing apps
10. Perfect Me -Face & Body Editor
This is an app that unlocks the power of photo and video editing! With a comprehensive collection of tools, it's perfect for retouching both faces and bodies.
Upon launching the app, a sleek and user-friendly interface greets you. Here's the scoop: Select an image from your gallery or capture a fresh one, and witness the diverse editing tools perform their wizardry to elevate your look.
Perfect Me offers a remarkable assortment of functionalities, such as facial enhancement, body contouring, and image filters. The facial enhancement feature is truly extraordinary, flawlessly refining skin, eradicating imperfections, and even creating a slenderized appearance for a more rejuvenated visage.
For those seeking subtle body enhancements, the body reshape tool offers the ability to create a slimmer waist or elongate your legs. And with the photo filters, you can add that final touch to elevate the overall aesthetic appeal of your edited image.
In practice, this app delivers exceptional results, particularly when used in moderation. The automatic smoothing and wrinkle removal features gracefully reduce visible signs of aging, ensuring a refreshed look without appearing overly edited or unnatural.